We love rock 'n roll, and we also love that "The Voice" is about to get a little more "divine."
That's because the mentors for Season 11 of the singing competition have been announced! Joan Jett, Bette Midler (aka The Divine Miss M), Sammy Hagar and Charlie Puth have all signed on to assist, and we think it's one of the best, most musically-diverse lineups possible.
So who's paired with whom? Here's a rundown (plus some background — for the youngins!).
Joan Jett is the lead singer of Joan Jett and the Blackhearts, the band who brought you classic tunes like "I Love Rock 'n Roll" and "Bad Reputation" in the 1980s. The 57-year-old Jett will pair with 23-year-old mentor Miley Cyrus (who was an adviser in Season 10) after the blind auditions end.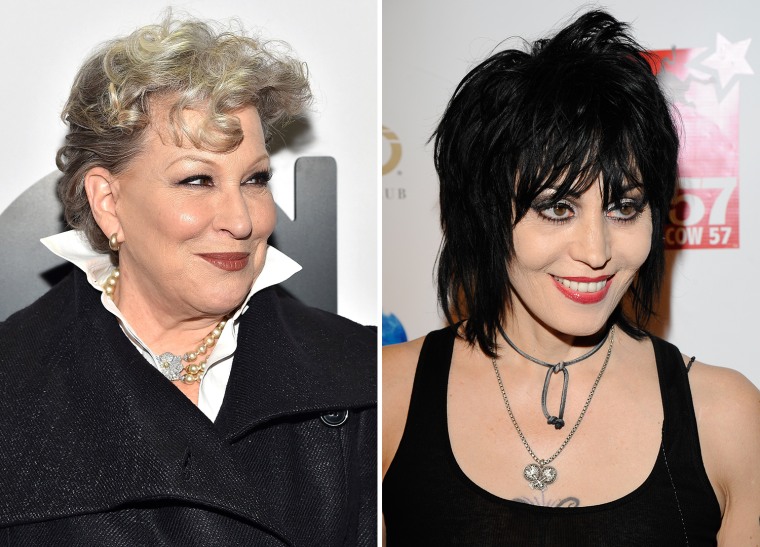 MORE: Miley Cyrus to join 'The Voice' as a 'key adviser' for season 10
Cyrus called Jett an "inspiration" and "what Superwoman really should be" when she helped induct her into the Rock and Roll Hall of Fame in 2015 (as Rolling Stone reported at the time), so we're pretty sure they'll make a good team.
Midler, 70, was considered as a possible adviser before; as US Weekly notes, mentor Adam Levine said that in Season 9 if he could pick a fifth coach for the show, it'd be the Oscar nominee and three-time Grammy legend.
"I dig you, Bette!" he said then. "Come and join us!"
Alas for Levine: Midler has paired with 40-year-old Blake Shelton.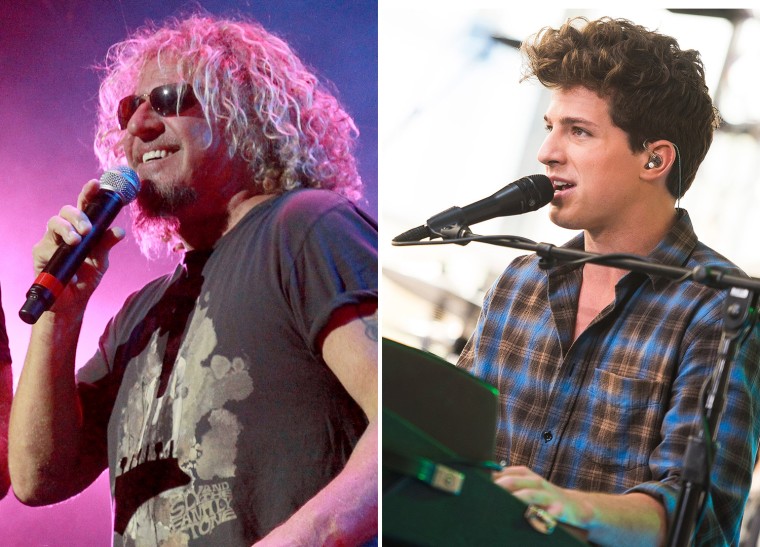 But Levine, 37, has matched with hard rocker Hagar, 68, who's best known for fronting Van Halen from 1985-96, but who's had a vibrant solo career (remember "I Can't Drive 55" from 1984?) and various other band combinations like Chickenfoot and The Circle.
Finally, mentor Alicia Keys, 35, has put in the call to "One Call Away" singer Charlie Puth, 24.
MORE: Gwen Stefani returning to 'The Voice' as adviser for Blake Shelton's team
All celebrity advisers step in during the Battle Rounds. "The Voice" returns to NBC on Monday, Sept. 19, with a special preview episode following the closing ceremony of the Olympics on Sunday, Aug. 21. Get your DVRs set now!
Follow Randee Dawn on Twitter.