"Teen Mom 2" is all about the green-eyed monster this week. Remember that "protection from abuse" complaint Kailyn filed against her baby daddy? It pretty much became a "protection from Jo's girlfriend," as the former couple's lawyers both realized the filing was groundless.
"I did it more to prove my point," Kailyn admits to two rent-a-friends. (What? We've never seen these girls before and suddenly they're shepherding her to the courthouse?) "We were fine before all this."
Although Kailyn's lawyer initially says she has a "strong case," she does a 180 after speaking with Jo's lawyer at the courthouse. The two attorneys hash out an agreement: Kailyn will withdraw the PFA, go to co-parenting counseling with Jo, and neither parent will have a third party present in their custodial exchanges. That includes Kailyn's boyfriend, Javi, nullifying her double standard doctrine!
Jealousy is also at the heart of Jenelle's (first) breakup with Gary. While she is "studying all the muscles and bones of the body" -- not for her next beatdown but rather her nurse's assistant curriculum -- her friend/combatant Tori reveals that she slept with Gary "hours before" he started dating Jenelle. (How does Jenelle define "dating" exactly? Betcha an Ed Hardy seat cover that her dictionary has an entirely different meaning than ours.)
But before their fight -- which includes Jenelle throwing his suitcase at Gary and ripping up his picture -- Jenelle says, "If me and Gary never met, I'd probably be with Kieffer now." Consider K.Delp has been released from his home-away-from-car -- aka jail -- it seems only a matter of time before "Teen Mom's" Romeo and Juliet are headed back to Planet Fun.
Leah is still mired in her own love triangle -- and even more confused now that Corey has broken up with Summer, whom he has never once mentioned as an obstacle in getting back together with his baby mama. (Maybe those scenes ended up on the cutting room floor?)
Anyway, she and Jeremy decide to slow things down. The man either has the patience of a saint or will tolerate anything for a few thousand more Twitter followers. Still, he tells his fiancée, "It'd be kinda nice for you to make up your damn mind on what you want to do." (We skipped to the end of this book and know they're since married and -- if you believe the tabloids -- recently welcomed a baby girl.)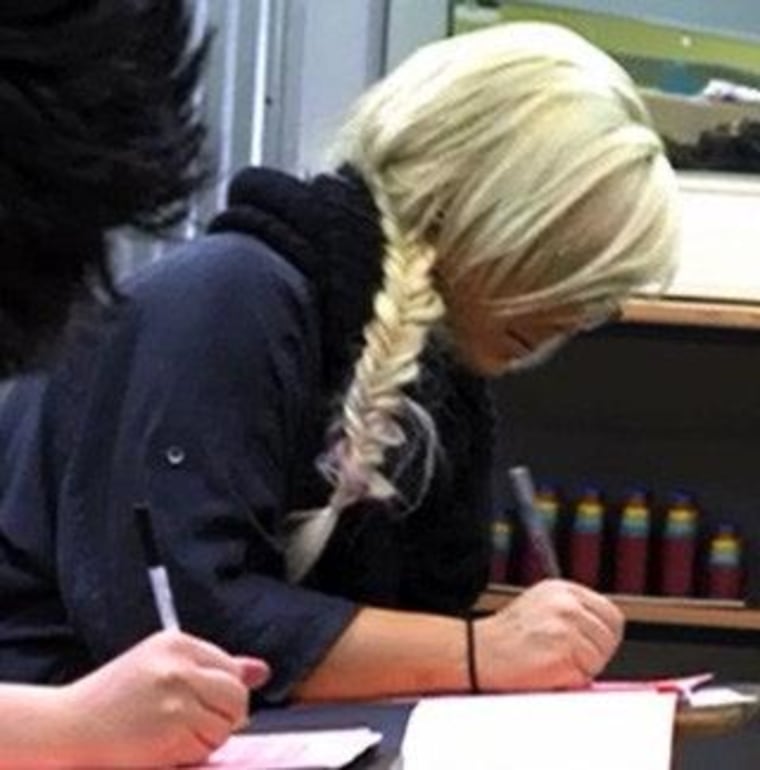 Chelsea, meanwhile, is still wondering whether she might be pregnant. She still hasn't gotten her period since hooking up, sans protection, with her ex and is apparently unaware that even Walmart sells early-detection pregnancy tests? (We know this because Chelsea's fellow "16 and Pregnant" star Whitney Purvis was arrested for shoplifting one there.)
Maybe the 21-year-old is too busy to shop, now that she's a full-time beauty school student. She had a very successful first day: Although she failed the class's first "mingle" exercise, her teacher complimented her ratty fishtail braid and, even better, granted Chelsea permission to accessorize her black uniform with a leopard scarf. One hiccup, though -- she needs to find volunteer models. "Who's gonna let me perm their hair?" she wailed to her mom. Mom's response? Crickets.
Next week, more on Leah's Indecision 2012. Our response? Crickets.
Related content:
More in The Clicker: