She's back! Bethenny Frankel's return to "The Real Housewives of New York City" kicks off Tuesday with the Bravo show's season premiere. And as the reality-TV-star-turned-entrepreneur (and back again) told TODAY Monday morning, it's just like going back to school.
"Some of them I've known for many years," she said of her past and now-present co-stars, including Ramona Singer, LuAnn Lesseps and Sonja Morgan. "It feels like I'm going back to high school — like a high school reunion."
Frankel even compared the experience to going home again, and it's that mix of familiarity and nostalgia that prompted her return.
"People say that — because of the failure of my talk show — I had to come back," she explained. "I was offered 'Shark Tank' and 'Dancing With the Stars' and 'Cinderella' — but I wanted to go home again."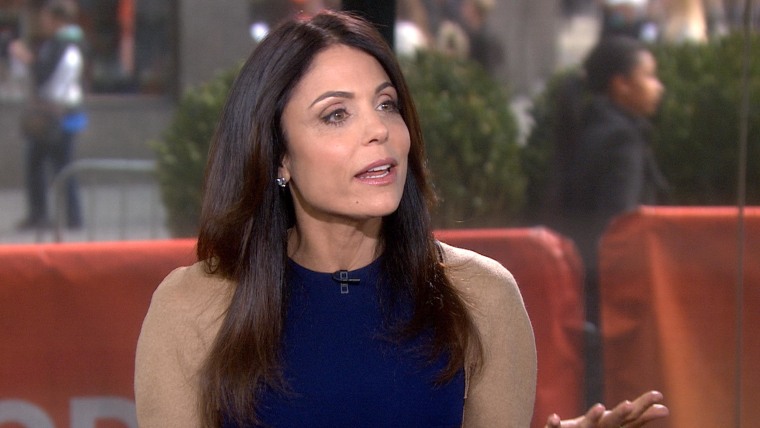 When Frankel left the hit in 2010, she never imagined wanting to revisit the past.
"It had gotten to a point where I really didn't enjoy it anymore," she said. "Now, I'm so glad that I waited, because I'm really enjoying it."
And what she's enjoying isn't the drama-filled "Housewives" life that some may imagine. That's just not part of her experience this time.
"I've personally never seen someone smash a glass at someone else or rip someone's hair extension out or flip a table," Frankel said. "I've personally never seen that, and I've seen a lot. I do think it's real, and we're going through real things."
See Frankel and the rest of the "RHONYC" cast get real as season seven gets underway April 7, and catch more from her that same day as her new book, "I Suck at Relationships So You Don't Have To," hits bookstores.
Follow Ree Hines on Google+.