As usual, one of the best horse races in this year's Oscars is for best supporting actor. That's the fun of this category. Unlike, lead actor — where you need to pay a certain amount of dues in the industry or your role has to be in an ultra serious film — best supporting actor offers chances for a range of different performances.
An off-beat, funny performance like the one Thomas Haden Church turns in for "Sideways" has just as good a chance of taking home the gold as Clive Owen's more serious turn in "Closer." If you're an older gent who's done a lot of good work, yet never been recognized — like Alan Alda or Morgan Freeman — this is a category where the Academy is likely to award you for a lifetime of good work.
Funny men get props
The supporting actor category is one of the few that offers rewards for funny men. Kevin Kline pushed French fries up Michael Palin's nose, ate his tropical fish and went on to take home the statuette for 1988's "A Fish Called Wanda." Jack Lemmon spent most of 1955's "Mister Roberts" plotting to throw a homemade bomb under James Cagney's bunk and he, too, took home an Oscar.
Cuba Gooding, Jr.'s "show me the money" role in "Jerry Maguire," Jack Palance torturing Billy Crystal in "City Slickers," Walter Matthau's crooked lawyer in "The Fortune Cookie" — all of these comic performances have earned Oscar gold. Had Johnny Depp's role in last year's "Pirates of the Caribbean" been a supporting rather than a lead role, he would have had a much better shot at winning.
All of this bodes well for "Sideways" co-star Thomas Haden Church. His Jack is not only a funny character, but he also has to drive the story forward — countering Miles' need to stand in one place. Church's Jack is an overgrown adolescent, who isn't quite ready to let go of his past. Church has to make Jack appealing enough for us to believe that women would fall for him, yet he also has to show us a sadder, more pathetic side of Jack — someone who's afraid to get married and someone who can't let go of his youth without a fight (literally). Church pulls this off marvelously, and empathetically, due in no small part to Alexander Payne and Jim Taylor's writing.
Veterans rule
But before you pencil in Church's name on your Oscar ballot, you might want to take a look at another best supporting actor trend. The Academy loves to reward older actors who've never been honored before. Remember when James Coburn won for his role in 1998's "Affliction"? It just happened to be his only Oscar win. How about when Don Ameche won for the 1985 film, "Cocoon"? His only Oscar win. George Burns for "Sunshine Boys," John Gielgud for "Arthur"? These long-in-the-tooth actors seem to receive their Academy Awards not only for the terrific films they were nominated for, but for a lifetime of good work.
The two actors most likely to benefit from this trend: Alan Alda and Morgan Freeman. They are both beloved Hollywood figures, but Freeman definitely has the edge here. His role opposite Clint Eastwood in "Million Dollar Baby" is like a how-to guide for naturalistic acting. His performance seems effortless — you never catch Freeman "acting." Other actors, even those who've been nominated this year should take note — this is how it's done.
Stretching helps
The Academy also loves to be surprised by a good performance from someone unexpected. Haing S. Ngor, a real-life doctor and first-time actor took home Oscar gold for his role in 1984's "The Killing Fields." Frank Sinatra fought for and won the role of Maggio in 1953's "From Here to Eternity," and in the process showed the Academy that he was more than a song and dance man. He, too, was rewarded with a statuette. John Houseman was known primarily as a producer before his award-winning turn in the 1973 film "The Paper Chase."
If you show the Academy that you have range, as Robin Williams did in "Good Will Hunting" or Martian Landau did in "Ed Wood," you have a shot at Oscar. Particularly if everyone in Hollywood is talking about how they can't believe you pulled it off. This helps Jamie Foxx, who not only astonished people in "Ray," but gave another entirely different — and, in my opinion, better — performance in Michael Mann's "Collateral." He may not get the supporting actor award this year, but this nomination cements the fact that everyone came away surprised and impressed by Jamie Foxx in 2004.
The rundown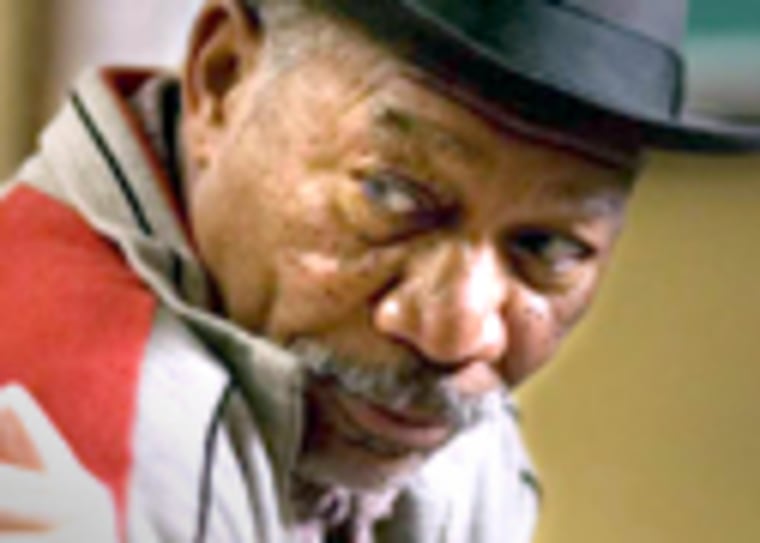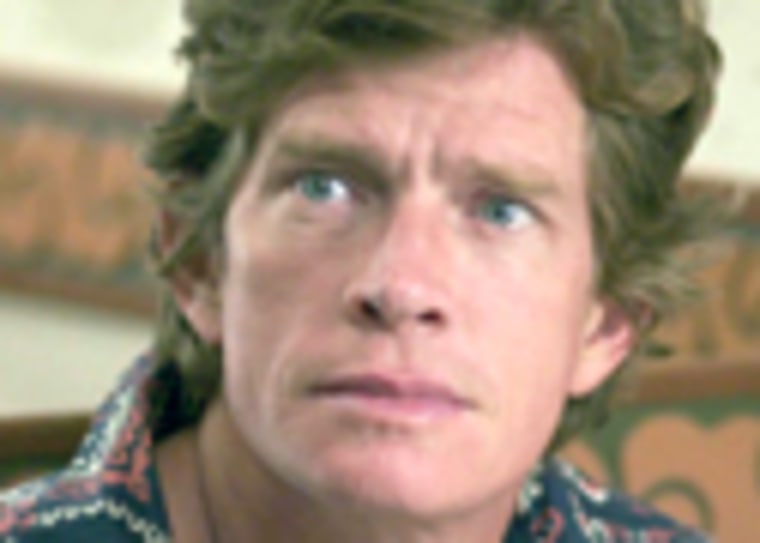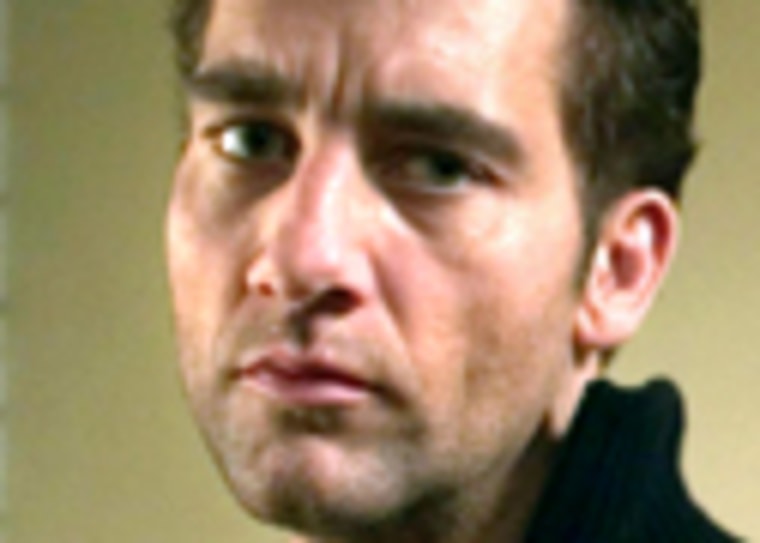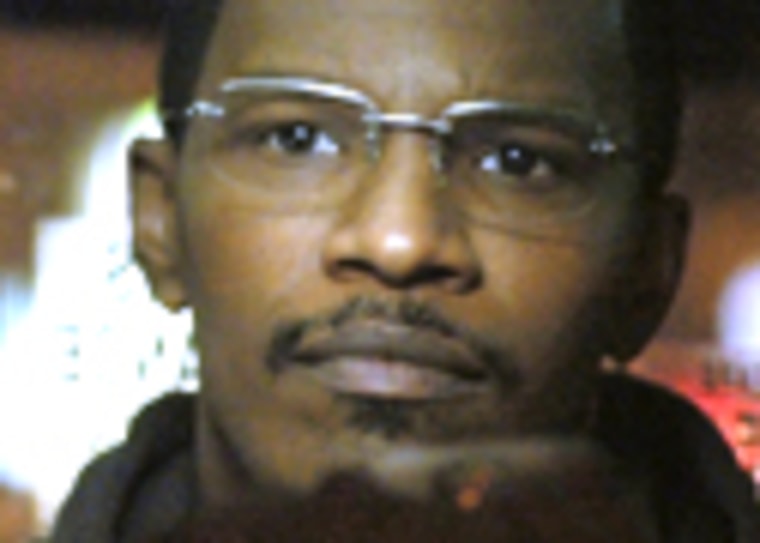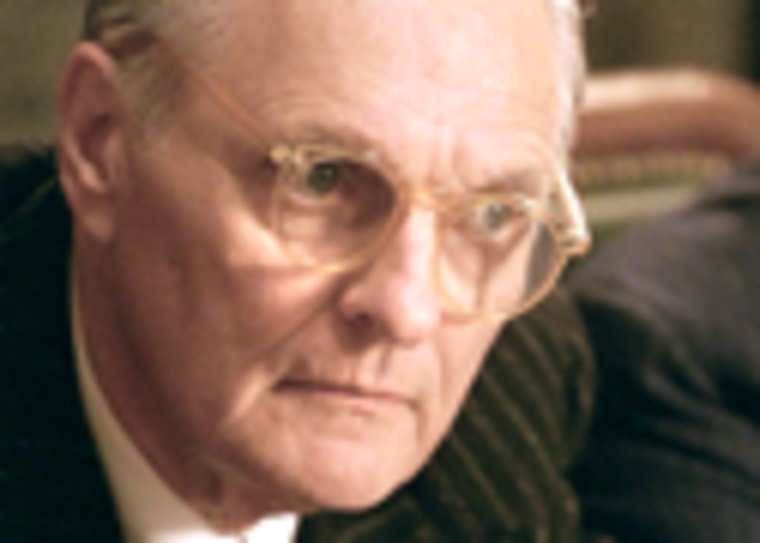 It really comes down to Thomas Haden Church vs. Morgan Freeman. Has-been actor vs. has-been boxer. Both performances are worthy, but with the momentum that "Million Dollar Baby" has right now, it's hard to imagine anyone else but Freeman taking home that trophy.