The "Roseanne" reboot, which debuted to record ratings this week, prompted longtime fans to rewatch the original series' many unforgettable episodes — and we wanted to find out which ones are the cast's favorites, so we asked Lecy Goranson (aka Becky No. 1) and Michael Fishman (D.J.).
"I have to go with farting in class as No. 1 of my favorite moments because, you know, why wouldn't I want to be publicly humiliated in front of teenagers around the world," Goranson told TODAY. "I love the episode when everyone thinks Becky's flipping the bird in her school photo, and unfortunately, spoiler alert, it's not her. But finally, Becky got a little street cred. People started thinking she was kind of cool after that."
As for the all-time classics, the actress said she gets the most feedback on the episode in which Becky talks to Roseanne about going on birth control.
"That was, I think, really groundbreaking, having an honest conversation about birth control between a mother and a daughter," she said. "I can tell you that over the years, so many mothers and daughters have approached me, so so many, and said, 'After that, we had a real conversation. We saw that that was possible and that we could laugh and it was really awkward, but we did it.'"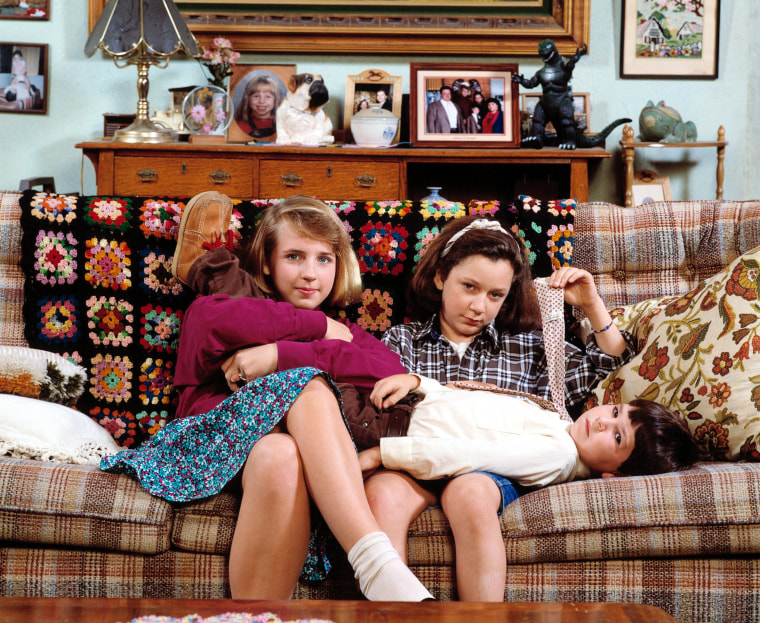 Fishman said many of the show's defining episodes were those that dealt with "darker topics," such as the death of Roseanne's dad. He also cited "Crime and Punishment," which addresses domestic violence, and "White Men Can't Kiss," in which D.J. refuses to kiss a classmate in a school play because she's black (that classmate, Geena, is D.J.'s wife in the reboot).
"They were hard episodes in one sense, but really great episodes, and you had this confidence because we had such a great staff of writers," he said. "We could tackle anything."
As for Fishman's lighter moments, he added, "It's always D.J. being odd that kind of was the most fun. Anything from being a 'prevert' and a peeping Tom at one point and then peeking at the neighbor, or the Barbie doll heads and body parts being torn up under the bed."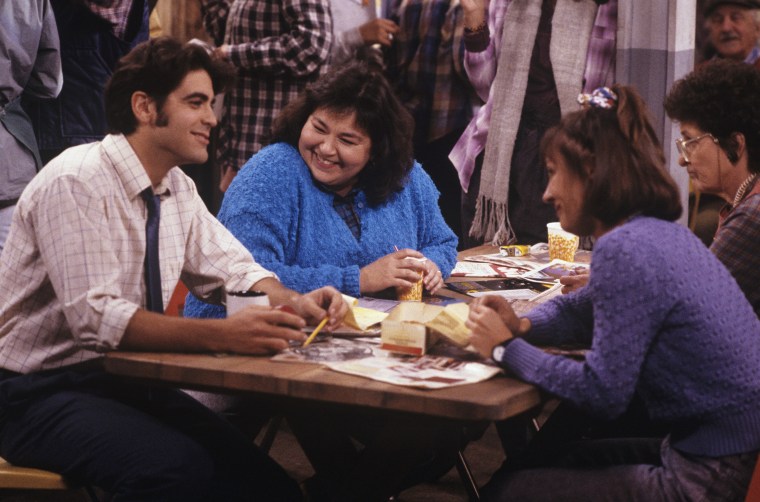 Both also had fond memories of working with George Clooney, who played the foreman at the factory where Roseanne worked.
"He used to play basketball with me and my brother and my dad and he's so down-to-earth," Goranson recalled. "He's the kind of guy that you want to go watch a game with and have a beer with. I mean, I couldn't have a beer back then, but now I could, George, if you want to grab a beer with me. When someone like him becomes so famous you kind of think, 'Oh, what happened to them,' but I think all of us know for sure that he's still George; I mean he just has to be. Which makes him all the more attractive and lovable."
One character fans will miss in the reboot is Becky's husband, Mark (actor Glenn Quinn died in 2002) — and the cast is feeling the loss, too.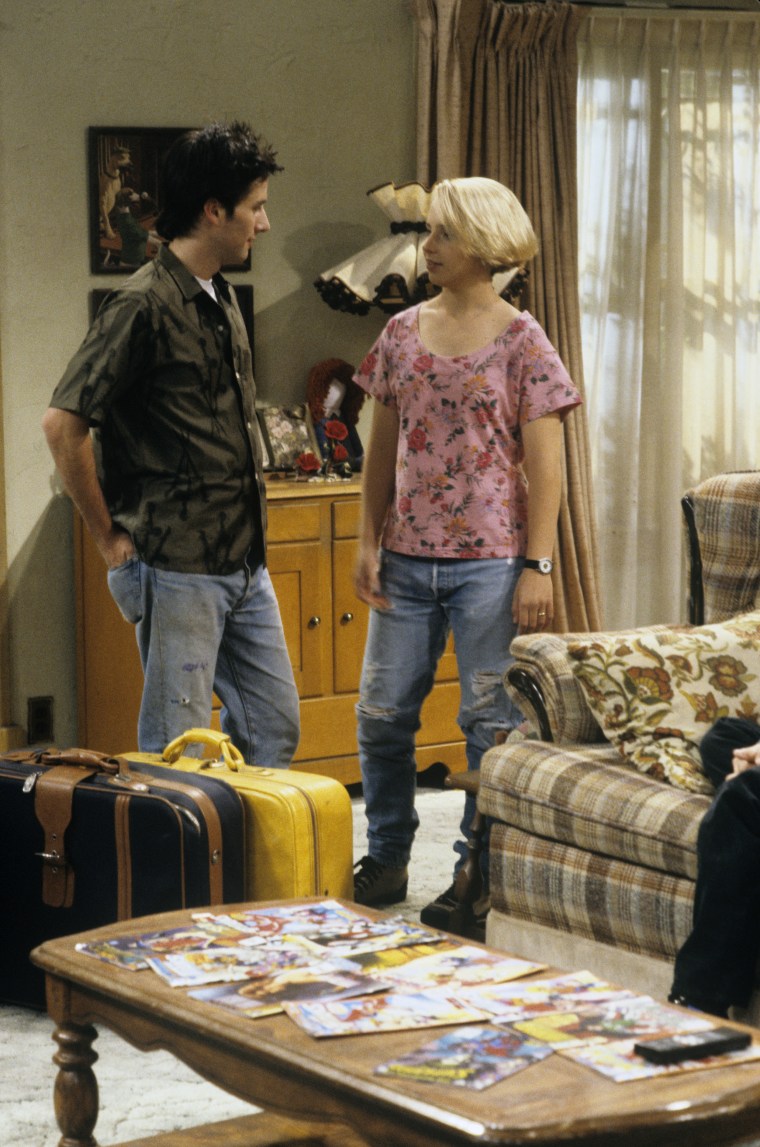 "Glenn Quinn was such a generous actor," Goranson said. "He was so talented. He was so handsome, but he just never acted like that. He wasn't the least bit aloof. He's Irish, so he had that adorably charming, sexy accent. And he was just a tender, funny, fun person to be around. And as an actress, you don't always get someone to work with that you have chemistry with and I really lucked out with Glenn."
She continued, "We really commemorate him this season and as we were shooting the episode that particularly deals with his loss, everyone on the set really felt his presence very, very strongly, so it was very powerful and we still miss him a lot."