All eyes were on Frances McDormand when she took the stage to accept her best actress Academy Award Sunday night. But for a moment, no one was watching her Oscar.
According to reports, the star and her new golden guy got separated at the post-show Governors Ball.
But there's good news: They're back together again!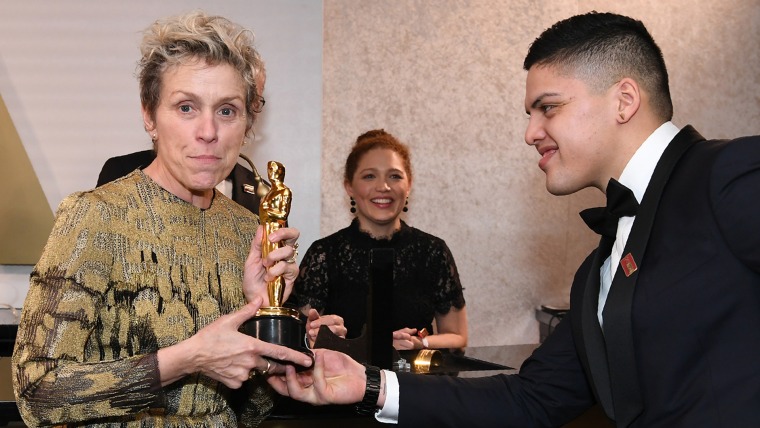 The Oscar drama started moments after the "Three Billboards Outside Ebbing, Missouri" star had her trophy engraved with her name.
USA Today reported that McDormand, who'd commanded attention with a rallying speech earlier in the evening, was seen weeping when she realized her award was gone.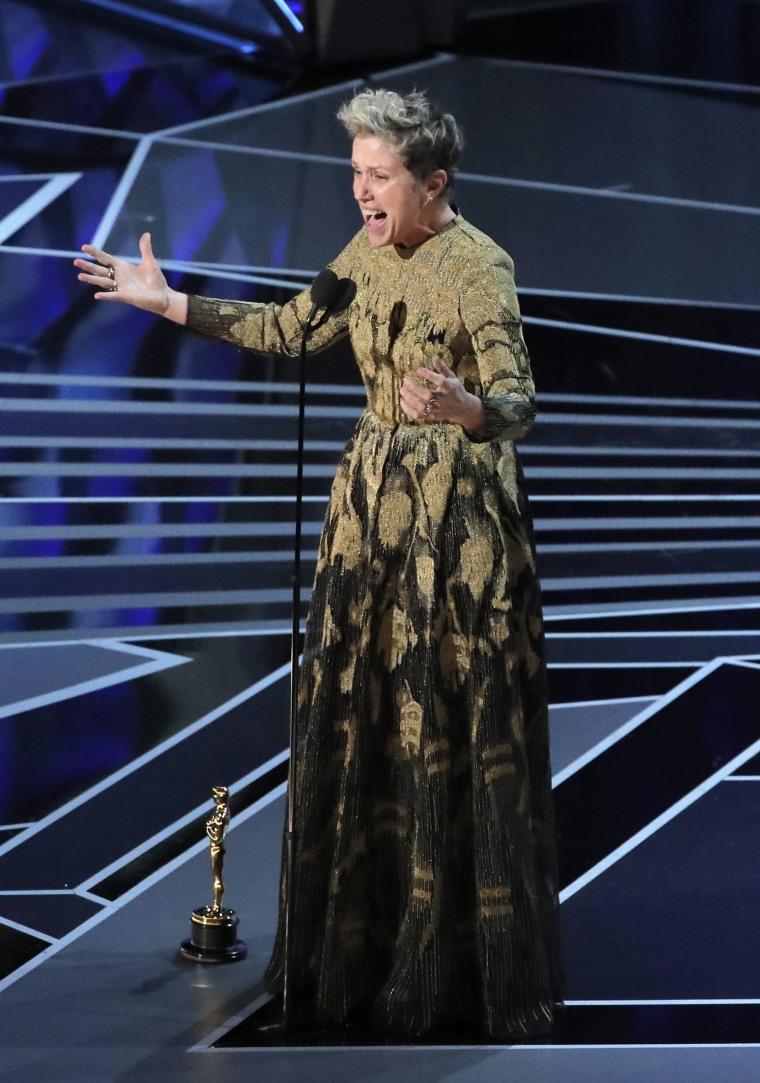 Later a reporter from The New York Times tweeted a photo of a man who allegedly grabbed the statue.
"Wolfgang Puck's photographer stopped him, got the Oscar back, and the guy disappeared back into the ball," Cara Buckley, a Times culture writer, explained.
She added that after McDormand learned what happened, she "said to let him go."
People reported a man was arrested for stealing the little gold man.
McDormand's rep confirmed that the actress and her statue were reunited after a brief time apart.
"Fran and Oscar are happily reunited and are enjoying an In-N-Out burger together," the rep told People.
TODAY reached out to McDormand's rep for comment but had not heard back as of this posting.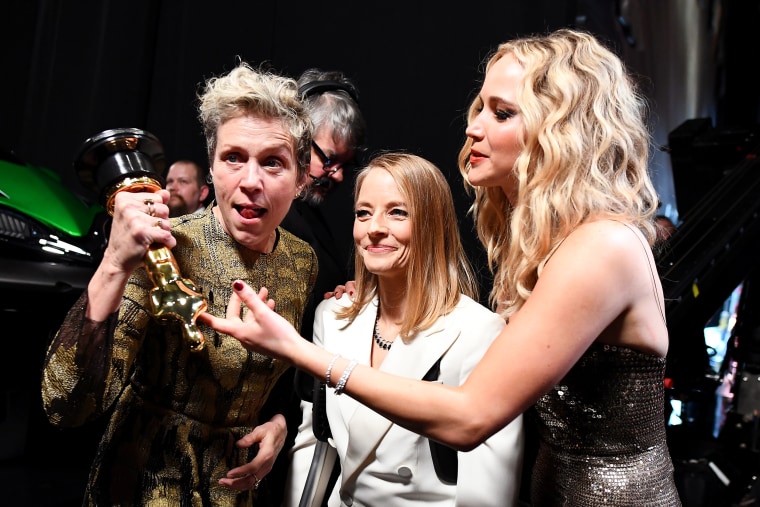 Sunday's Oscar was McDormand's second. The 60-year-old also won best actress in 1997 for her performance in "Fargo."