Ben Stiller can't help that he set a really, really, ridiculously fun world record.
That's right, on Thursday night, Stiller posed on the (blue steel) carpet at the London premiere for "Zoolander 2" and took a photo with the world's longest selfie stick.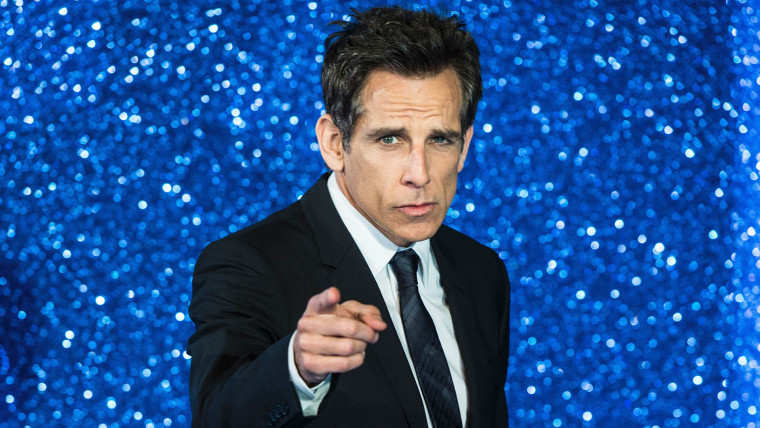 To set the record, Stiller snapped himself and a gaggle of others from the film (including Kristen Wiig, Will Ferrell, Owen Wilson, Penelope Cruz, Oscar Isaac and Adam Driver), which was later shared by "Zoolander 2" on Twitter.
And it counted, since a Guinness World Records adjudicator was on hand!
MORE: Derek Zoolander answers 73 questions for Vogue — as best he can
Lest you think this record wasn't challenging, think again: The 28-foot stick with a camera perched at the top end could have proved problematic if something went wrong and it came crashing down on someone's head.
Stiller acknowledged as much in a tweet later on:
MORE: 'Zoolander 2' trailer is here! Everything has led up to this blue-steel moment
And as you can see from the video taken by BBC Newsbeat down on the carpet, wind was also a factor:
Fortunately, Derek Zoolander — er, Stiller — was clearly up to the task. Pout on!
"Zoolander 2" opens in theaters on Friday, February 12.
Follow Randee Dawn on Twitter.