Ben Stiller took a break from his recent "Zoolander" high jinks for a visit to "The Tonight Show" Thursday night. And while he didn't bring the blue steel, he did bring plenty of laughs and leers ... and odd outbursts.
Let's just say Stiller got emotional — and so did Fallon.
In a bit aptly titled "Emotional Interview," the host and the star faced off for a round of improvised reactions to random situations. They went from "overly polite" to feeling "jealous of each other," but the main thing the audience felt was entertained.
"So, what do you weigh these days?" Stiller asked when a cue to be "a little too nosy" popped up.
Fallon deflected and then returned fire. "The last 'Night at the Museum'? How much — $10 mil? $15 mil?"
But there's was hardly time to answer before "can't remember each other's names" appeared on the screen.
"There are a lot of guys in late night," Stiller said. "There's Jimmy Kimmel, there's Seth Meyers, there's David Letterman, there's the new guy, James Corden, and then there's ... you! ... The man!"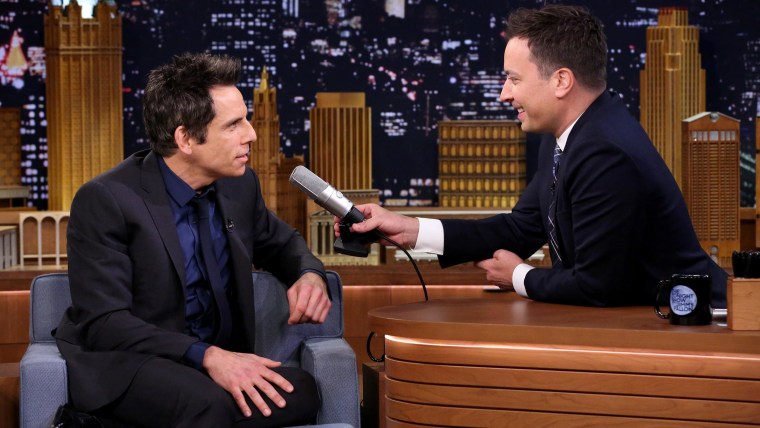 The laughs just got bigger as the bit went one, so be sure to watch the full clip — especially if you want to see the guys act on their "extreme sexual tension." And trust us, you do.
Follow Ree Hines on Google+.