Ben Platt is celebrating the debut of his new movie and a huge relationship milestone with boyfriend Noah Galvin.
Platt, who is reprising the title role in the film version of the Broadway smash hit, "Dear Evan Hansen," stepped out on the red carpet with Galvin for the movie premiere in Los Angeles on Wednesday. It was the first time the couple had the chance to make their relationship "red carpet official" due to the coronavirus pandemic.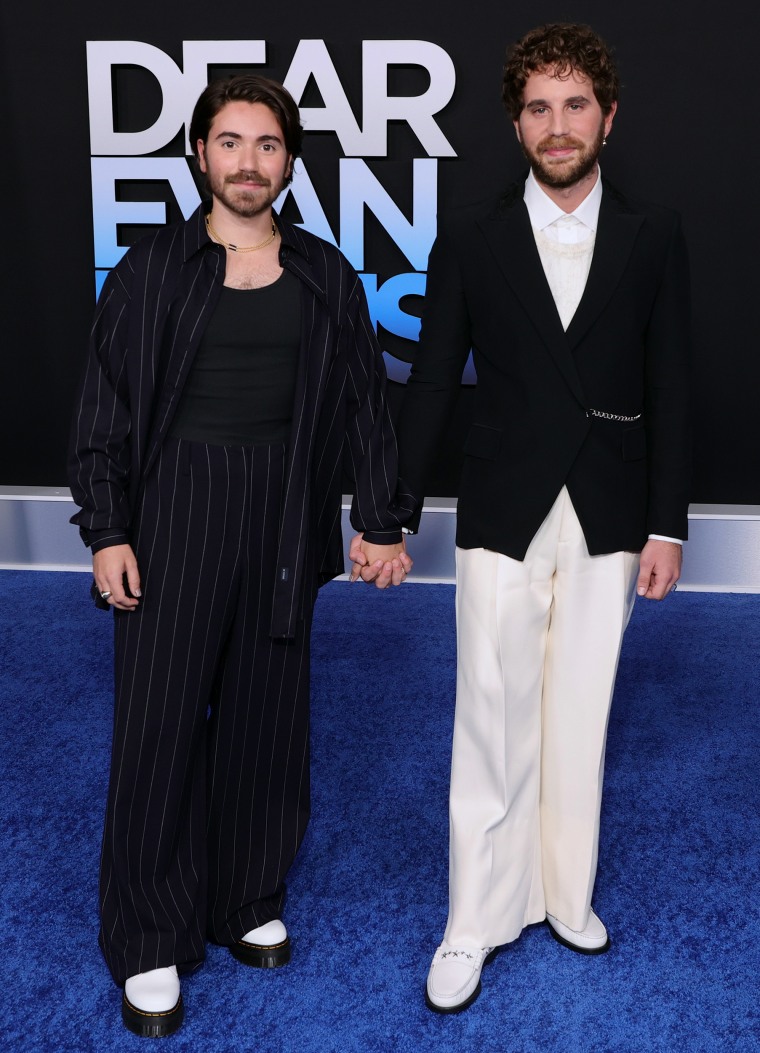 "It's the first time we've been able to take pictures together because of the pandemic and all that noise, but it's been a beautiful first time together," Platt told "Entertainment Tonight." "It means everything and more (to have him here).
"It's been a very overwhelming rollout, a lot a noise and a lot of stuff, and having him by my side, it makes everything much, much more handle-able and more joyful," said Platt, 28. "I'm very, very lucky he's here ... He makes it all really feel worth it."
Galvin, 27, who took over the role of Evan Hansen in the Broadway production from Platt, was excited to support his partner and shared a joyful post about it on social media.
"My big time movie guy," Galvin posted on Instagram, sharing several photos of himself with Platt at the premiere, including one of just their hands clasped together.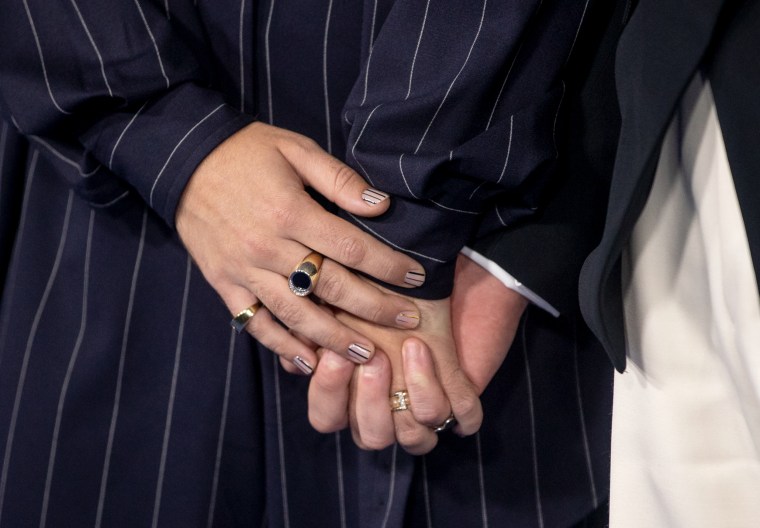 According to "Entertainment Tonight," Galvin first revealed his relationship with Platt during a May 2020 episode of the "Little Known Facts" podcast.
Earlier this month, Platt appeared on TODAY with his "Dear Evan Hansen" co-star Julianne Moore to talk about getting the chance to reprise his role in the movie. "I got the opportunity to shepherd the character all the way to the finish line," he said.
The film version of the show, which opened in theaters yesterday, tells the story of Evan Hansen, an anxious high school senior struggling to find and accept himself after a classmate's suicide. In June, Platt told Kelly Clarkson on her talk show that although it was strange for him toplay a teenager in the film, it was still a "special project" for him.
Platt also told Clarkson that his song "Imagine" made him think of how Galvin made the time they spent together during the pandemic a "magical" one.
"I recently entered into a relationship this year with my boyfriend Noah Galvin, we've been together for about a year and a half now," he said at the time. "We've been friends for five years and right before the pandemic we finally decided to give it a real shot. We kind of skated around it for a long time. And then it was like zero to 60."
Related: