Ben Higgins is feeling the heat since his split with Lauren Bushnell.
The former "Bachelor" took to Instagram to respond to rumors that he was already romancing his new podcast co-host, Bachelor Nation star Ashley Iaconetti.
.
"I cannot focus on the negative comments or indecently hateful words being said about me or my relationship even though they do sting," Higgins, 29, wrote next to a photo of him and Iaconetti in the studio.
Higgins announced his split with Bushnell, 27, on May 15, and immediately afterward shared news of his new "Ben and Ashley: Almost Famous" iHeart podcast.
"A small minority of people (at least I will continue to believe it is a small minority) want to see people suffer or fail," Higgins continued in his post. "Personally, my basis for judging myself is simple, if I do something that doesn't represent Christ then I will listen to the opinions and words from family and friends who know me best and love me."
"With that, I will once again clearly tell you I AM NOT PERFECT as none of us are and I have never claimed to be," wrote the star. "I do desire to show love in all situations (do I always do that? No, I fail often)."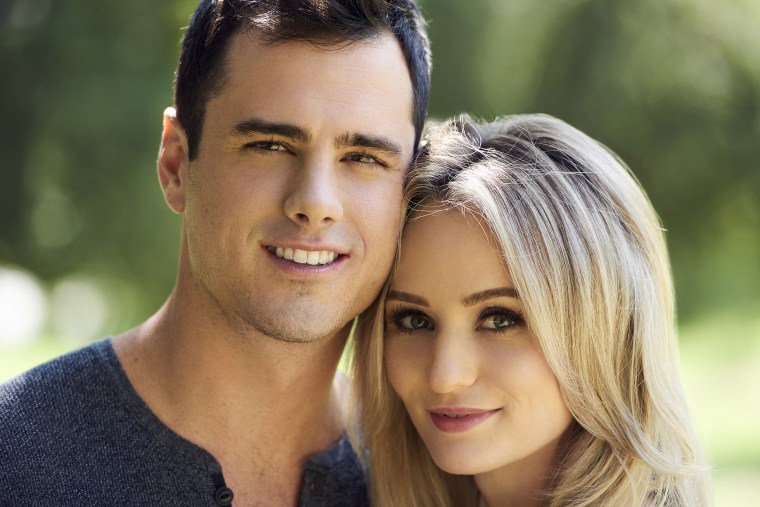 "The last few months have not gone the way I would have preferred. My relationships have changed drastically and what I envisioned my life was going to be has been redirected," Higgins wrote candidly.
Though he and Iaconetti, 29, were spotted together at a Bryan Adams concert in Los Angeles on May 20, Higgins described their new podcast as a "professional decision" made to "enhance my life and career."
He concluded his post with his own words of advice about love and life.
"Love as hard as you can (even to strangers). Ask yourself what life is about and pursue your conclusion with passion," he wrote. "When a good opportunity comes your way that fits your desires take it, because life is short but a lot more fun when you are doing something you enjoy."
RELATED