It's hard to imagine that the household run by husband and wife team Ben Falcone and Melissa McCarthy isn't one of the funniest places to be at any given time. But when their daughters wanted to appear alongside their parents in "The Boss," which Falcone was directing (and appearing in) and McCarthy was starring in, there were some doubts.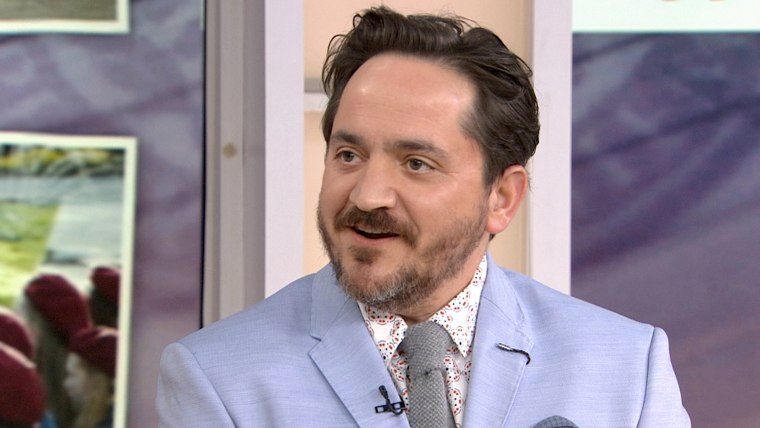 "Our older one sort of campaigned for the job," explained Falcone during a visit to TODAY Tuesday, referring to 8-year-old Vivian. (Georgie is 6.) "Because I was not into it. I was like, 'Dude, let's wait.' But she said Melissa, eventually, 'Can I not just try?'"
MORE: Melissa McCarthy blows Jimmy Fallon away in 'Tonight Show' lip-sync battle
In the end, the young ladies landed cameo roles in the film, in which McCarthy plays a businesswoman who has to claw her way back to the top after being jailed for insider trading.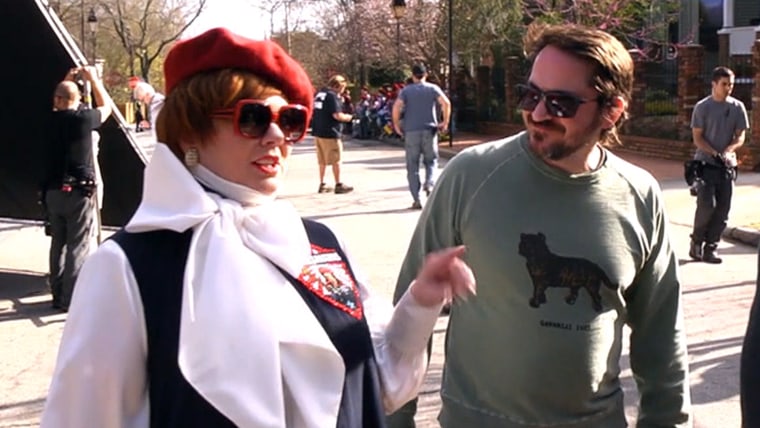 Ultimately, said Falcone, he's not sure if Vivian was wowed by her brush with Hollywood. "She's got a certain skill, probably from her mom, but I don't know if she has the bug," he said, adding he's happy to wait. "I'm like, 'Get the bug when you're 25!'"
Meanwhile, he noted (with tongue firmly in cheek) that working with McCarthy is challenging. "She's a monster," he joked. "She is a total monster."
MORE: Melissa McCarthy: My 'insane' movie characters are 'the opposite of me'
But seriously, he loves that they can work together frequently. "We just appreciate the chance to be together," he says of his wife of 10 years. "I know it sounds a little cliche or something, but it's so nice to have the family all together, and it's something we've been doing for so long it's not like, 'How dare you think the joke should go like this!' It's more like, 'Hey, let's try it this way, let's try it that way.'"
"The Boss" opens in theaters on Friday, April 8.
Follow Randee Dawn on Twitter.