The dramatic role which won Robin Williams his Academy Award served as a touchstone on Tuesday for those coping with the death of the actor. "Good Will Hunting" writer and fellow Oscar winner Ben Affleck expressed his love for Williams on Facebook and Twitter, and fans in Boston, where the 1997 film was set, turned a park bench into a makeshift memorial.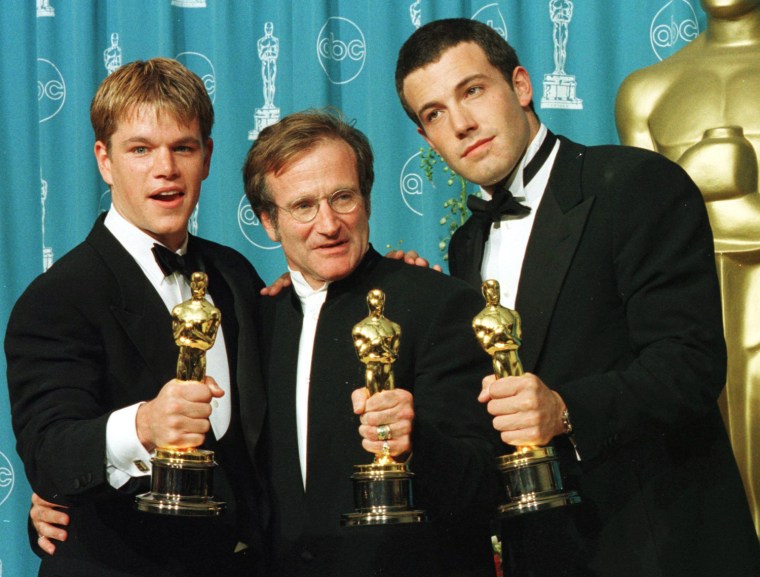 Affleck wrote on Facebook Tuesday that he was heartbroken, and that Williams had made his and "Hunting" co-writer/star Matt Damon's dreams come true.
On Twitter, the 41-year-old actor/director repeated the thought, saying that Williams "had a ton of love & did so much for so many."
Affleck and Damon were just kids in their 20s when they burst onto the scene with "Good Will Hunting," a film which earned nine Oscar nominations. Damon starred as a young and cocky genius who meets his match in his therapist, played by Williams.
In one particularly dramatic scene shot on a real park bench in Boston Public Garden, Williams' character goes after Damon's for thinking he knows everything without ever having truly experienced anything. The powerful performance by Williams, so well-known for his comedic persona, clearly caught the attention of Oscar voters and film fans.
On Tuesday, the bench overlooking a pond in the Boston park had become a place for mourners to leave flowers and scrawled chalk messages.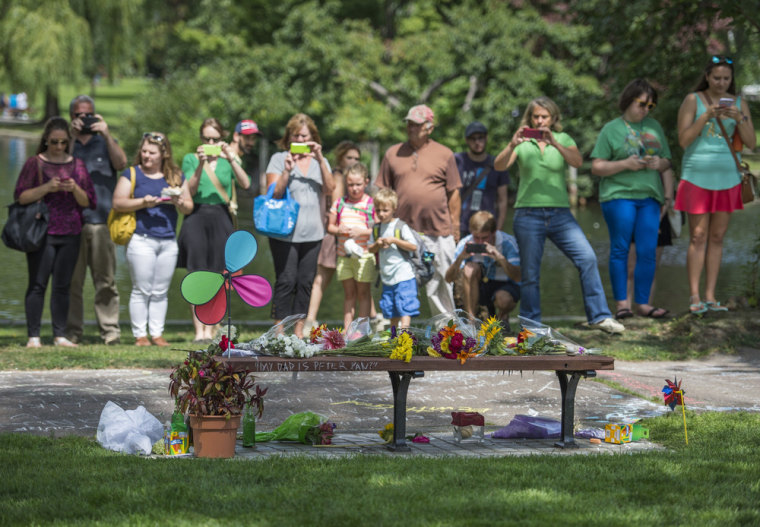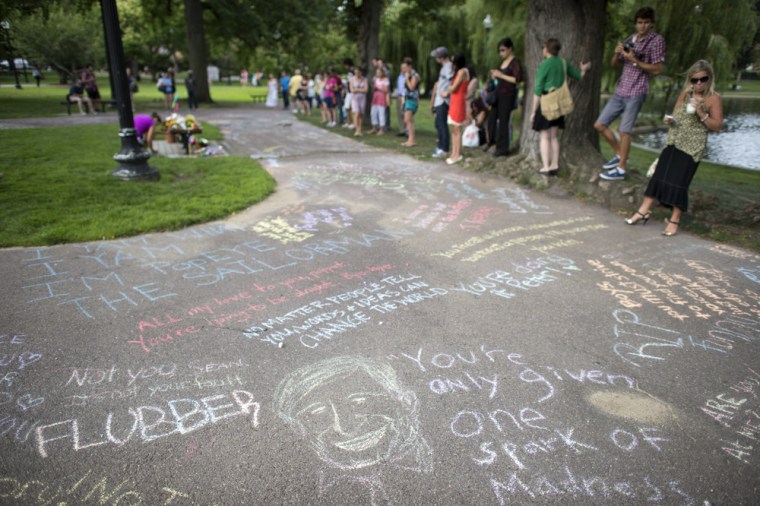 Follow Kurt Schlosser on Google+