So who remembers that epic back tattoo Ben Affleck showed off a few months ago? (Honestly, how could you forget?)
The massive, colorful phoenix was spotted while Affleck, 43, was on a movie set in December, and had everyone wondering whether the ink was a metaphor for the actor's recent divorce. Well, this week, Affleck finally gave us an answer.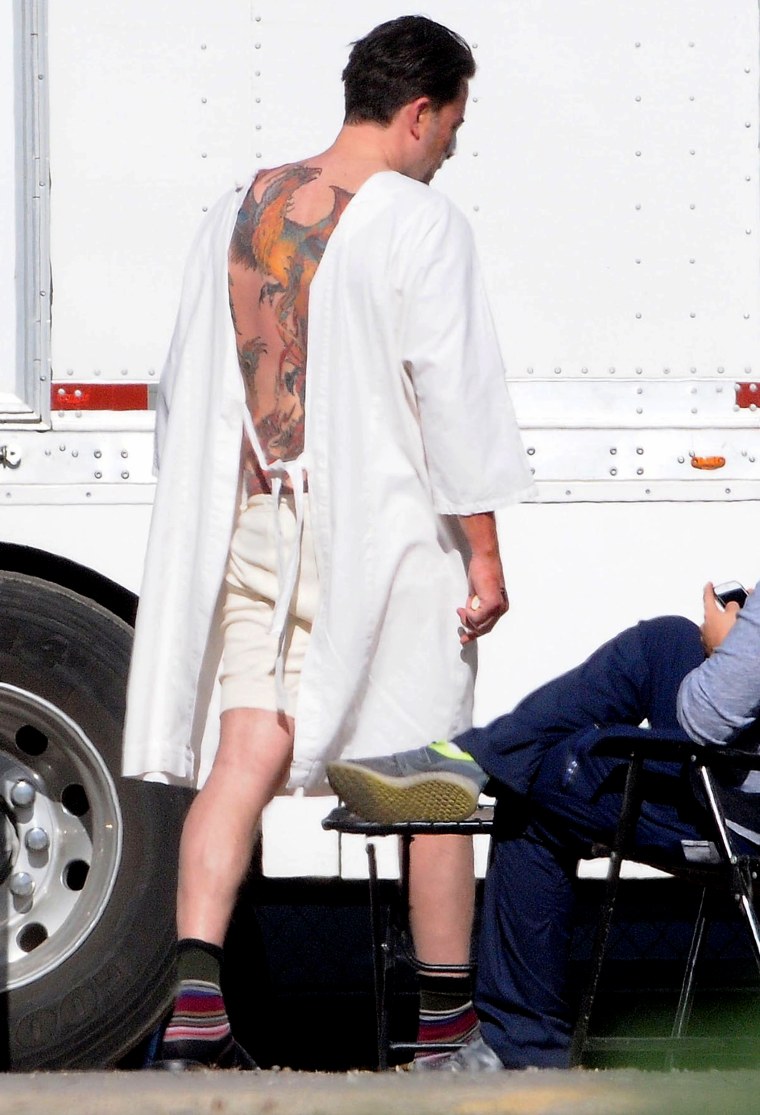 Spoiler alert: "[It's] fake for a movie," Affleck, 43, told Mario Lopez on Extra. (The film, "Live By Night," is due out in 2017.)
RELATED: Ben Affleck says he and Jennifer Garner are 'on great terms'
That being said, Affleck is no stranger to going under the needle. "I actually do have a number of tattoos … but I try to have them in places where you don't have to do a lot of cover up," Affleck told Extra. "They get sort of addictive, tattoos, after awhile."
RELATED: Leave Ben and Adam alone! A case for the male back tattoo
While the "Batman" actor's personal life has been a hot topic in recent months, both Affleck and ex Jennifer Garner have kept it classy, speaking highly of one another and of their marriage overall.
"You know what? We're doing really well," Garner said on TODAY last week. "The kids are great, they'll be getting up and going to school soon. And Ben is there, and he'll be taking them."
Affleck echoed the sentiment to the New York Times last week, telling the newspaper: "Jen's great. She's a great person. We're on great terms. I just saw her this morning, so that's the reality that I live in."
RELATED: Ben Affleck shows off huge back tattoo, while Justin Bieber teases smaller tat
So Affleck can rest easy knowing that family — much like his non-phoenix ink — is permanent.