Ben Affleck is letting fans know he's completed a 40-day stay at a treatment center.
The 46-year-old actor shared a candid statement on Instagram Thursday in which he revealed he'd left a rehab facility and will continue outpatient treatment for alcohol addiction. Affleck also thanked his loved ones, Hollywood pals and fans for their support.
"The support I have received from my family, colleagues and fans means more to me than I can say. It's given me the strength and support to speak about my illness with others," Affleck wrote.
"Battling any addiction is a lifelong and difficult struggle. Because of that, one is never really in or out of treatment. It is full-time commitment," he wrote, adding, "I am fighting for myself and my family."
The "Justice League" star also expressed gratitude toward those who've shared stories of their own addiction battles.
"So many people have reached out on social media and spoken about their own journeys with addiction. To those people, I want to say thank you. Your strength is inspiring and is supporting me in ways I didn't think was possible. It helps to know I am not alone," he wrote.
Affleck re-entered rehab on Aug. 22 after reaching out to estranged wife Jennifer Garner, 46, for help. Garner was photographed driving Affleck from his home in Pacific Palisades, California, to the treatment facility.
The pair split up in 2015 and Garner filed for divorce in 2017, but it has not yet been finalized, and they've remained close while co-parenting their three children — Violet, 12, Seraphina, 9, and Samuel, 6.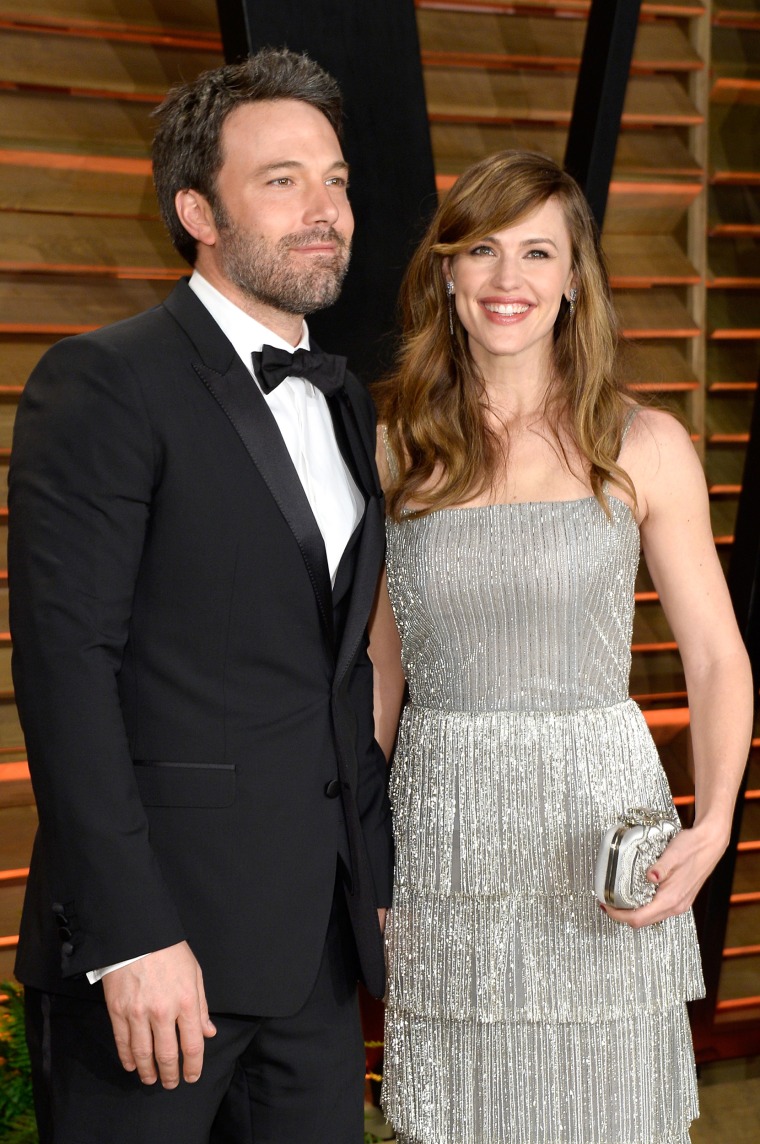 "One crucial aspect of Ben's recovery is for him to be able to seek help when he feels as though he is not in control — when his ongoing treatment and meetings with sober coaches aren't quite enough,'' a source close to Affleck told NBC News at the time.
"The best-case scenario is for him to seek help, which he has done willingly, and for that we are all very grateful and hopeful," the source added.
Affleck previously entered rehab for alcohol addiction in 2001, four years after winning an Oscar for co-writing the screenplay to "Good Will Hunting" with close friend Matt Damon. He sought treatment again in March 2017.
On Thursday, Affleck ended his statement by vowing to continue accepting help with his addiction.
"With acceptance and humility, I continue to avail myself with the help of so many people and I am grateful to all those who are there for me," he wrote, adding, "I hope down the road I can offer an example to others who are struggling."