In a New York Times interview, Ben Affleck praised Jennifer Garner and defended her recent comments to Vanity Fair about their separation.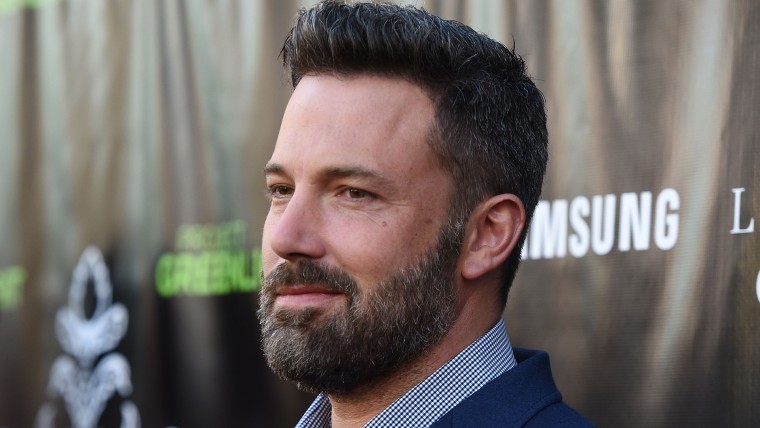 "Jen's great," Affleck told the newspaper in an article published online Monday. "She's a great person. We're on great terms. I just saw her this morning, so that's the reality that I live in."
Late last month, Garner opened up to Vanity Fair about her relationship with Affleck, to whom she'd been married for a decade until they announced plans to split last summer. Expressing admiration ("He's the love of my life.") and frustration ("He can cast quite a shadow."), the actress said she laughed when Golden Globes host Ricky Gervais called Matt Damon the "only person who Ben Affleck hasn't been unfaithful to." Added Garner, "People have pain — they do regrettable things, they feel shame, and shame equals pain. No one needs to hate him for me. I don't hate him. Certainly we don't have to beat the guy up. Don't worry — my eyes were wide open during the marriage."
RELATED: Jennifer Garner on Ben Affleck: 'He's the love of my life'
Addressing her Vanity Fair comments about their relationship, Affleck responded, "She felt like she wanted to discuss it and get it out there and get it over with, so she could say, 'Look, I already talked about it — I don't want to do it again.' It's fine. She's allowed to talk about it."
Affleck appears more reluctant to discuss these matters publicly, "because it winds up being in the record somewhere, in the great miasma of junk on the Internet," the Academy Award winner told the Times.
Maintaining privacy as a celebrity is always a challenge, but attempting to do so after a high-profile relationship ends — and while promoting a highly anticipated movie like "Batman v Superman: Dawn of Justice" — can be especially difficult. "It never seems like a great time to have your privacy invaded," Affleck said. "Obviously this is a particularly hard time."
Exploring cinematic character complexity is more appealing to Affleck, the latest A-lister to portray the Caped Crusader. The actor described his interpretation of the superhero as a "broken" and "morally questionable" man who'd "been Batman for 20 years: a war-weary Batman." Overall, playing leads who are purely virtuous is "boring" to Affleck, who added, "I think it's interesting how we manage the best version of ourselves, despite our flaws and our weaknesses and our sometime tendencies to do the wrong thing."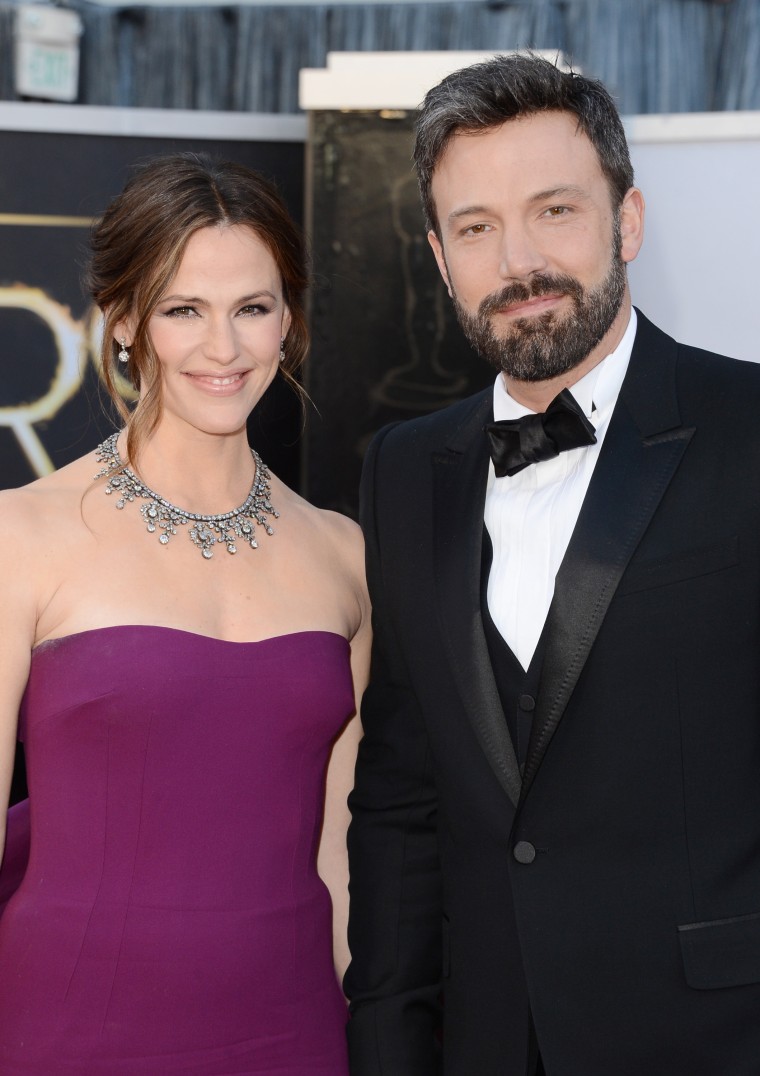 Despite the challenges he's faced on and off the set, Affleck appears to be on the same page as Garner when it comes to raising their three children: Violet, Seraphina and Samuel.
Affleck mentioned plans for the two actors and their children to vacation in Europe while he films "Justice League." And in the Vanity Fair cover story, Garner said she and Affleck are "completely in line with what we hope for" the three kids, adding, "Sure, I lost the dream of dancing with my husband at my daughter's wedding. But you should see their faces when he walks through the door. And if you see your kids love someone so purely and wholly, then you're going to be friends with that person."
The nationwide release of "Batman v Superman: Dawn of Justice" is scheduled for March 25.
Follow TODAY.com writer Chris Serico on Twitter.