After a decade of marriage, Ben Affleck and Jennifer Garner are calling it quits.
"After much thought and careful consideration, we have made the difficult decision to divorce," a representative for the couple told TODAY in a statement Tuesday. "We go forward with love and friendship for one another and a commitment to co-parenting our children whose privacy we ask to be respected during this difficult time. This will be our only comment on this private, family matter. Thank you for understanding."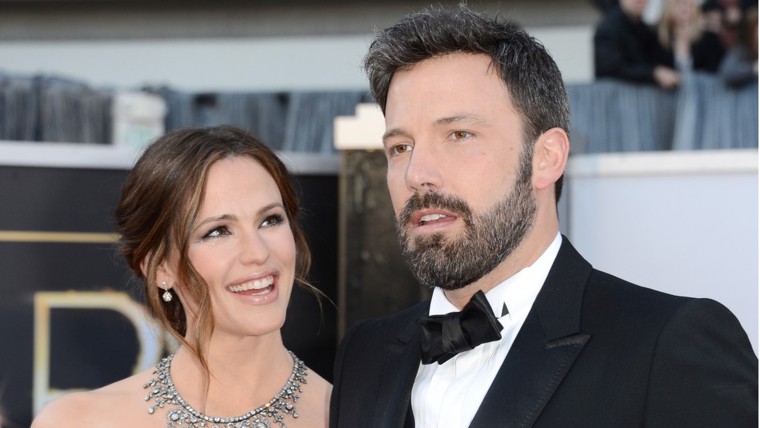 Affleck, 42, and Garner, 43, tied the knot on June 29, 2005, celebrating their 10th anniversary on Monday. They have three children together: Violet Anne, 9, Seraphina Rose Elizabeth, 6, and Samuel Garner, 3.
Affleck famously addressed the couple's marriage during his acceptance speech for "Argo" at the 2013 Academy Awards.
"I want to thank you for working on our marriage for 10 Christmases," he told Garner. "It's good. It is work, but it's the best kind of work and there's no one I'd rather work with."
Later that year, Garner explained why she and Affleck are rarely spotted together on the red carpet.
"It's a very conscious decision," she told Allure magazine. "Sometimes it's a pain because my heels are so high and it would be nice to have his arm. And he's such a great date! But it can be too much.
"I think especially for women, they can really lose their identity and just become 'wife of,'" she added.
MORE: Jennifer Garner: No one asks Ben about work-family balance
Garner also said it was unlikely that the pair would ever star together in a movie again (they memorably shared the screen in 2003's "Daredevil".)
"Really, you don't want to see a couple onscreen," she said. "People see paparazzi shots of us together all the time. There's no mystery ... People are sick of us."