Ben Affleck wants to help put a stop to sexual harassment in Hollywood — and he's started by examining his own behavior with women over the years.
In a Sunday interview with the Associated Press, the "Justice League" star, 45, revealed he's been "looking at my own behavior and addressing that and making sure I'm part of the solution."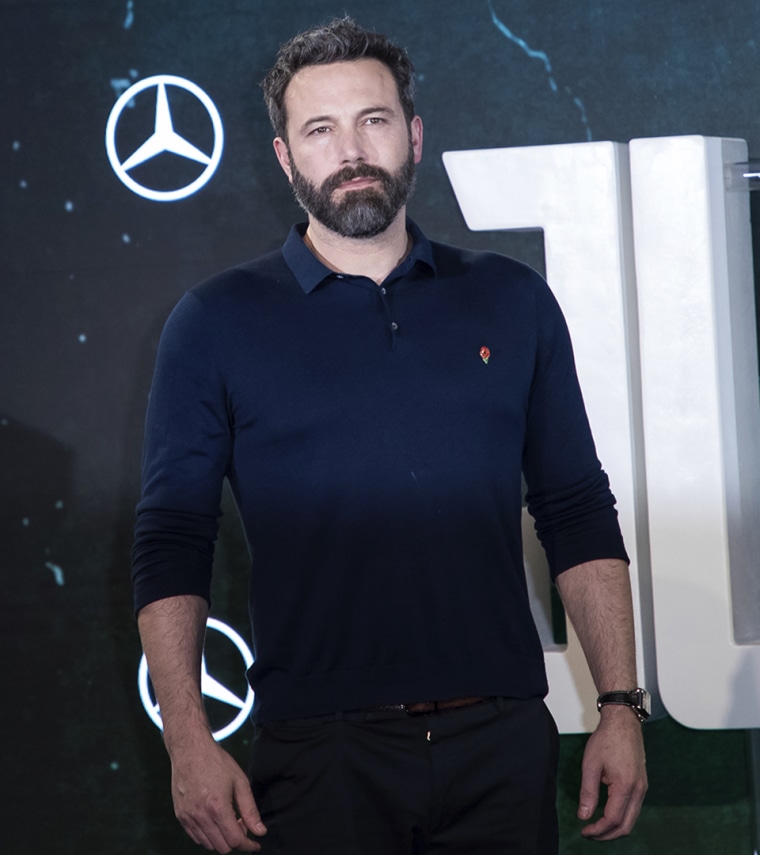 Affleck went on to say he'd like to see sexual harassment become more of "a men's issue," with men condemning inappropriate behavior when they learn of it. At the same time, said the star, he believes "more women need to be pushed to power."
Last month, Affleck spoke out against disgraced Hollywood producer Harvey Weinstein in a Facebook statement, saying he was "saddened and angered"' by Weinstein, who produced Affleck's 1997 film "Good Will Hunting."
The Oscar winner said the avalanche of women's stories about Weinstein was "completely unacceptable, and I find myself asking what I can do to make sure this doesn't happen to others."
"We need to do better at protecting our sisters, friends, co-workers and daughters. We must support those who come forward, condemn this type of behavior when we see it and help ensure there are more women in positions of power," he wrote.
Shortly after Affleck's post went viral, former "One Tree Hill" star Hilarie Burton accused the actor of groping her breast during a 2003 appearance on MTV's "TRL" — and Affleck took to Twitter to apologize.
"I acted inappropriately towards Ms. Burton and I sincerely apologize," he wrote.
Days later, Affleck was put in the hot seat again when a 2004 video surfaced of him pulling Canadian TV host Anne-Marie Losique onto his lap and suggesting she remove her blouse. In the clip, the actor also crudely compliments Losique on her "firm breasts."
Losique defended the actor, telling E! News that "it was all fun and games for the cameras. Nothing improper ever happened."
"Very honestly, I never felt at one point uncomfortable and I never felt at any point that it was improper," the TV host added, "and if I had felt that, very honestly I wouldn't have continued."