Ben Affleck is going after his foes. Lawyers for the embattled "Gigli" star are already saying they plan to sue the National Enquirer over a story alleging a wild night of carousing with strippers. Now, they're threatening to sue and shut down a Web site over gossip and pics posted there.
"Ben Affleck's lawyers sent me an email (Thursday) threatening to sue me, my Web site, my merchant account, and my Web hosting for $2 million because of gossip, a nude video and nude photos (that looked a lot like Ben from before he was famous) that were on my site in the pay section," the operator of gossiplist.com explained to The Scoop.
"They accused me of maliciously creating and distributing the video and in addition to the lawsuit, they froze my merchant account for the pay section of my site starting (Thursday)."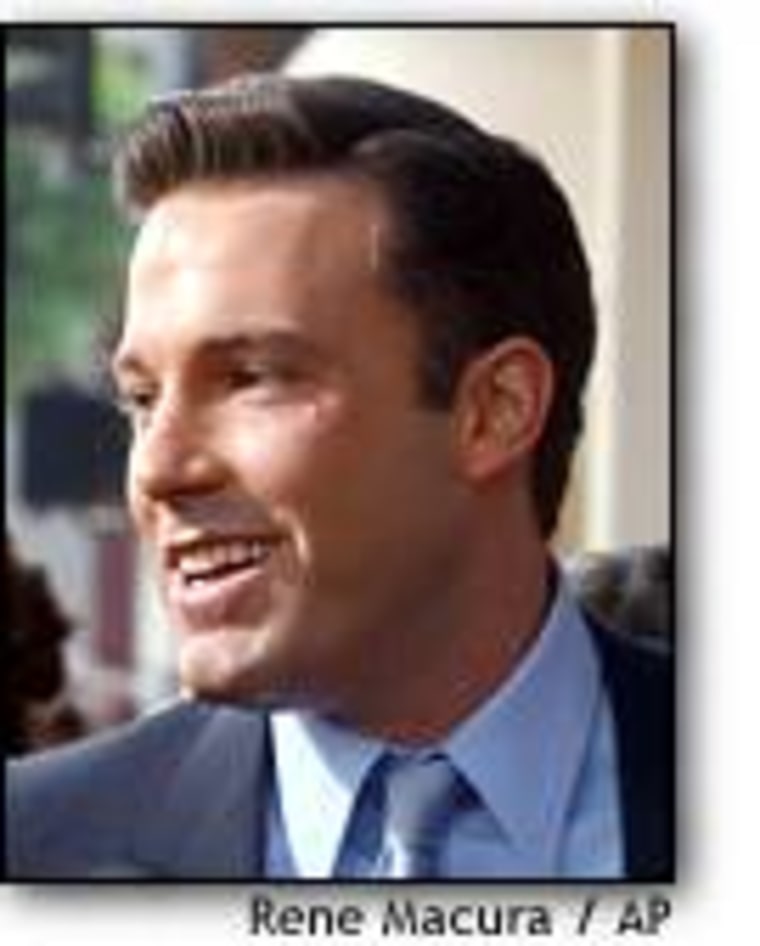 The site operator says the offending material has been removed, and negotiations are continuing with the lawyer, who didn't return The Scoop's calls for comment.
Meanwhile, Affleck will face the press today when he promotes his and Matt Damon's pet project, HBO's "Project Greenlight" — but a spokesman denies rumors that reporters have been told that they are not allowed to ask questions about his supposed night on the town.
"We expect journalists to ask about 'Project Greenlight,' since that is what they're there to talk about," Affleck's rep tells the Scoop, "but implying that there were threats made is C-R-A-P — crap."
Got milk?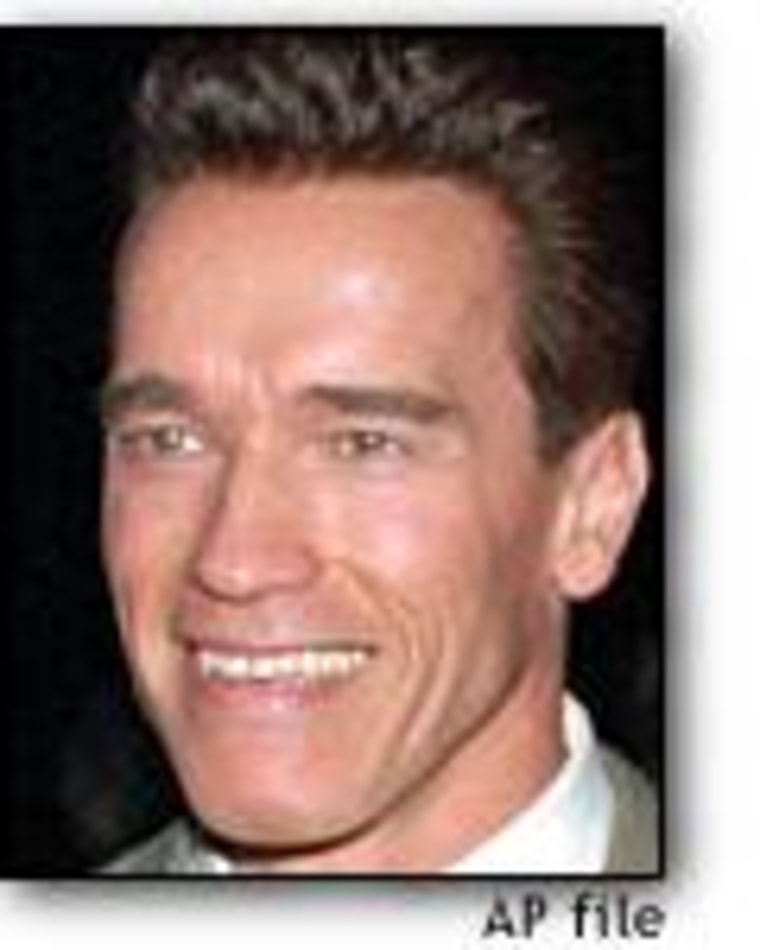 Arnold Schwarzenegger wants to distance himself from some comments he made blasting . . . milk.
The governor-wannabe's lawyers are demanding that People for the Ethical Treatment of Animals remove from its MilkSucks.com Web site a comment uttered by the action star: "Milk is for babies."
Schwarzenegger's people are saying that that line was said in a movie, so it's ridiculous to attribute it to him, says a source close to the situation. Sure it was a movie, PETA is countering; it was "Pumping Iron" — a documentary, and the only "character" Schwarzenegger was playing was himself.
"That quote has been up for a long time," says the insider, "and we suspect that they're just trying to get it removed now because he doesn't want to upset the dairy industry. It's utterly ridiculous, so to speak."
Schwarzenegger's rep scoffs at that theory, saying they've objected to the unauthorized use of his quote since before the recall.
Notes from all over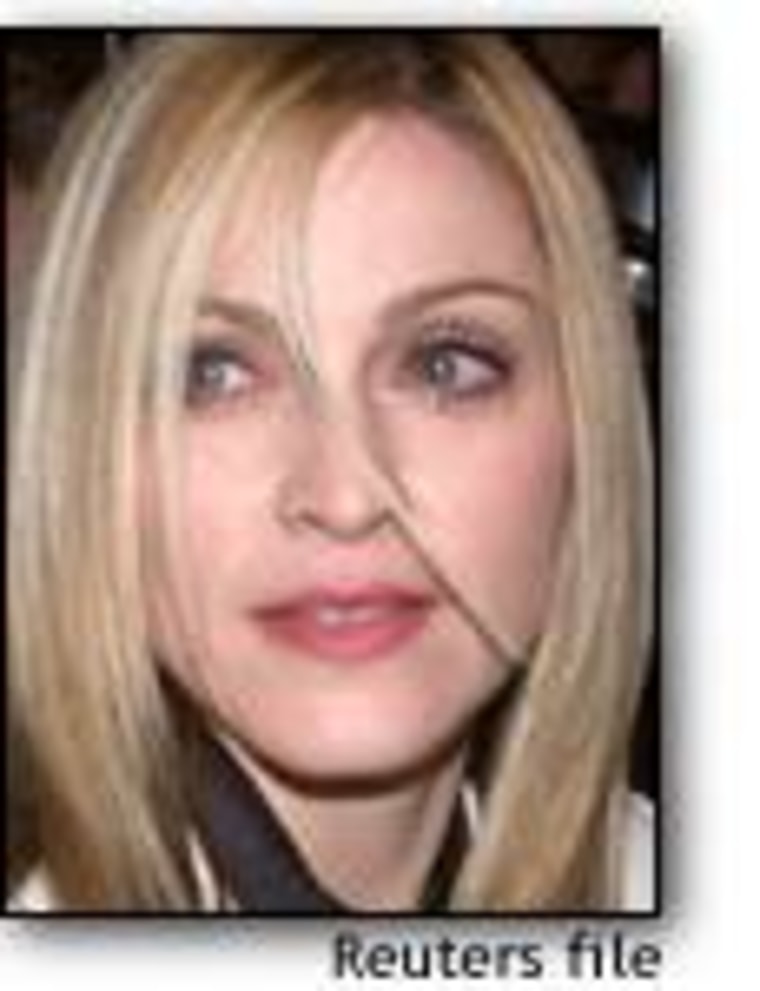 An obsessed German fan was arrested outside Madonna's house, according to the London Sun, and is being held in the hospital under the U.K.'s Mental Health Act. . . . . Less than 48 hours after Arnold Schwarzenegger announced to Jay Leno his plans to run for office, nearly 100 "Arnold for Governor" items - T-shirts, bumper stickers — were for sale on eBay. . . .
The Scoop has been deluged with irate emails from "Jersey Girl" supporters after we reported on negative buzz surrounding the upcoming flick. The film is to be released next year and stars that fun couple from "Gigli," J. Lo and Ben Affleck. "Let's not forget that 'Gigli' is awful not because of the actors, but because of the horrible script, cinematography and editing," said one of the less-obscene emails. "Wait until you get some credible insight into 'Jersey Girl' before you even dare link it to 'Gigli.'"
Jeannette Walls Delivers the Scoop appears Monday through Thursday in MSNBC Entertainment.