If Jack and Rebecca Pearson are your idea of relationship goals, a Baltimore-based wedding photographer has an idea for you.
A "This Is Us"-inspired wedding!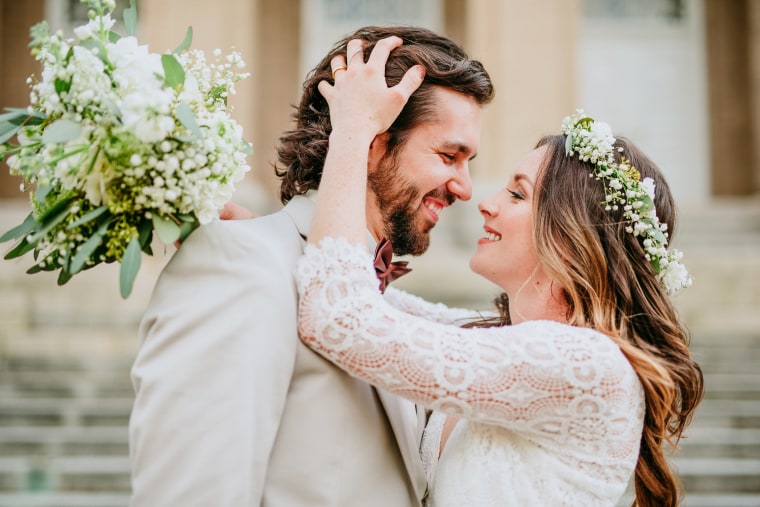 Photographer Karen Rainier says she's "obsessed" with the hit NBC show starring Milo Ventimiglia and Mandy Moore, so she styled a stunning wedding photo shoot inspired by the Pearsons' big day.
"I had been looking outside my own industry for inspiration. I was getting tired of the same colors, the same styles," Rainier told TODAY. "I knew I wanted to do a shoot based on pop culture."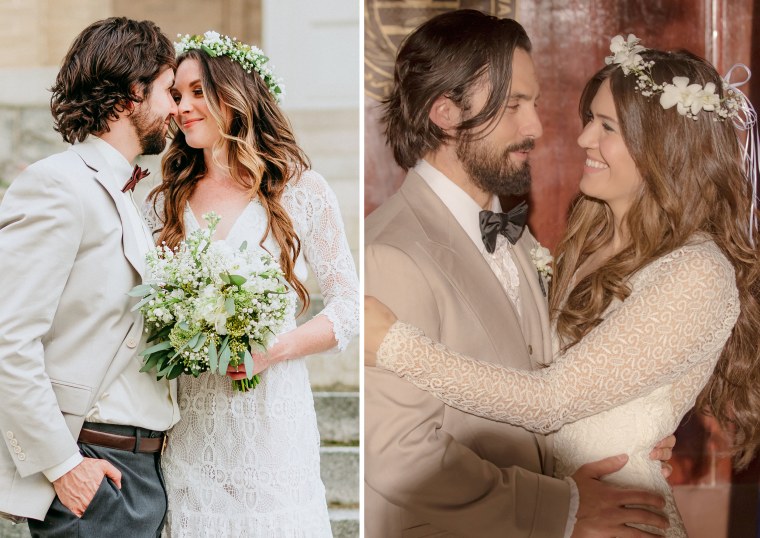 The self-proclaimed "TV junkie" said she got excited when she saw flashbacks of Jack and Rebecca's bohemian wedding day on the Season 1 episode "I Call Marriage."
"I was like, oh my gosh, that's so cool! It's retro but I could update it and make it very 'now," she explained. "That style is having a revival, that 'big '70s hair, the clothes."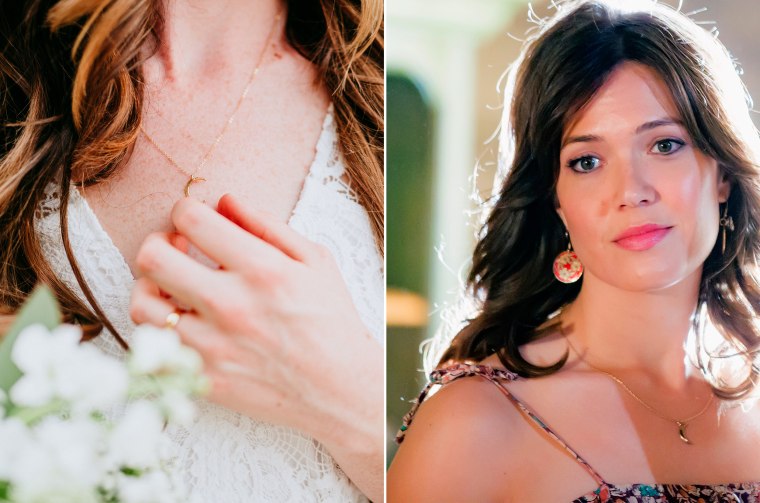 The only problem, says Rainier, was finding two gorgeous people who looked like Jack and Rebecca.
"I was thinking, 'How am I going to do this?' It's not that easy to come across people who look like Milo Ventimiglia and Mandy Moore," she said, laughing.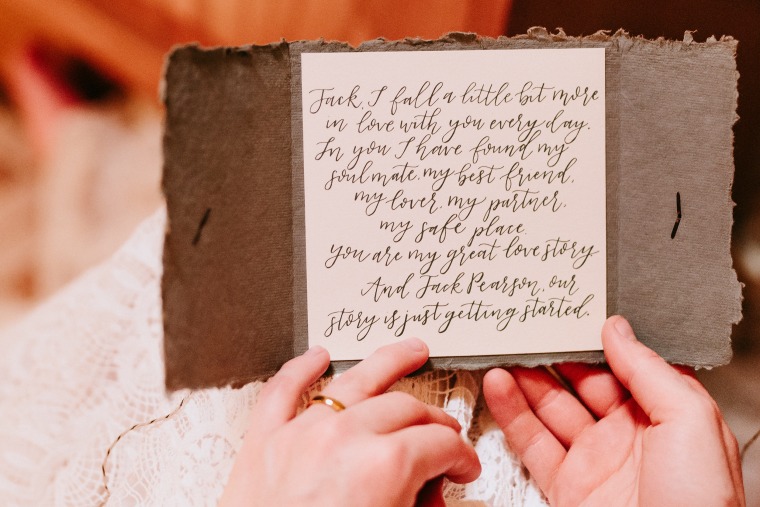 That's when a photographer friend helped her connect with a real-life married couple named Peter and Emily DiSalvo, who helped bring the Pearsons' special story to life.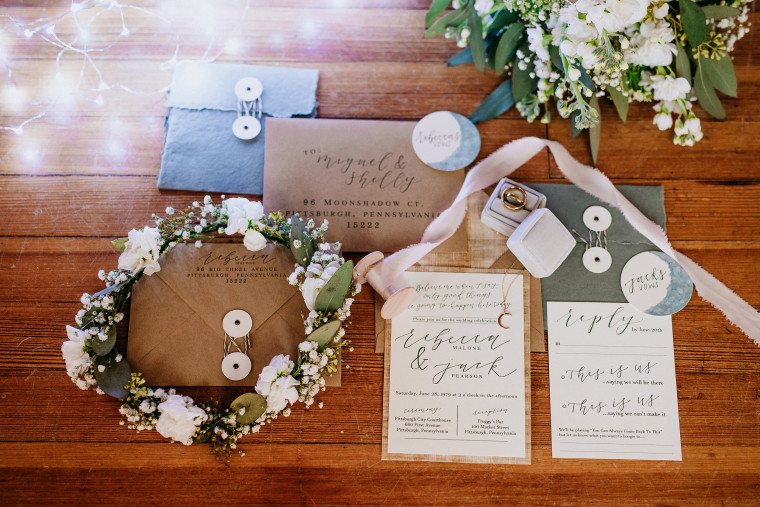 "Jack and Rebecca's love story is just so romantic," said Rainier. "It just hits home for people because it feels so real. There's highs and lows. They go through stuff, but they stick together. They're a team."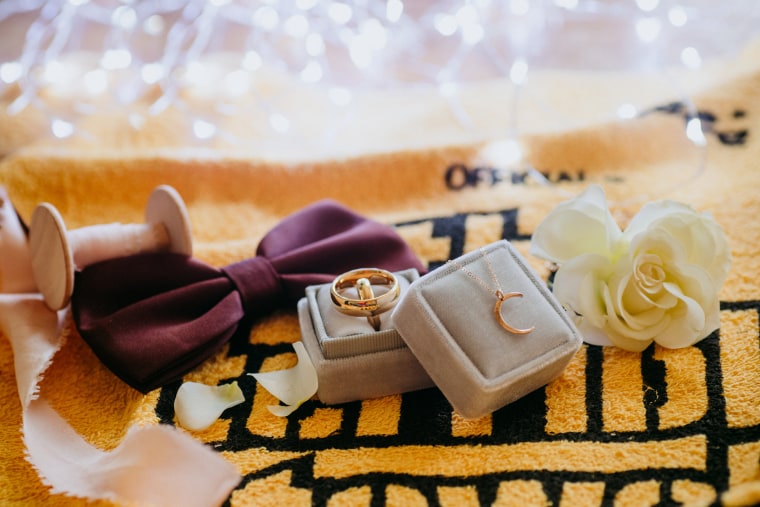 RELATED: How to give a wedding speech: 7 lessons we've learned from Hollywood
Rainier said styling the shoot was a chance to "spread my creative wings," and to collaborate with vendors she knew would nail the details — everything from the bride's moon-shaped necklace to custom vows inspired by the scene when Jack and Rebecca pledge their love to each other — with champagne! — in a bath tub.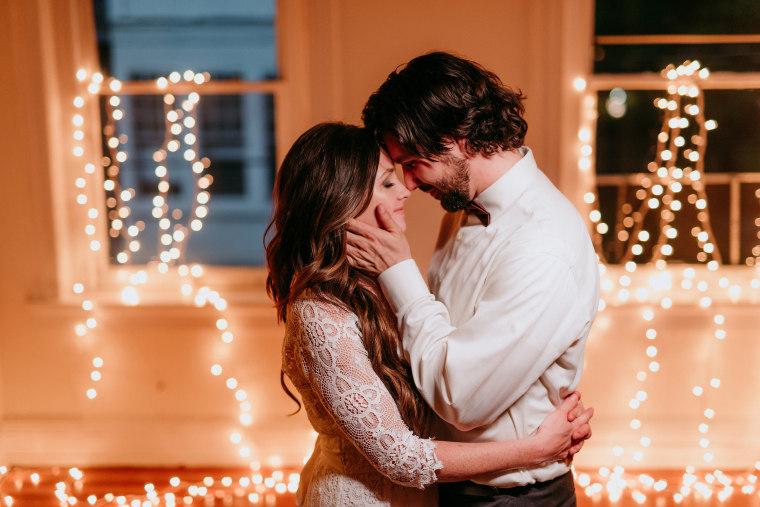 "It's a fun way to show my personality, what I like to shoot — to show my clients what their pictures could look like and give them a taste of what I'm interested in as well," she said.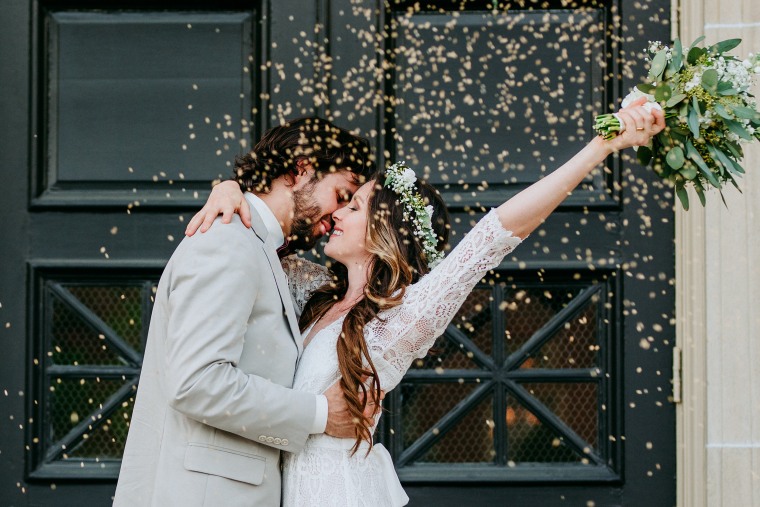 The response has been "super exciting," said Rainier, who says she looks forward to more "pop culture-infused" shoots.
"I know people — and couples — are sometimes super fans of TV shows and movies and I would love to style shoots for them," said Rainier.
For more of Rainier's work, check out her website and Instagram account.