After months of anticipation, NBC will ease on down the road to Oz for its third annual holiday musical, "The Wiz Live!" The three-hour television production is a modernized retelling of the beloved 1975 Broadway musical that garnered seven Tony Awards and spawned a feature film starring Diana Ross and Michael Jackson.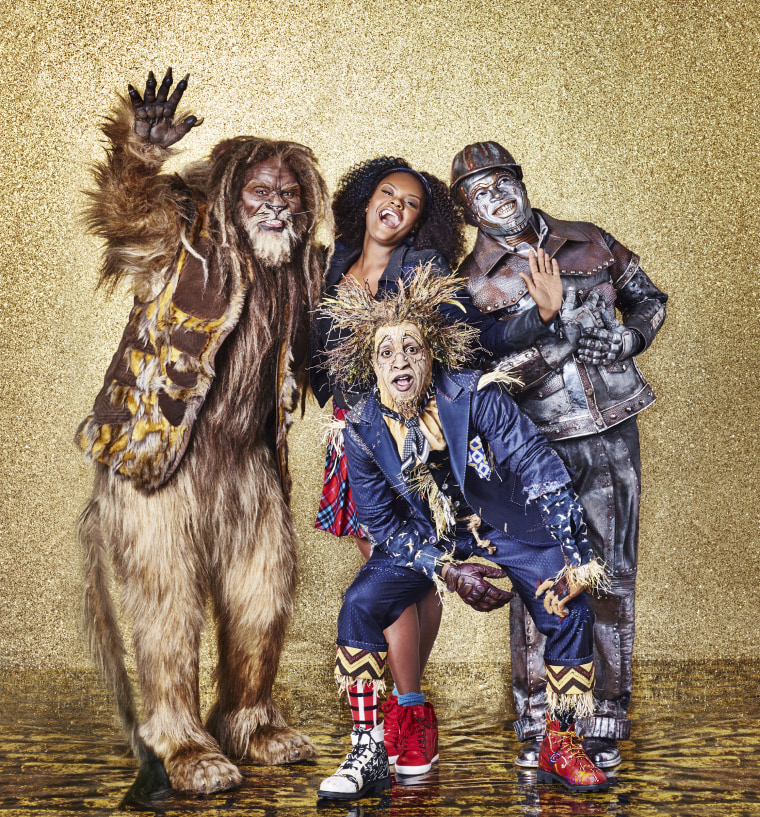 An award-winning creative team, Cirque du Soleil and a diverse cast that includes Queen Latifah (the Wiz), Mary J. Blige (Evillene), David Alan Grier (Cowardly Lion), Ne-Yo (Tin Man), Elijah Kelley (Scarecrow), Amber Riley (Good Witch of the North), Stephanie Mills (Auntie Em), Uzo Aduba (Glinda the Good), Common (Gatekeeper) and Shanice Williams (Dorothy) will add a new spin unlike anything you've ever seen to the "super soul" musical.
RELATED: NBC announces 'The Wiz' as its next live musical special
Before you tune in Dec. 3, here are 10 tidbits we learned about "The Wiz Live!" on our recent visit to the Grumman Studios in Bethpage, New York.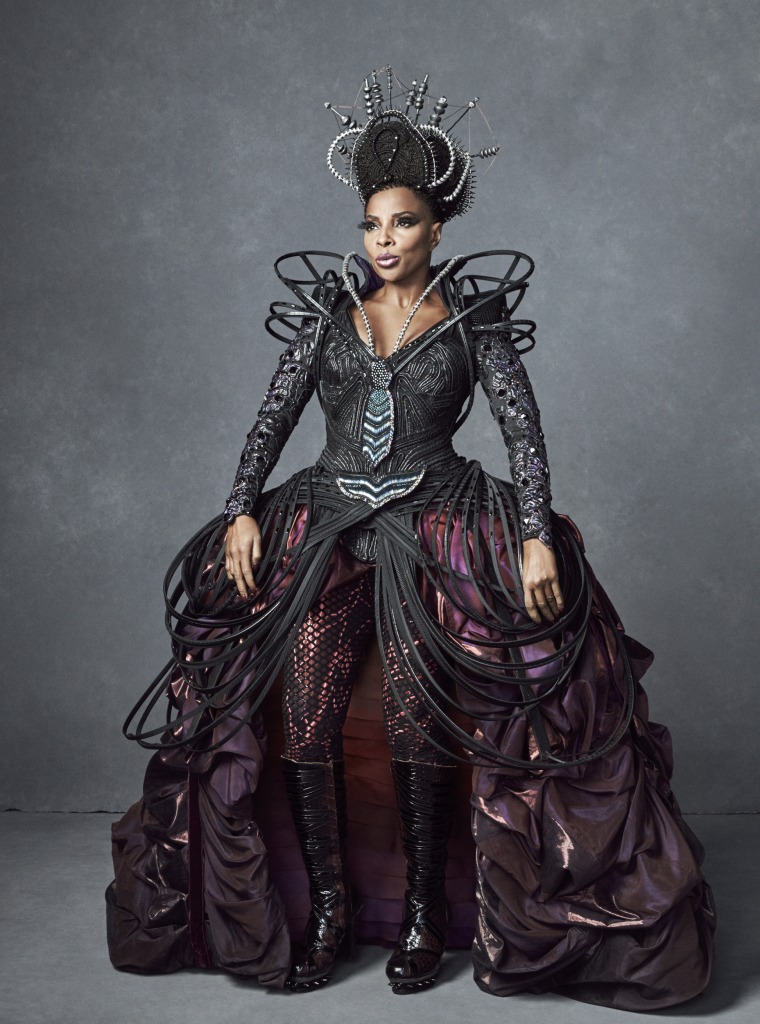 1. "The Wiz Live!" features a brand-new song.
"There was a point in the show where the four characters [Dorothy, Cowardly Lion, Tin Man and Scarecrow]) needed to be brought together with a song," said music producer Harvey Mason Jr. And we didn't have that in the show." Ne-Yo and Elijah Kelley collaborated on what would become that new addition, "We Got It."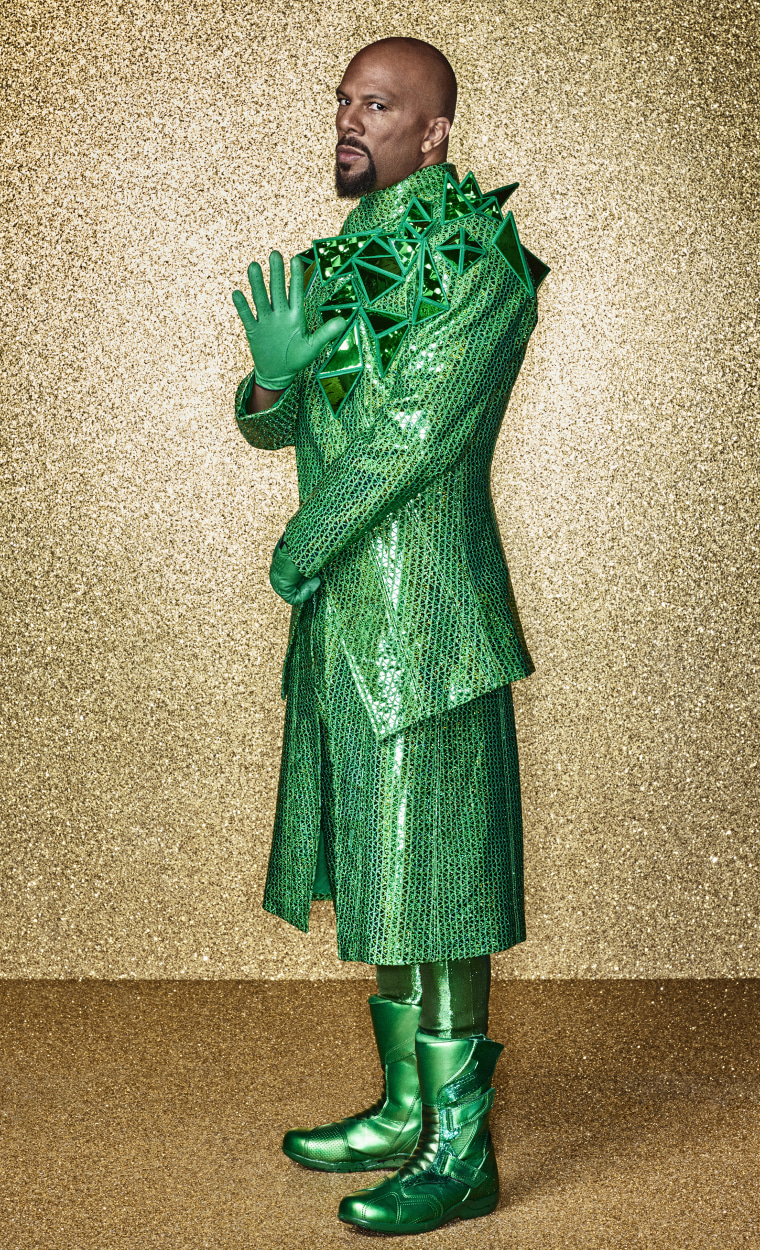 2. A rescue dog (and his brother) played Toto.
Everyone needs an understudy — including the Cairn terrier cast as Toto. The lead canine is a 10-year-old named Scooter, a rescue dog that was located by the Chicago-based company Cairn Rescue USA. The pups were handled by trainer Bill Berloni. In between takes, Scooter would rest in his very own temperature-controlled trailer.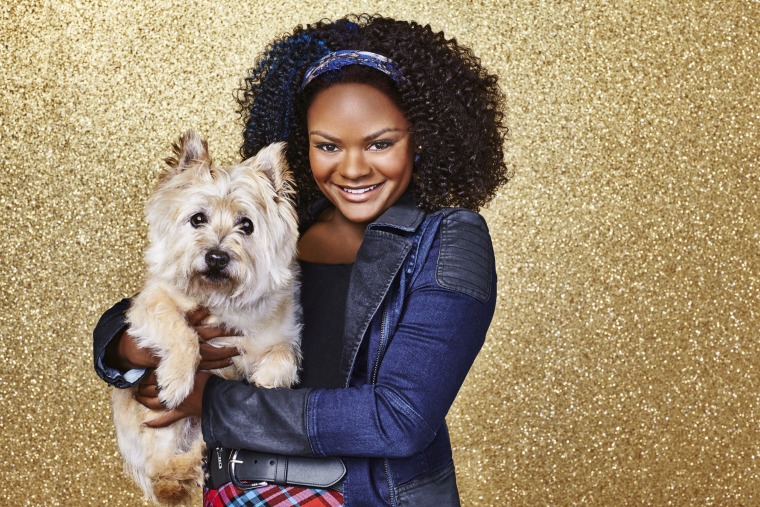 3. The musical was Shanice Williams' very first audition.
After attending the American Musical and Dramatic Academy in Los Angeles for two semesters, Williams moved back home to New Jersey to search for a school closer to home. "This was my first real audition," She said. "I auditioned the day after I stepped off the airplane. Getting the part of Dorothy showed me that dreams come true and nothing is impossible."
4. Street-dance moves (including the Nae Nae!) were incorporated into the show.
"We are touching on every street dance that's out there," said choreographer Fatima Robinson. "We're hitting the Quan and we're hitting the Nae Nae. I love the new world of discovering dance, where you can go to YouTube and find the latest dance step."
RELATED: Summer's cutest dance craze: Kids of all ages are perfecting their 'Nae Nae'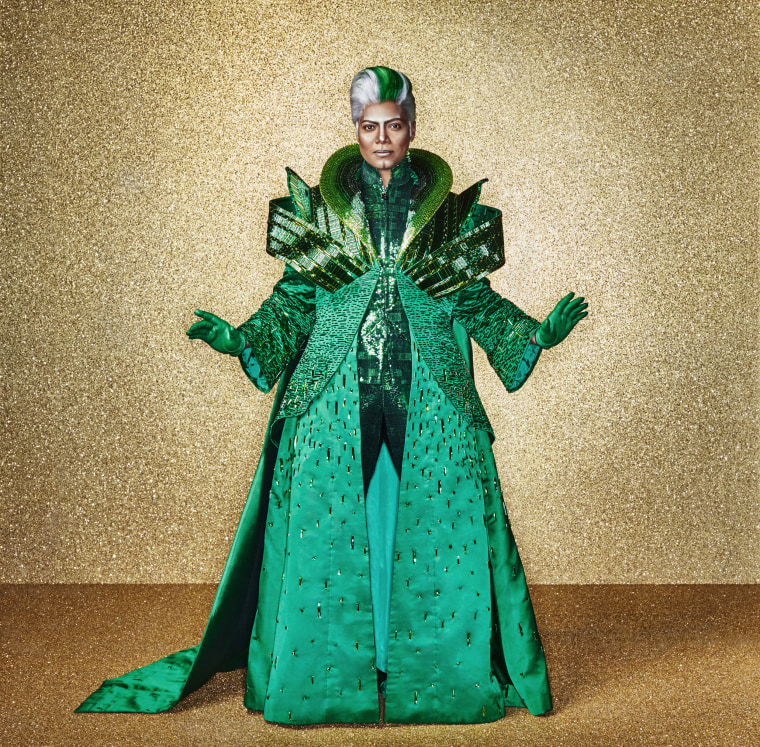 5. The Wiz was cast as a woman for a special reason.
Traditionally, the title role has been played by a man. Andre De Shields portrayed the Wiz in the 1975 Broadway production, Richard Pryor performed the role in the 1978 feature film, and Frank Morgan tackled the part in the 1939 film "Wizard of Oz."
"I wasn't thinking about gender," said director Kenny Leon. " I thought the Wiz can be anything, anyone and the first name out of my mouth was Queen Latifah. There was no other name. "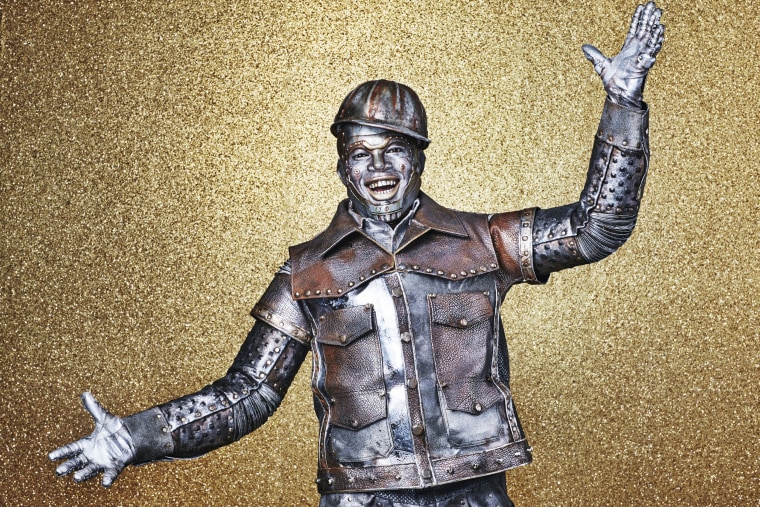 6. Ne-Yo is nervous!
The chart-topping R&B artist has appeared on TV series such as "CSI: NY" and "90210," but he is still jittery about performing in "The Wiz Live!" "'Brand New Day' is one of the longest and most difficult routines I've ever had to perform," he said. "There is a lot of choreography and you have to be in the right place at the right time. The idea of it gives me a little anxiety."
7. Every actor had to do push-ups during rehearsals.
"If anyone was 30 seconds or one minute late for rehearsals, everyone had to do 10 push-ups," said Leon. "It builds a sense of unity and everyone was late at least once, so you could come into rehearsals one day and see Queen Latifah on the floor doing push-ups."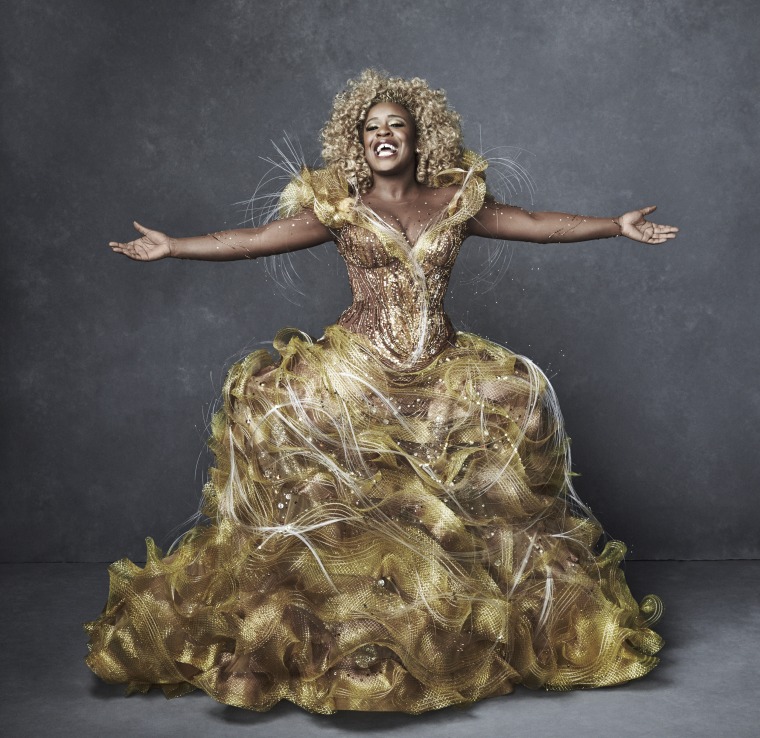 8. "The Wiz Live!" was always going to be based on the Broadway production — not the film.
"From day one we were very clear that we wanted to do the show and not the movie," said executive producer Craig Zadan. Because it started with the show; the purity of it was the show and we wanted to start with the original vision."
9. Queen Latifah thinks Ne-Yo is the perfect Tin Man.
"It's exciting to see 'The Wiz' imagined for this day, this time and this generation," said Latifah. "Ne-Yo is my Tin Man. His body, the way he moves, the way he sings. He's this generation's Tin Man."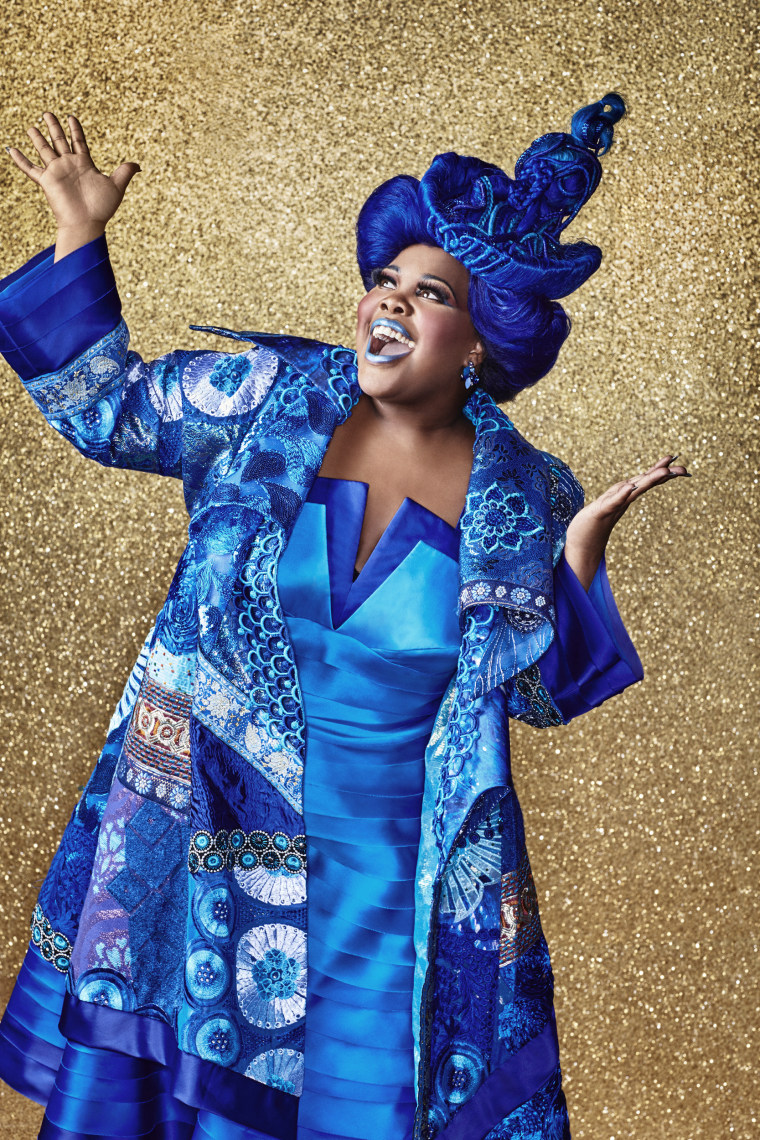 10. Munchkin Land will take viewers on a journey across the globe.
"I thought, 'What if in her imaginings, Dorothy travels to Asia and Europe?" said set designer Derek McLane. "And I thought, 'What if Munchkin Land looked like Asia? And what if the corn fields looked like terraced Asian rice fields except they've got corn growing out of them.'"
"The Wiz Live!" airs on NBC Dec. 3 at 8 p.m. ET.