To go from city slickers to a group of country music stars for Halloween, the TODAY anchors needed some help. And at least one rhinestone-studded dress.
TODAY went behind the scenes to see how Matt Lauer, Savannah Guthrie, Al Roker, Carson Daly, Kathie Lee Gifford, Hoda Kotb and Megyn Kelly transformed into country music icons on Tuesday.
Matt returned to his feminine roots on Halloween a year after dressing as '90s-era Jerry Seinfeld by becoming Dolly Parton, complete with big hair, rhinestones and high heels.
Dolly herself helped him with the transformation, including teaching him some of that "hillbilly swag."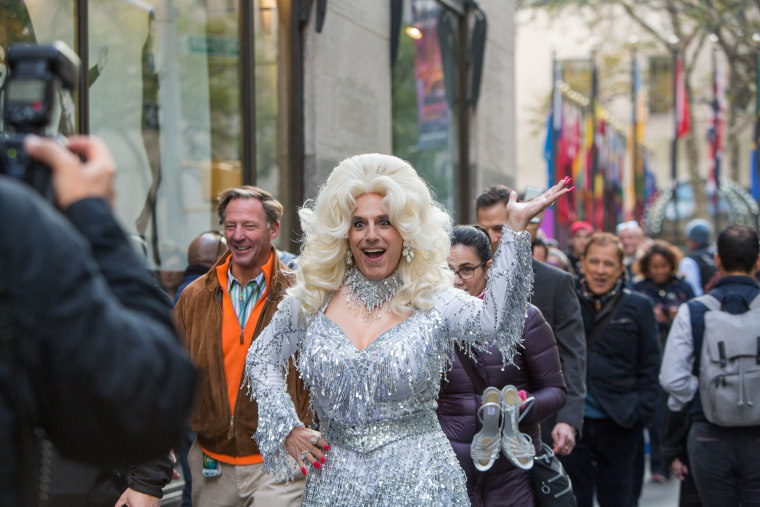 Savannah put on a full beard and leisure suit to became Dolly's famous duet partner and fellow Country Music Hall of Famer, Kenny Rogers.
They were joined by all the anchors and some famous guests as they sang Kenny and Dolly's No. 1 hit "Islands in the Stream."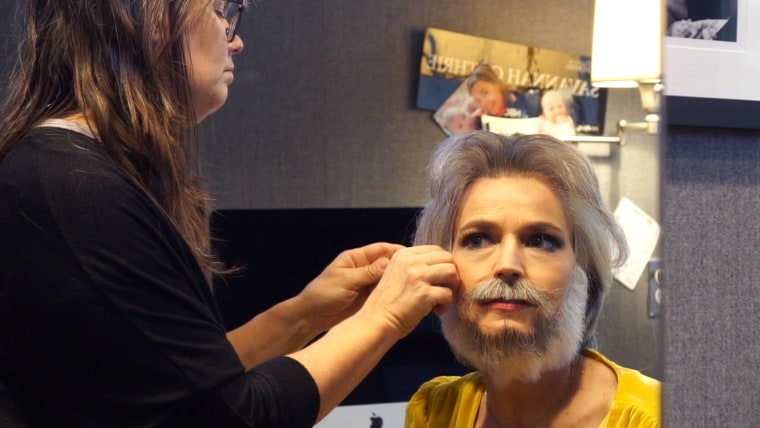 Al became a country music legend whose career began even before Dolly and Kenny got started, 84-year-old icon Willie Nelson.
Al donned Willie's famous bandana and braids and picked up a guitar to become the Red Headed Stranger himself.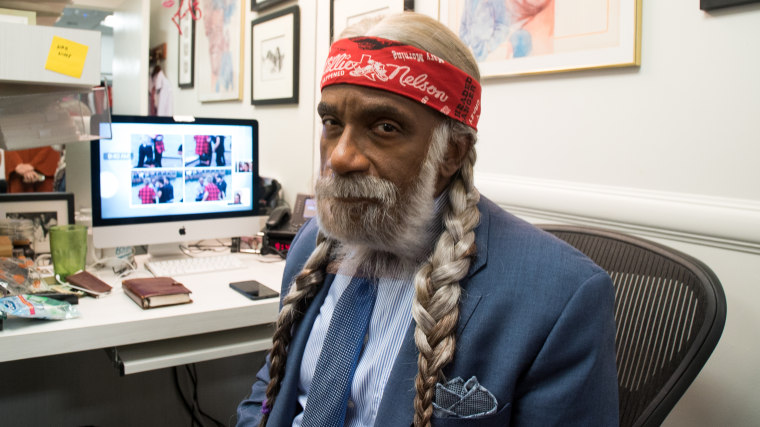 Hoda Kotb became a star familiar to fans of NBC's hit "The Voice" as she dressed up as Blake Shelton.
The country singer was also there in the flesh, joining Hoda for the chorus of his hit "Honey Bee" and later performing for fans on Rockefeller Plaza as part of the Halloween celebration.
Megyn Kelly opted for an iconic look as Shania Twain, straight out of the video for her 1997 hit "Man! I Feel Like a Woman."
Twain also showed up in person to join Kelly on stage at Rockefeller Plaza in a leopard outfit she also made famous in that video.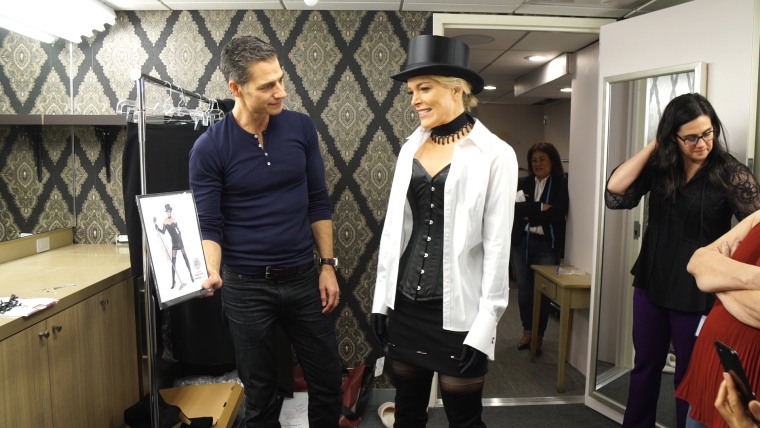 This is Kelly's first time as part of a TODAY-style Halloween after joining the show earlier this year.
"Every shred of my dignity is gone,'' Kelly joked. "So I feel like I'm home."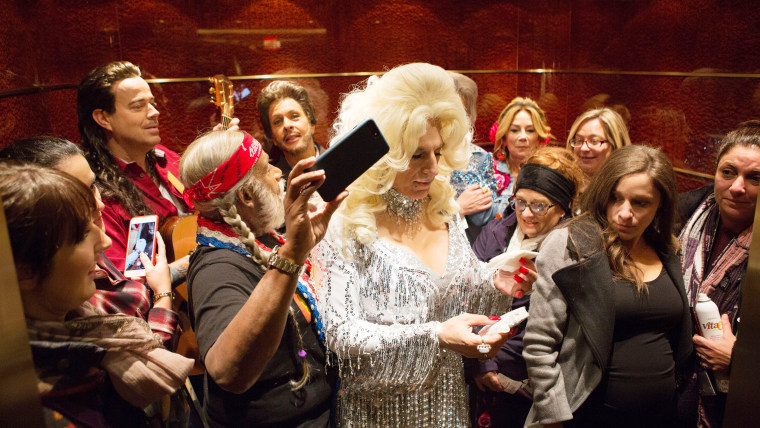 Carson Daly broke out the flowing mullet wig to become Billy Ray Cyrus and belt out his hit "Achy Breaky Heart," where he was joined by Cyrus himself (sans mullet) to re-create some 1992 magic.
Kathie Lee Gifford topped it off by making it a family affair dressed as Cyrus's daughter, pop and country sensation Miley Cyrus, for a rendition of "Party in the U.S.A."
Happy Halloween!
Follow TODAY.com writer Scott Stump on Twitter.