Now that you've had approximately two weeks to process what happened to Becca Kufrin on the season finale of "The Bachelor," are you prepared to see her as the new Bachelorette?
The 27-year-old publicist from Minnesota began filming the upcoming season of "The Bachelorette" on Thursday. We're sure it wasn't easy for her to move on with her life after Arie Luyendyk Jr. broke off their engagement and renewed his romance with Lauren Burnham, but it helps that TV producers were eager to introduce her to a number of eligible (and presumably handsome) men.
Host Chris Harrison shared a glimpse of Kufrin at the Bachelorette mansion. He's right ... she is stunning!
"Bachelorette" creator Mike Fleiss posted a few more behind-the-scenes pics.
Kufrin got a head start as the new Bachelorette on the recent "After the Final Rose" special, when she met a few of her suitors. It's never too early to start thinking about the first rose ceremony.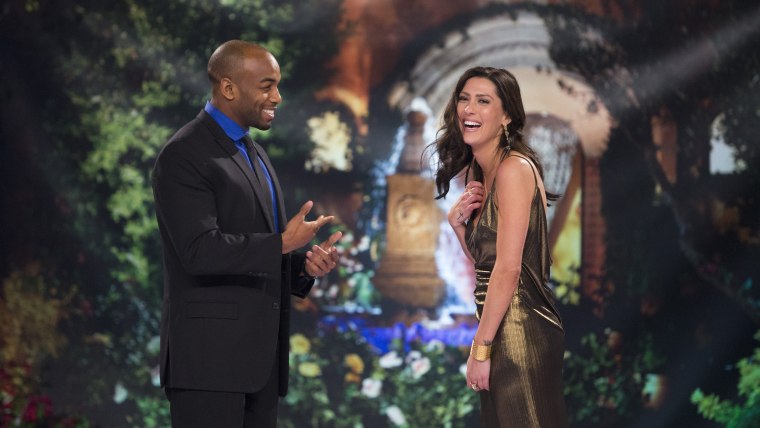 During an appearance on Ellen DeGeneres' daytime talk show this week, Kufrin dished on the kind of guy she's looking for.
"Physical traits, I don't really have a type. I'm all over the board. Personality-wise, I want somebody that's honest and loyal ... obviously," she said to laughs from the studio audience.
"Let's not aim too high," DeGeneres joked. (Sorry, Arie, but you're not going to live down the breakup for a while.)
Hopefully, Kufrin finds that honest and loyal someone on "The Bachelorette." Her season will premiere May 28 on ABC.
Follow Shane Lou on Twitter.