It wasn't always a love fest between old friends Beanie Feldstein and Adam Levine.
The "Lady Bird" star, who appears in Maroon 5's new "Girls Like You" video, has known Levine since she was a little girl, thanks, in part, to the fact that her late brother, Jordan Feldstein, was Maroon 5's longtime manager.
But as she tells it, she and the singer, 39, once hit a rough patch early on.
The Broadway actress, 24, took to Instagram with a behind-the-scenes snap from the set of "Girls Like You," but click or swipe right, and you'll see an older pic of her as a youngster recoiling — hilariously! — from the rocker's kiss.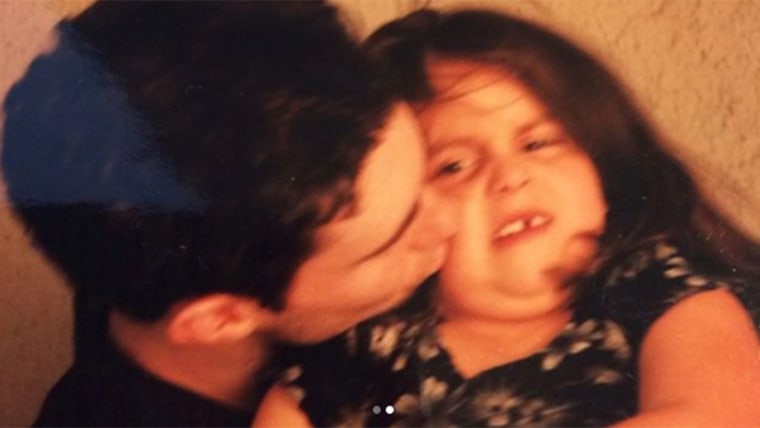 "When I was five years old, Adam dedicated a song to me at one of the band's first gigs and I stood up on my chair and yelled, 'I HATE YOU! STOP EMBARRASSING ME!' and ran out of the room," Feldstein wrote in the caption.
"Almost twenty years later, he invited me to be a part of something very, very special and I decided not to run out of the room. Love you, @adamlevine. #girlslikeyou," she added.
Feldstein's cameo in the video comes five months after her brother Jordan's death. The talent manager passed away last December at age 40 as a result of a blood clot that originated in his leg.
But Feldstein's special bond with the "Voice" coach actually goes back a generation.
Her mom, Sharon Feldstein, and Levine's mom, Patsy Noah, have been friends since they were teenagers. (Sharon Feldstein is also mom to Hollywood funnyman Jonah Hill, 34.)
"Our kids grew up together, almost like brothers and sisters," Noah recently told People.
And while they clearly raised their own children with lots of love, Sharon Feldstein and Patsy Noah have also opened their hearts to other kids around the country. Together with Alicia Keys' mom, Terria Joseph, they co-founded the charity YourMomCares, a group of celebrity moms who use their resources and visibility to help children in need.