Barbra Streisand said she's fighting the battle of the bulge, and she's blaming Donald Trump for it.
The 74-year-old singing legend, who has been outspoken in her dislike for the 45th president, noted on Twitter that she's taken to stress-eating in response to Trump's rocky first months in office.
Over the weekend, Trump posted several claims on Twitter accusing the Obama administration of tapping his phones at Trump Tower during the election.
The Obama camp dismissed the accusations, the White House called for a congressional inquiry — and Streisand headed for her pantry, she joked.
"The Way We Were" singer, who gave a speech at a post-inaugural women's march in Los Angeles in January, has made it clear she's no fan of Trump's policies.
On March 2, she wrote an op-ed in the Huffington Post criticizing the moves he's made in his first 40 days in office, including the immigration crackdown.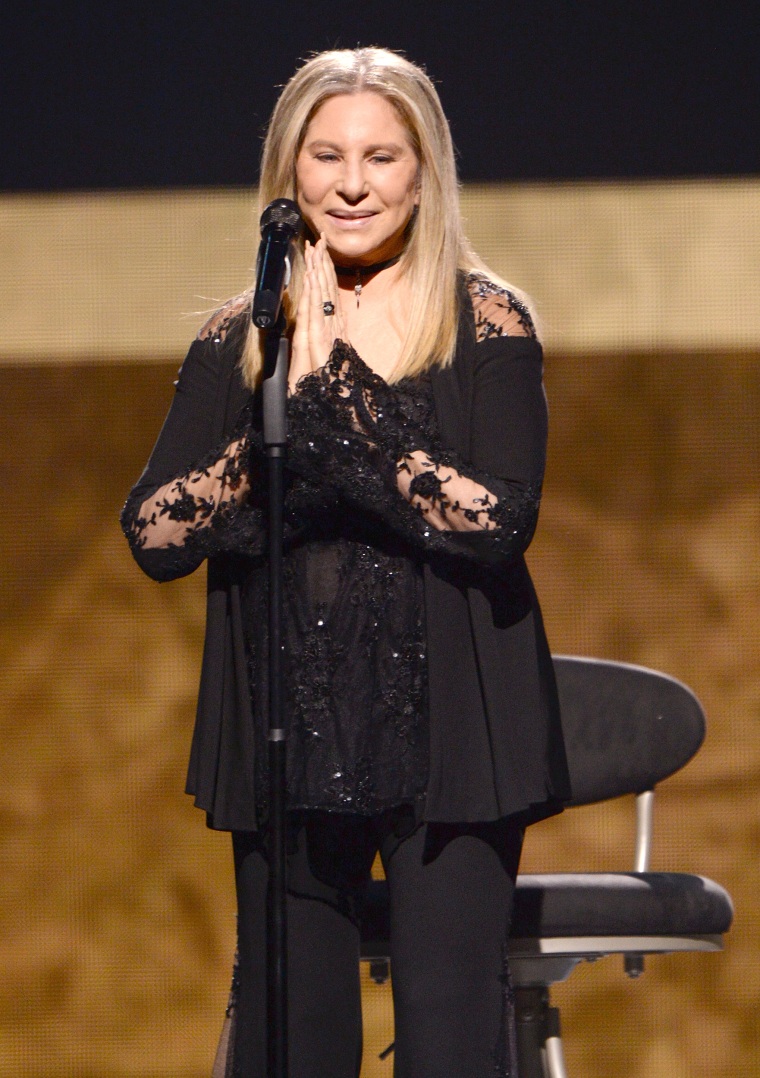 "Trump has promised to 'make America great again,'" she wrote. "What makes America great is ... when we celebrate our diversity and work together to make our bonds even stronger instead of living under a more authoritarian government trying to divide us. He has failed this test already in his first 40 days."
And who can forget her call in to MSNBC on Jan. 9 to discuss Meryl Streep's Golden Globes speech ... while she was getting her teeth cleaned?
RELATED: Barbra Streisand shows off her legs on cover of W, talks first big crush
Guess if you're eating a lot of pancakes and syrup, you're going to need more trips to the dentist!
But don't worry, Barbra — you still look great to us!
Follow Randee Dawn on Twitter.