Well, hello gorgeous!
Here's how you know Carpool Karaoke is the "it" ride around town: On Thursday's "The Late, Late Show," James Corden will be riding around town with none other than Barbra Streisand!
Streisand shared the fun clip of a desperate Corden, who's stranded on the side of the road, in need of some assistance. Many folks would call AAA, some would call a pal. Others might call a cab.
Corden calls Streisand, as of course we all want to do.
"You are a lifesaver!" he says in the clip, right before we learn that Streisand, 76, is the one in the driver's seat.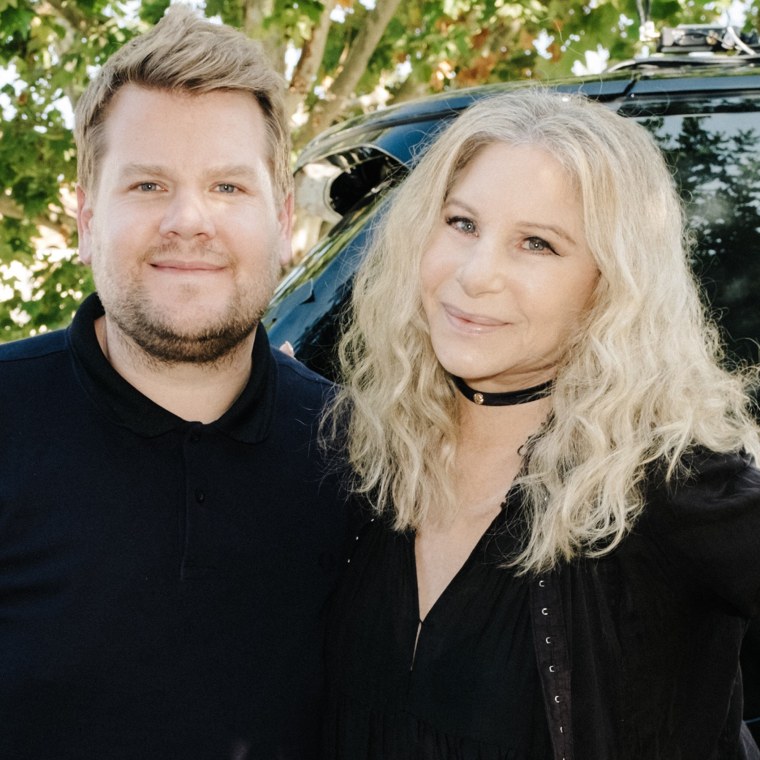 She's reluctant to turn on the radio, saying she doesn't really play music in the car (which we both find hard to believe and also somehow perfect), so pretty soon they're belting out "Don't Rain on My Parade" from Streisand's 1968 movie "Funny Girl."
So set your DVRs now: This is going to be an epic journey, almost certainly full of "Memories" and memories!