She's still got it.
Barbra Streisand appears on the cover of the latest issues of W magazine in a blouse, tie — and not much else.
In the wide-ranging interview, Streisand says society often treats strong women like herself "with suspicion" and that men used to be intimidated to ask her out.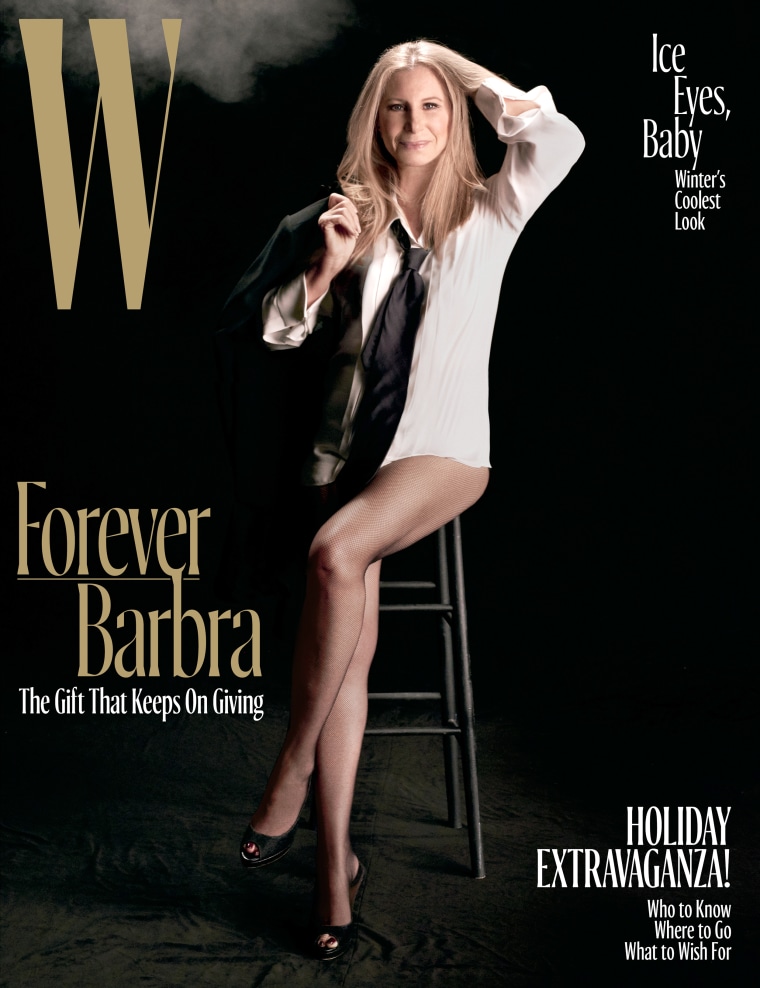 The actress and musical icon acknowledges she probably scared a lot of the men off before she settled down and married James Brolin in 1998.
RELATED: Barbra Streisand duets with Jimmy Fallon after 51-year absence from 'Tonight Show'
"There's a certain amount of intimidation and fear," she tells the magazine for the December cover story.
"Strong women are, simply, women with opinions. And they have always been treated with suspicion. Look at Hillary Clinton," she says.
Streisand said she was set up on a blind date with Brolin, who liked her candidness.
"I met him at a dinner and expected a bearded mountain-man type, and he had cut off all his hair and was clean-shaven," she said. "I asked him, 'Who screwed up your hair?' He later told me that's when he fell in love with me.
RELATED: Carrie Fisher reveals 'intense' affair with Harrison Ford during 'Star Wars'
"My fella likes to hear the truth, which is unusual."
Streisand, who graces the cover in a photo taken by Steven Meisel, is currently on a tour of sold-out stadium shows to support "Encores: Movie Partners Sing Broadway."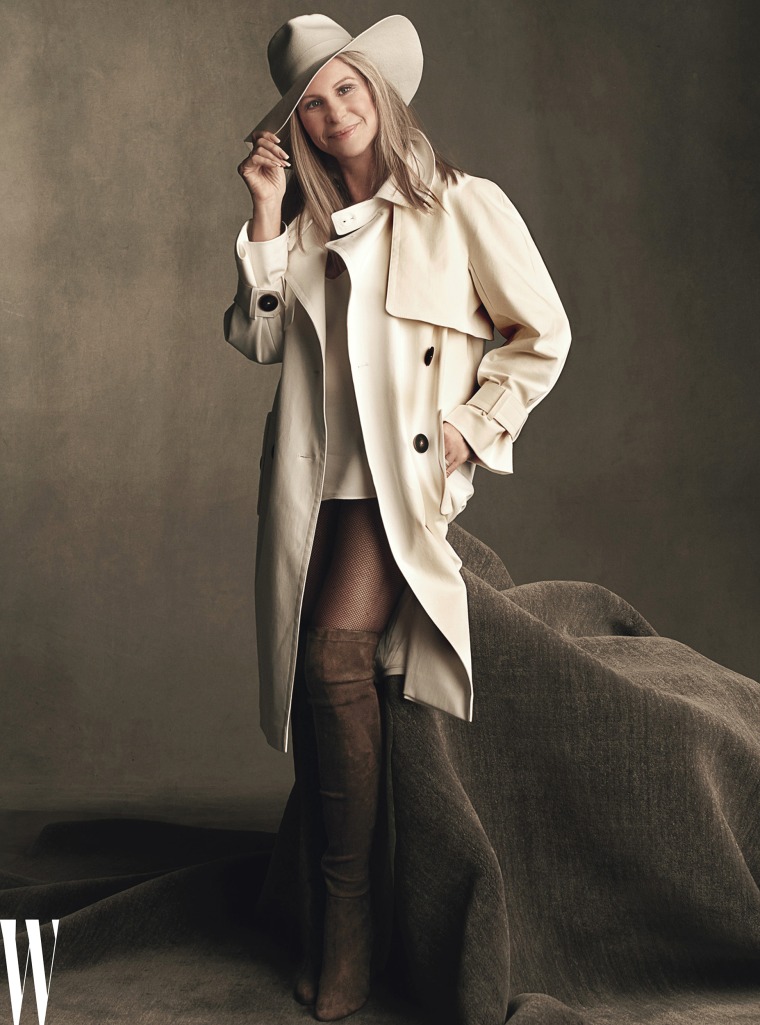 The album is her 10th to reach No. 1, putting her in a tie with Elvis Presley for the artist with the fourth most chart-toppers. (The Beatles (19), Jay Z (13) and Bruce Springsteen (11) round-out the top five.)
The multiple Oscar and Grammy winner also revealed a crush she had on another entertainment icon, the late Marlon Brando, since she was 13.
"I saw him in 'Guys and Dolls' — and that was it," she says.
Decades later, during live shows, she performed the song "I'll Know" from the musical alongside clips of Brando singing, as though they were a duet.
"I put myself in his movie!" she says. "I invited Brando to my house to see the piece, and he made me take him through my entire show. We then watched a movie together. It was wonderful: He was my idol, my biggest crush."