They wanted it that way!
No surprise that a Backstreet Boys reunion was a big audience hit; the 1990s-era boy band is just the thing to pluck on your nostalgia strings. But who knew they would get the audience on their feet and dancing like lunatics ... at the Academy of Country Music Awards?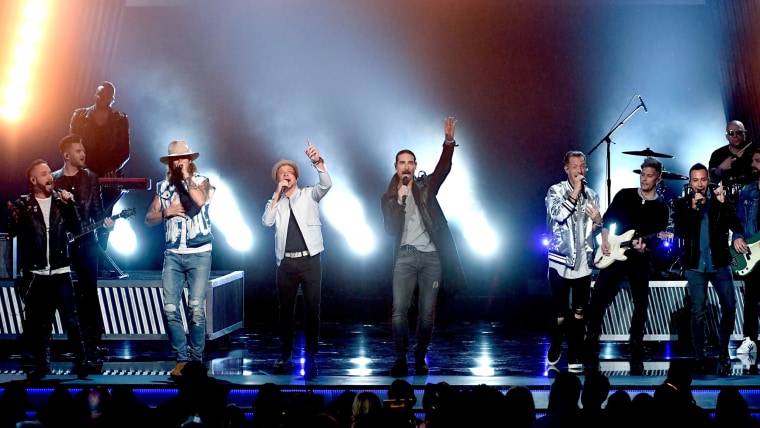 RELATED: Backstreet Boys announce 'Larger Than Life' Vegas residency show
The Boys (Nick Carter, Kevin Richardson, AJ McLean, Brian Littrell and Howie Dorough) have been having a bit of a renaissance recently, and are featured on Florida Georgia Line's new single "God, Your Mama and Me."
So the duo and the band got together on the ACM Awards stage Sunday to perform, and it was electric, particularly after they segued into "Everybody (Backstreet's Back)," the tune that helped launch the Boys into the big leagues in 1997.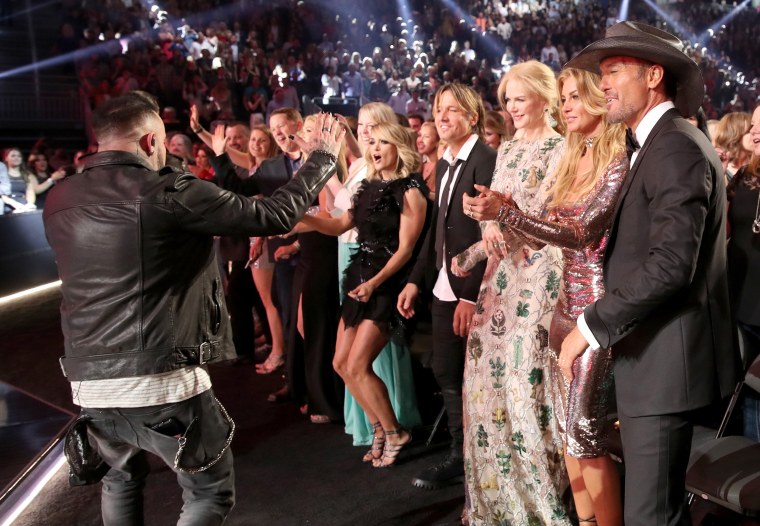 What we maybe didn't expect was to see all of the country music superstars up front go bonkers — including Tim McGraw, who got to hug one of the boys; Nicole Kidman (on hand with husband Keith Urban) and Carrie Underwood!
RELATED: James Corden brings back boy bands with epic Backstreet Boys performance
Never underestimate the power of great pop music and synchronized dance moves!
Follow Randee Dawn on Twitter.