Erik Estrada doesn't patrol California highways in tight shorts and feathered hair as a police officer on television any more, but that doesn't mean he is no longer a cop.
The actor from "CHiPs" fame was sworn in as a reserve police officer in tiny St. Anthony, Idaho, on July 2, with a focus on protecting children from online predators.
Estrada became a pop culture icon during the "CHiPs" heyday from 1977 to 1983, and now works as a spokesperson for the Safe Surfin' Foundation. The organization looks to educate parents, teachers, clergy, and children about internet safety while working to track down online predators.
"Education is the best protection, especially on the internet,'' Estrada told the Idaho State Journal after the ceremony. "Certainly don't ever go meet someone you've been chatting with. They're not who they are. If they send a picture, that isn't them."
RELATED: TODAY's 2013 throwback Halloween extravaganza
Estrada was sworn in as a reserve officer in the town of 3,500 by Mayor Neils Thueson after reaching out to the administration in the small town months earlier about the Safe Surfin' Foundation.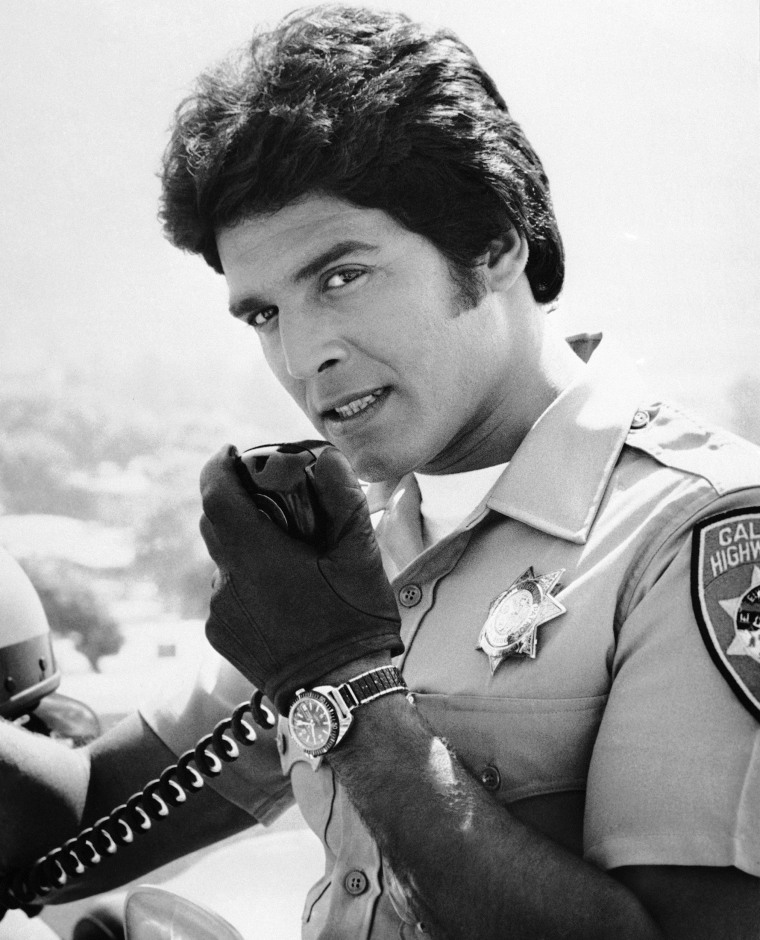 Ironically, St. Anthony Police Chief Terry Harris initially thought he was the target of an online hoax when he received the email from Estrada, according to the Idaho State Journal.
RELATED: Erik Estrada patrols with Indiana police
Estrada grew up wanting to be a police officer but instead decided to play one on TV. The character has stuck with him over the years, as he reprised his role as California Highway Patrol motorcycle officer Frank "Ponch" Poncherello on TODAY's throwback Halloween special in 2013.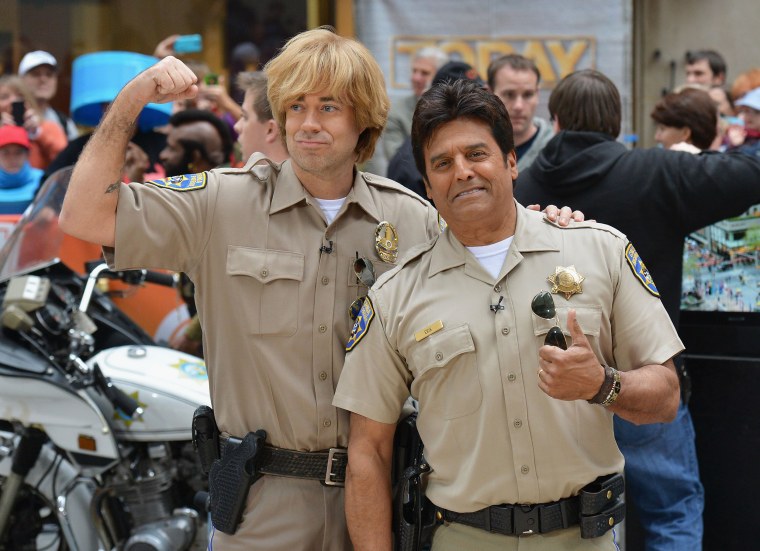 This isn't the first real police department the "CHiPs" star has joined, as he was made a full-time deputy sheriff in Bedford County, Virginia, in 2009 by Sheriff Mike Brown, who is the director of the Safe Surfin' Foundation.
In 2008, Estrada also worked as a reserve police officer in Muncie, Indiana, patrolling on the midnight shift three days a week.
Follow TODAY.com writer Scott Stump on Twitter.