The stars of "Back to the Future" had a warm reunion over the weekend without their future selves causing any damage to the space-time continuum.
Michael J. Fox (Marty McFly), Lea Thompson (Lorraine Baines-McFly), Tom Wilson (Biff Tannen) and Christopher Lloyd (Dr. Emmett "Doc" Brown) were together for the first time since the film's 30th anniversary in 2015 when they met up at a fan convention in Boston on Friday.
They each posted a picture of the four of them together on Instagram to savor the moment as they reminisced about the iconic hit from 1985.
"Four old friends get back from the future,'' Thompson wrote.
"This was special,'' Lloyd wrote.
"Back in 2018, even Biff made it,'' Fox added.
"Wow. This just happened,'' Wilson wrote.
The one notable absence was actor Crispin Glover, who played Marty's father, George McFly.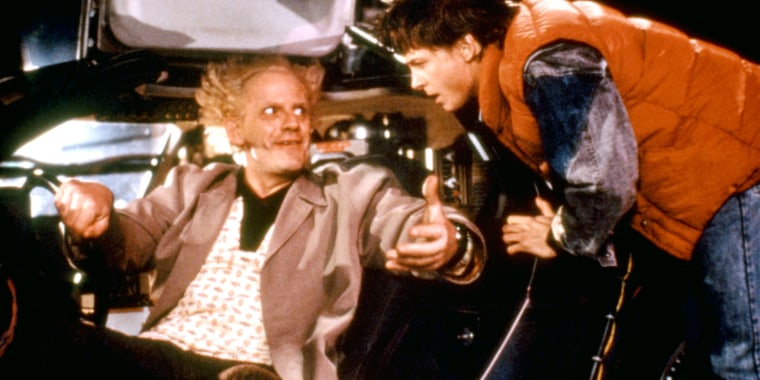 The actors met with fans, many of whom wore puffy orange vests like Marty's from the movie, signing autographs and taking pictures.
"Back to the Future" is one of the few 1980s hits that hasn't been rebooted for current audiences, leading to questions about a possible fourth installment in the franchise.
The chances of that happening appear to be like guessing when lightning will strike the clock tower again.
"Basically, I think America is saying, 'Come on, they've wrecked every other franchise with bad sequels, why not this one?'" Wilson told MovieWeb. "C'mon, we would watch it until it sucks."
Follow TODAY.com writer Scott Stump on Twitter.