Andi Dorfman may be a bachelorette once again, but in a new interview, the former star of the reality dating show "The Bachelor" says she's still heartbroken over her split from fiancé Josh Murray.
In a sit-down special on Sunday night with "Bachelor" host Chris Harrison, Dorfman opened up about her breakup, calling it the "biggest failure of my life so far."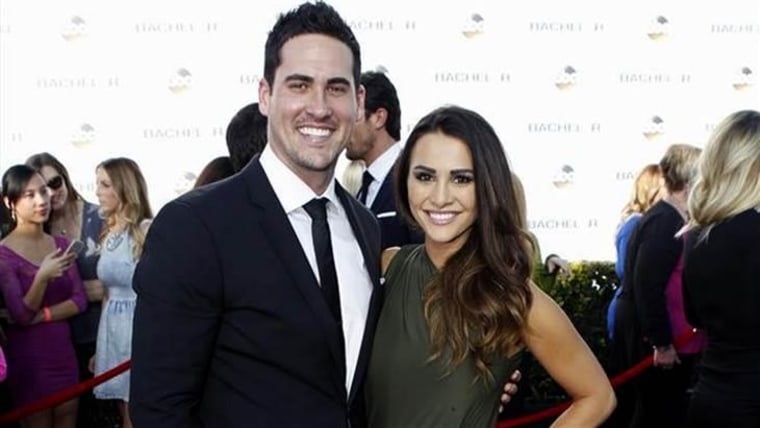 Explaining that the couple had been "struggling for a while," she said it was no accident that she and Murray announced they were calling off their engagement in January just one day after appearing together on the red carpet for this season's premiere of "The Bachelor."
"You know, we went to the live premiere and I think hearing people ask about wedding dates and seeing the other happy couples and people planning weddings, we had to ask ourselves why we're not planning a date and people who were engaged after us have a date," she said. "That was very eye-opening."
Though she was "100 percent sure" Murray was the one when she chose him, she revealed they had since been dealing with serious issues.
"We were both very aware of the fact that we just didn't better each other," she told Harrison. "I didn't feel supported and empowered and I don't think I gave him the support and empowerment that he needed. When you have two very passionate, very strong personalities in one house and nobody can back down and nobody is the calming force for one another, it's a lot of tension in one house."
The split left her heartbroken not only over the end of her relationship, but for their fans, as well. "I feel like I disappointed people," she said. "It breaks my heart to know people rooted for us and it didn't work out."
Though she doesn't anticipate they'll get back together, Dorfman maintains their love was the real deal while it lasted, and leaves the door open for a friendship down the line.
"I've never loved anybody like that in my life," she said. "I've never ever experienced love like that. I'll always always have a love for him. That was my first true love without a doubt. And my first heartbreak."
And despite the pain, she has no regrets over the experience.
"Even though it's hard and I sit here and cry, I am truly grateful," she said. "My life changed forever and I just feel grateful to be a part of everything."