The surprising "Bachelorette" twist revealed Monday night — that season 11 of the popular dating show would begin with two bachelorettes instead of one — had many fans of the show excited for Kaitlyn Bristowe and Britt Nilsson. Neither woman got a ring from Chris Soules, but each now has a second chance to find love via a reality TV show.
But not everybody's cheering the change in plans.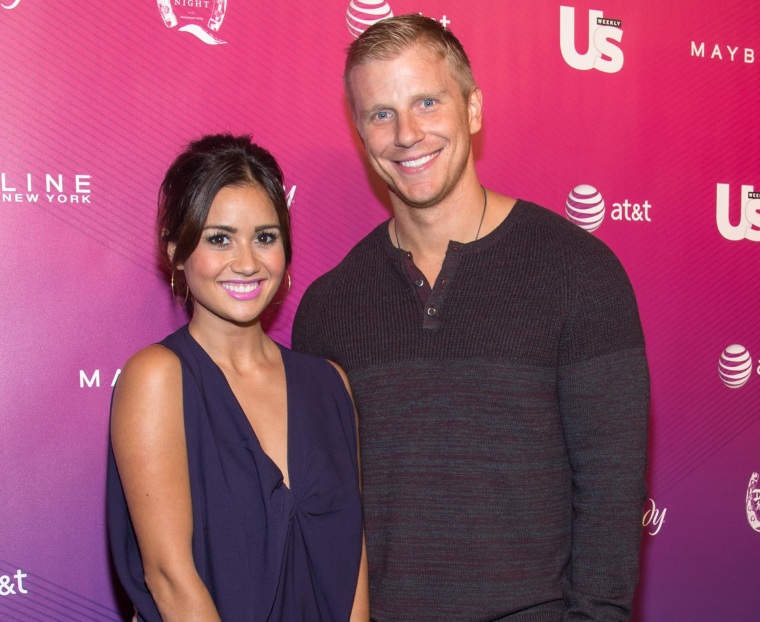 Sean Lowe, who found his bride Catherine on "The Bachelor" in season 17, wrote on his personal blog Tuesday that the idea was "downright degrading" and a "trainwreck."
"No one likes the idea," he added. "Catherine thinks it's disgusting."
Lowe noted that he's usually very supportive of the show and glad that the producers chose women wisely for him. "The producers selected girls for my season whom they thought were well suited for me ... There's no way they can stack the decks with good possibilities for such two different women."
He's not alone; other former participants (including his wife Catherine) tweeted out their dismay on Tuesday:
Still, this isn't the first time there's been a doubling up in the franchise. In 2004, the sixth season of "The Bachelor" gave the choice over to the ladies, where 25 women got to choose between Jay Overbye and Byron Velvick.
"I've always said the people who put on 'The Bachelor' and 'The Bachelorette' believe in true love," wrote Lowe. "They're able to produce crazy dramatic episodes all while genuinely hoping the bachelor/ette finds love. This latest development just doesn't support that 'finding true love' part."