While "Frozen" has inspired countless YouTube tributes, this might be the cutest one yet.
A baby goat named Peppa Lass sported a platinum blond braid and a turquoise tulle dress in a new video posted to YouTube on Thursday.
Not everyone can pull off the Queen Elsa of Arendelle look with such aplomb, but Peppa wears the blond wig gracefully.
Peppa sweetly bleats a few times, expressing what we imagine might be her own rendition of the Disney movie's hit song "Let It Go."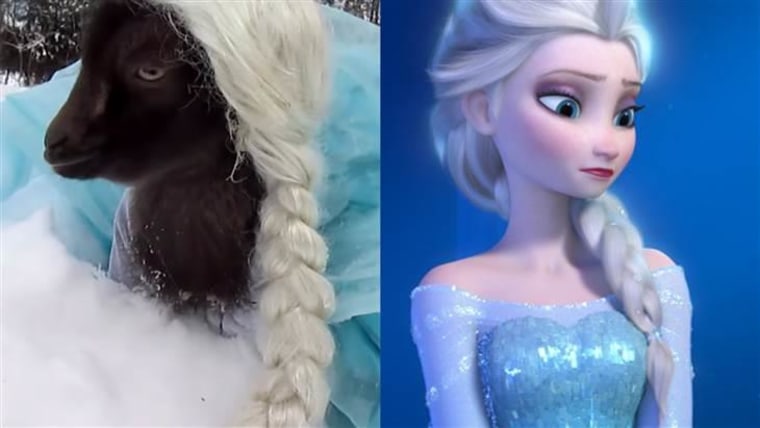 Who wore it better?
This article was originally published Mar. 6, 2015 at 1:56 p.m. ET.