Aziz Ansari is a comedian and actor. He is a also a guy. But one thing he seems to know more about than some members of his gender is how to text a woman.
Or rather, how not to text one.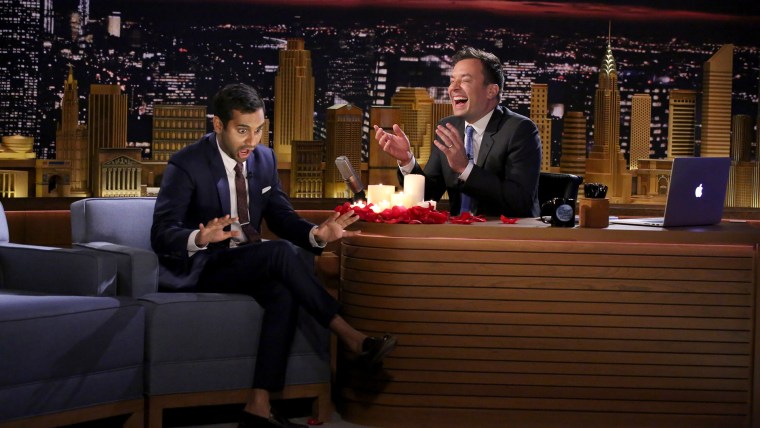 He joined Jimmy Fallon on "The Tonight Show" Monday night to promote his new book, "Modern Romance," and they discussed the terrible text messages that men have sent to the women they're wooing in great philosophical detail.
Well, no. Actually they read those texts aloud and laughed their heads off.
One of our favorite exchanges?
Woman: "I had such a blast tonight! Hope I didn't talk too much."
Man's reply: "It was a horror to meet you! HORROR. HORROR!!!" followed up shortly by "H O N O R. AN HONOR."
Well, at least he cleared that up.
Check out the video for more hilarious misfires, auto-corrects and just plain bad alcohol-fueled texting.