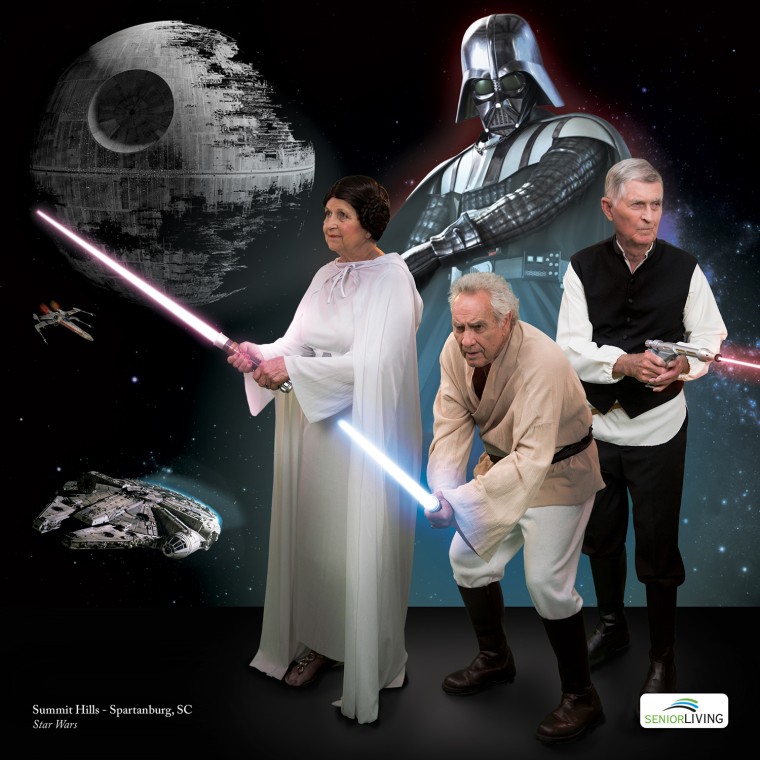 A group of seniors from living communities across five states are showing that they're never too old to have a light saber duel with Darth Vader, bust ghosts with their proton packs, or go for a bike ride with E.T.

Inspired by a calendar made by a senior living community in Essen, Germany, earlier this year, residents from among the nine Senior Living Communities locations in South Carolina, North Carolina, Indiana, Georgia and Florida decided to make their own calendar recreating iconic movies and television shows. The 18-month calendar features seniors shown in scenes or movie posters from "Star Wars," "E.T.," "The Wizard of Oz," "Charlie's Angels," "Ghostbusters" and more.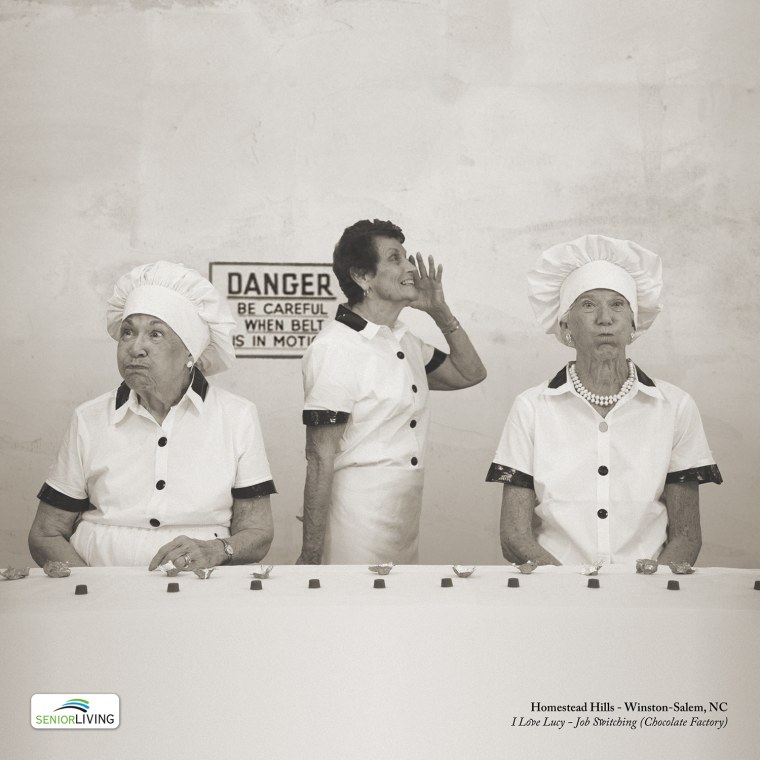 "Our seniors saw the calendar from Germany and thought it was such a great idea that they wanted to do it,'' Senior Living Communities vice president of creative services Andrew Ketchum told TODAY.com. "They had such a good time doing it, and we're thrilled that so many people are enjoying it."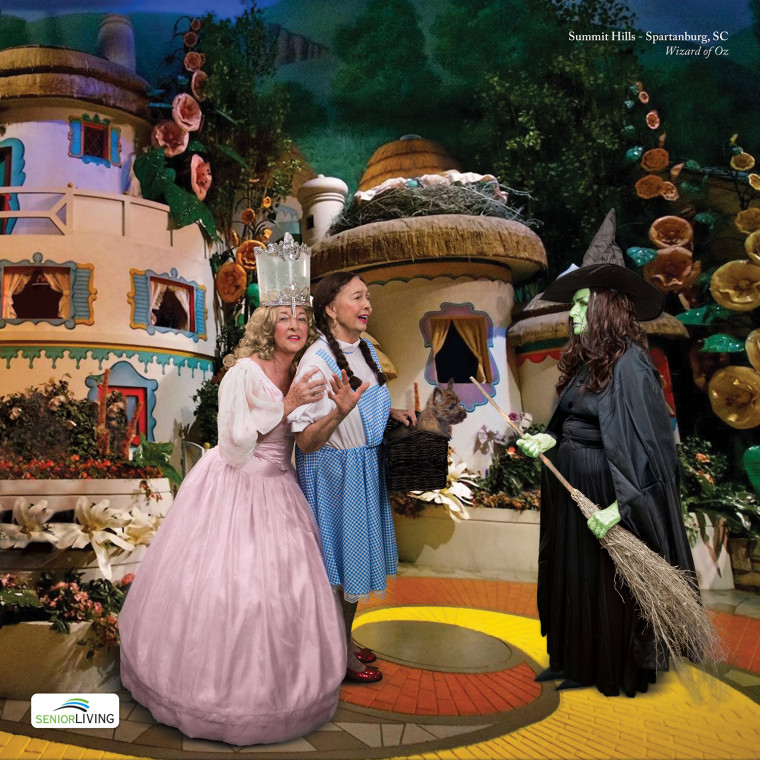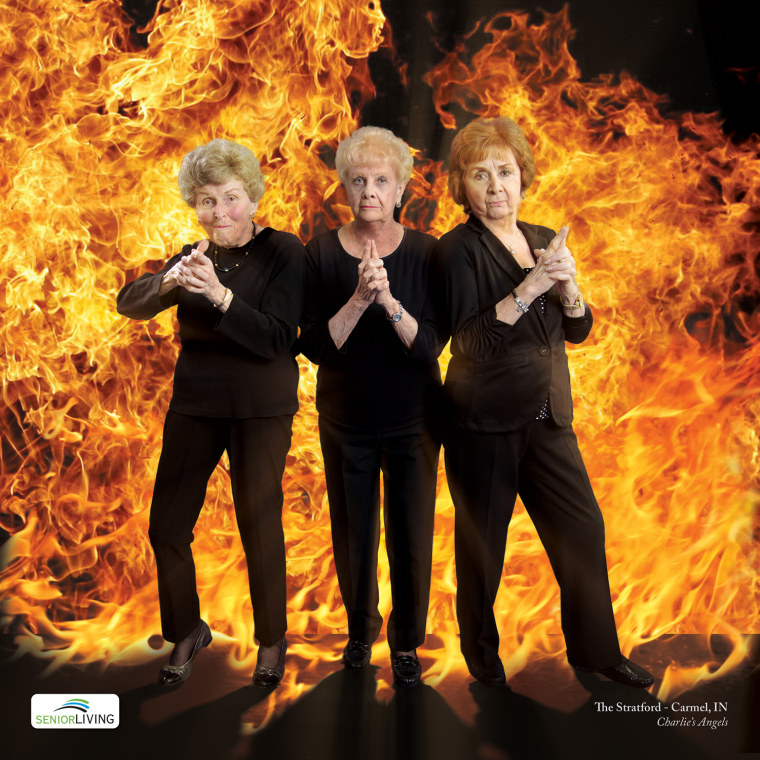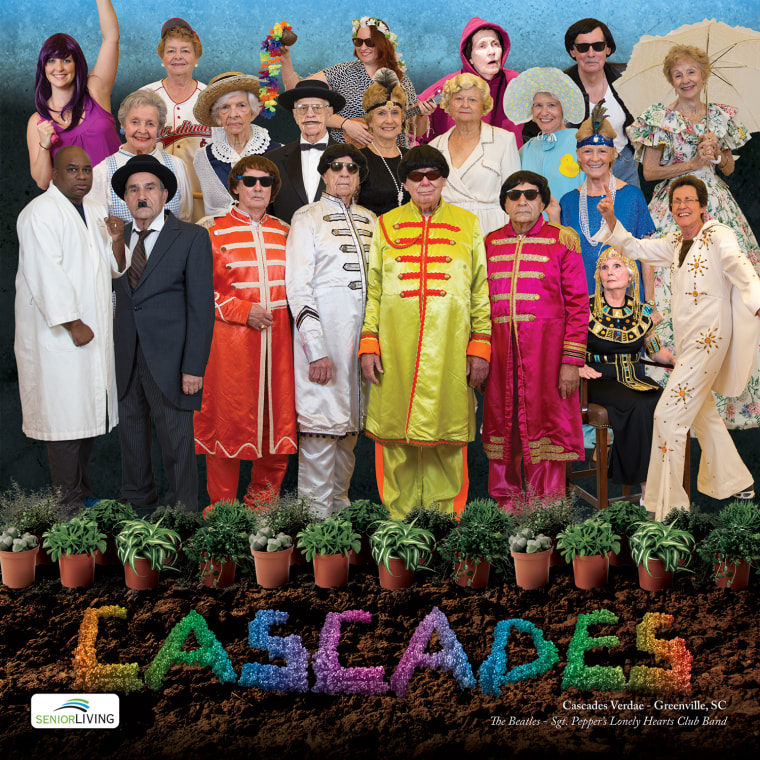 Each of the nine communities produced two photos for the 18-picture spread using a green screen and Photoshop for the calendar, which runs from August 2014 to January 2016. Proceeds from the calendar go to a local charity chosen by each community. 

Follow TODAY.com writer Scott Stump on Twitter and Google+.