All eyes were on Beyoncé as she finally arrived at the 2023 Grammys on Sunday, Feb. 5, for what would prove to be a historic evening for the singer and the awards show in general.
Minutes after arriving, the singer went on to become the artist with the most Grammy awards in history, unseating the previously record holder, conductor Georg Solti.
While the "Renaissance" musician led the nomination list with nine nods, she missed a few of her wins early in the night due to reason any Los Angeles native is familiar with: traffic.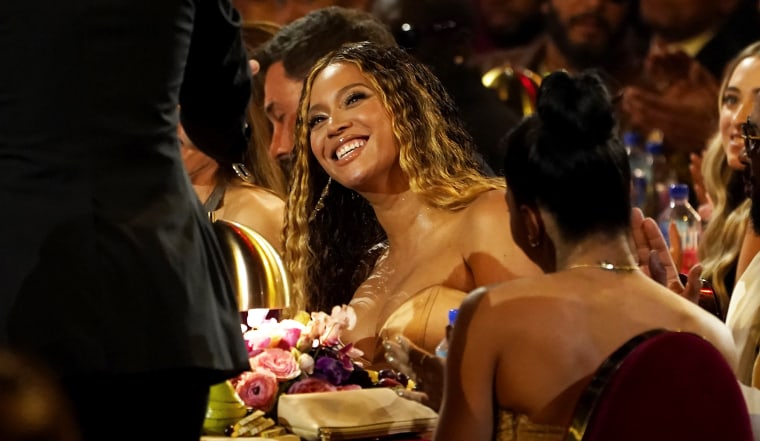 When Beyoncé's name was announced as the winner of best R&B song for "Cuff It," Nile Rodgers, who co-wrote the track, took the stage to accept the award along with The-Dream.
The two explained that the "Break My Soul" singer was stuck in traffic but was making her way to the ceremony.
People were wondering where she was, including Lizzo, who jumped out of her seat at the mention of Beyoncé.
Beyoncé's absence became a point of conversation online.
The superstar, who never fails to impress when she makes a public appearance, finally arrived in the arena with husband Jay-Z. She beamed in her strapless gown as host Trevor Noah approached her.
He handed the artist her trophy for "Cuff It," her third of the evening. The win tied her with conductor Solti as the most decorated Grammy-winning artist of all time, with 31 total.
"When you equal a record, there's no way you don't get to hold your Grammy in your hand and celebrate that," Noah told the crowd. "And the queen is officially in the building."
As Beyoncé took the award, Noah joked, "I was shocked to find out that traffic could stop you. I thought you traveled through space and time."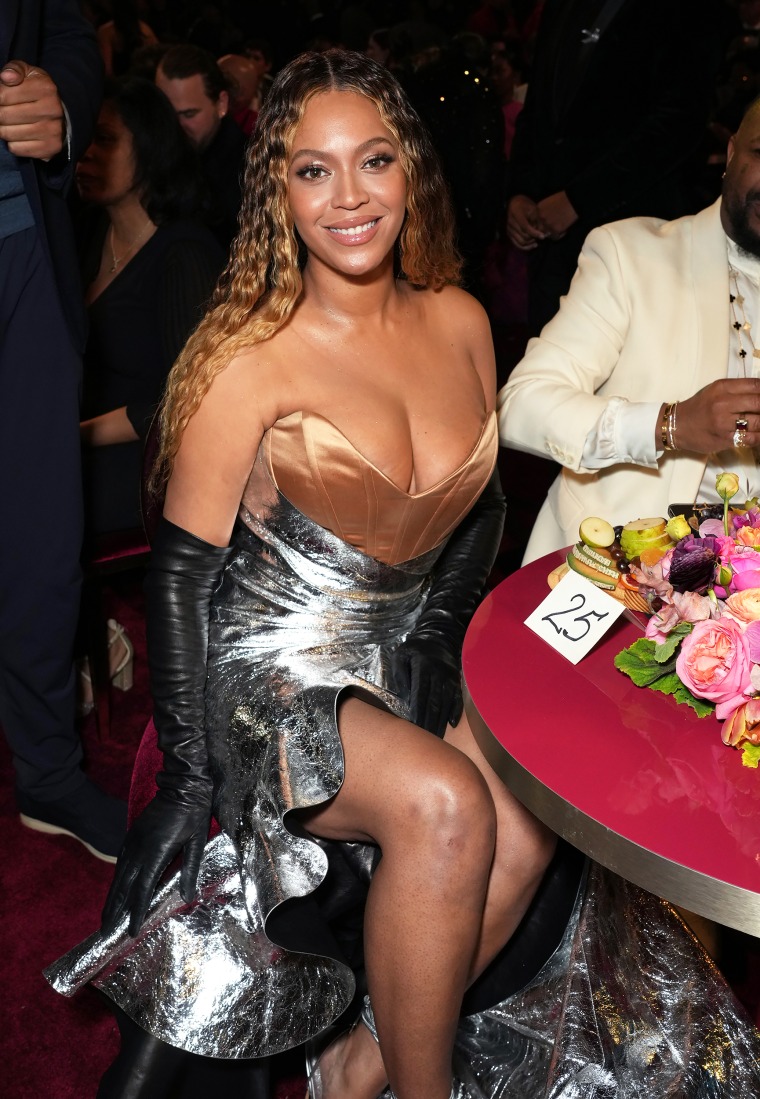 Although some fans are questioning if traffic was really why she was late. As the ceremony unfolded, Beyoncé posted a stylized photo of her holding three Grammy awards, and a heartfelt caption about the three winning songs. "I feel very grateful and filled with joy!"
"Renaissance" later won the Grammy for best dance/electronic music album, upping her count to 32 Grammys total and beating Solti's record of 31.
Beyoncé was emotional as she thanked God, her husband Jay-Z and her three children Blue Ivy, Rumi and Sir while accepting the history-making award.
After the nominations were announced in November, Beyoncé and Jay-Z became the most-nominated performers in Grammy history, with 88 nods each.
Going into the night, Beyoncé only needed four wins to take the crown from Solti and add to her legacy.
Before the ceremony kicked off, she already had a couple of wins under her belt. At the pre-show, her song "Plastic Off the Sofa" won for best traditional R&B performance and her lead single "Break My Soul" won for best dance/electronic recording.
Beyoncé's last appearance at the award ceremony was in March 2021 when she picked up multiple wins, including Best R&B Performance award for "Black Parade."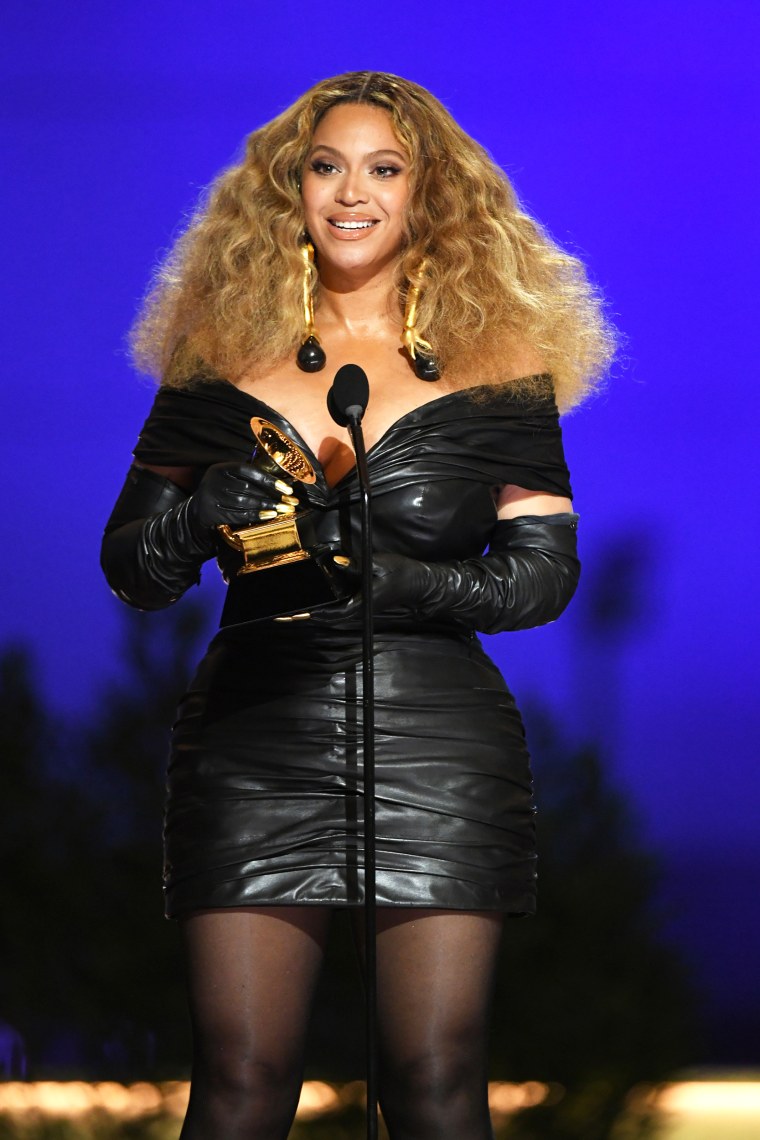 Hosted by comedian and former "Daily Show" host Trevor Noah, the 2023 Grammys are broadcast live from the Crypto.com Arena in Los Angeles at 8 p.m. ET/5 p.m. PT. They are available to watch on CBS and various streaming platforms.
Beyoncé leads the list of nominees with nine nominations, with stars like Harry Styles, Adele, Bad Bunny and more also up for awards. Performers include Styles, Lizzo, Bad Bunny and more.
Follow TODAY.com for complete Grammys coverage, including this year's winners, unexpected moments, and can't-miss performances from the biggest names in music. (edited)