Stars, ever so occasionally, are just like us, as Taylor Swift proved while meeting her childhood music idols at the MTV VMAs.
Following rumors, *NSYNC indeed reunited at the 2023 VMAs, marking the first time all five of the band's members were together in 10 years. The last time Joey Fatone, Lance Bass, Justin Timberlake, JC Chasez and Chris Kirkpatrick were onstage was at the 2013 VMAs.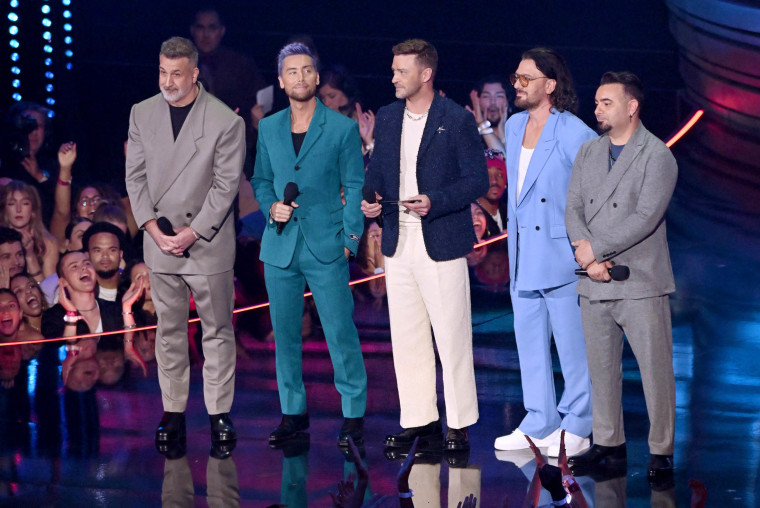 The Grammy-award winning "Midnights" singer seemed as surprised as the rest of the audience to see the iconic 90's boy band together once again, with a very enthusiastic reaction in the crowd. Swift stood up and waved her arms.
Then, when the band called her as the winner for best pop video, Swift seemed even more shocked.
Standing next to *NSYNC to accept the award, Swift made her fan-girl status known.
"Not doing well pivoting from this to this," said Swift gesturing to the band, and then to her award.
She seemed distracted, unable to follow through with her speech.
"Like I had ... I had your dolls ... like are you doing something? What's gonna happen now? What are you ... there's something ... they're gonna ... they're gonna do something and I need to know what it is."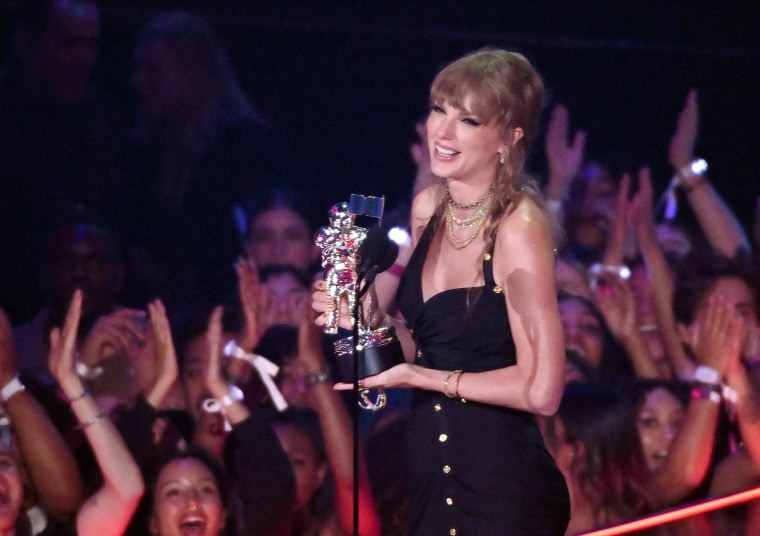 The band handed Taylor some friendship bracelets, which have been a staple piece of concert wear at her recent "Eras" tour shows.
"You're pop personified so to receive this from your golden pop hands ... really, it's too much. Thank you for the friendship bracelets," Swift said while accepting the award.
Swift later had another millennial moment while accepting an award from Nelly Furtado and Timbaland, collaborators on the 2006 song "Promiscuous."
"if you look up millennial in the Webster dictionary it's a picture of Taylor Swift," someone wrote on X, the platform formerly known as Twitter.
Fans enjoyed watching her "lose her ever loving millennial mind."