Steven Spielberg is the last person anyone would guess is afraid to tell their story.
In his Golden Globe acceptance speech for best director Jan. 10, the "Jaws" director says he avoided telling his own story for his entire career. Spielberg's award was for directing "The Fabelmans," a film based on his own life.
"I've been hiding from this story since I was 17 years old," the legendary director said.
"I put a lot of things in my way of the story," he shared. "I told the story in parts and parcels all through my career," he said referencing "Close Encounters" and "ET."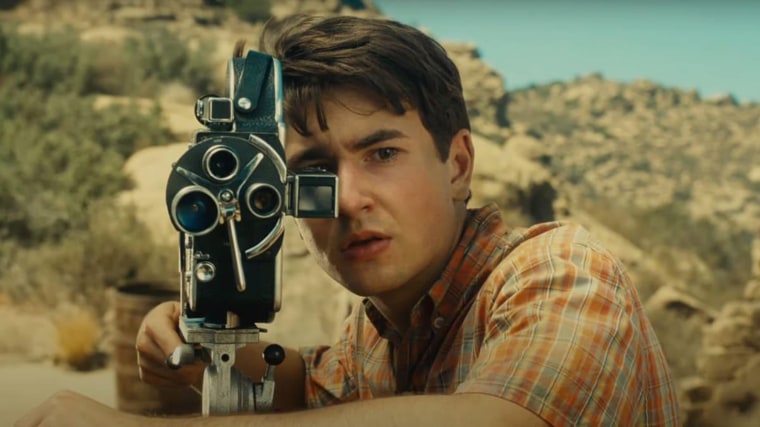 "The Fabelmans" is based on Spielberg's own life of how he became an A-list Hollywood director. Over the years, Spielberg's collaborator Tony Kushner had been warming him up to the idea of finally sharing it.
"I never had the courage to hit the story head on until Tony Kushner," he said, explaining the conversation about the film had started when they worked on "Munich" and spanned their work on "Lincoln" and "West Side Story."
Spielberg said Kushner's convincing, plus his own wife's, finally sunk in when the pandemic hit in 2020.
"During COVID, I didn't know if we, any of us, were going to have the chance to tell any of our stories again in March, April, May of 2020," Spielberg said. "So we sat down to tell the story, which I think everything I've done up to this point has made me ready to finally be honest about the fact that it's not easy to be a kid."
Spielberg said the film gave him an opportunity to introduce who he was to people who only knew him through his success.
"The fact that everybody sees me as a success story and everybody sees all of us the way they perceive us based on how they get the information," he said. "But nobody really knows who we are until we're courageous enough to tell everyone who we are. And I spent a lot of time trying to figure out when I could tell that story and I figured out when I turned about 74 years old. I said, 'You better do it now.'"
Spielberg also thanked his team for bringing this work to life.
"Thank you from the bottom of my heart," he said.
Later in the evening, "The Fabelmans" won for best drama motion picture. Director Quentin Tarantino presented the award to Spielberg.
"One thing that Quentin said to me when he gave me this award," Spielberg said, "He said that John Cassavetes would be so proud. He said that because I was John Cassavetes' P.A. (production assistant) on one of his movies. I ran around that set and there was a 16 millimeter camera and a lot of noise and did whatever they wanted...and that's why I treat my PAs so kindly. Because I know what it feels like."