Sure, Sally Field was honored with a life achievement award at the 29th annual Screen Actors Guild Awards on Feb. 26, but it's her son who stole the show — and he wasn't even there!
The "80 for Brady" star's son, Sam Greisman, won over Twitter with his witty commentary during the festivities, especially when it came to "Elvis" star Austin Butler helping her to the stage and Andrew Garfield presenting her with the award.
"Andrew Garfield really raising the bar for her real life family. We're not that nice to her!" he wrote.
"She has better game than me," Greisman later captioned a picture of her with Butler onstage, while Garfield stood behind her.
When someone posted a photo of his mother with Amanda Seyfried on the red carpet, Greisman went with it.
"Picked up another hottie," he replied.
Greisman, who is Field's son with ex-husband Alan Greisman, was disappointed he couldn't be on hand for the ceremony.
"Not able to attend the SAG Awards, not able to try and flirt with Andrew Garfield, please pray for me and my pain," he wrote a few days before the event took place.
When someone called Field "America's mother," Greisman was crestfallen at what he missed.
"Big mistake for me not to be there," he replied.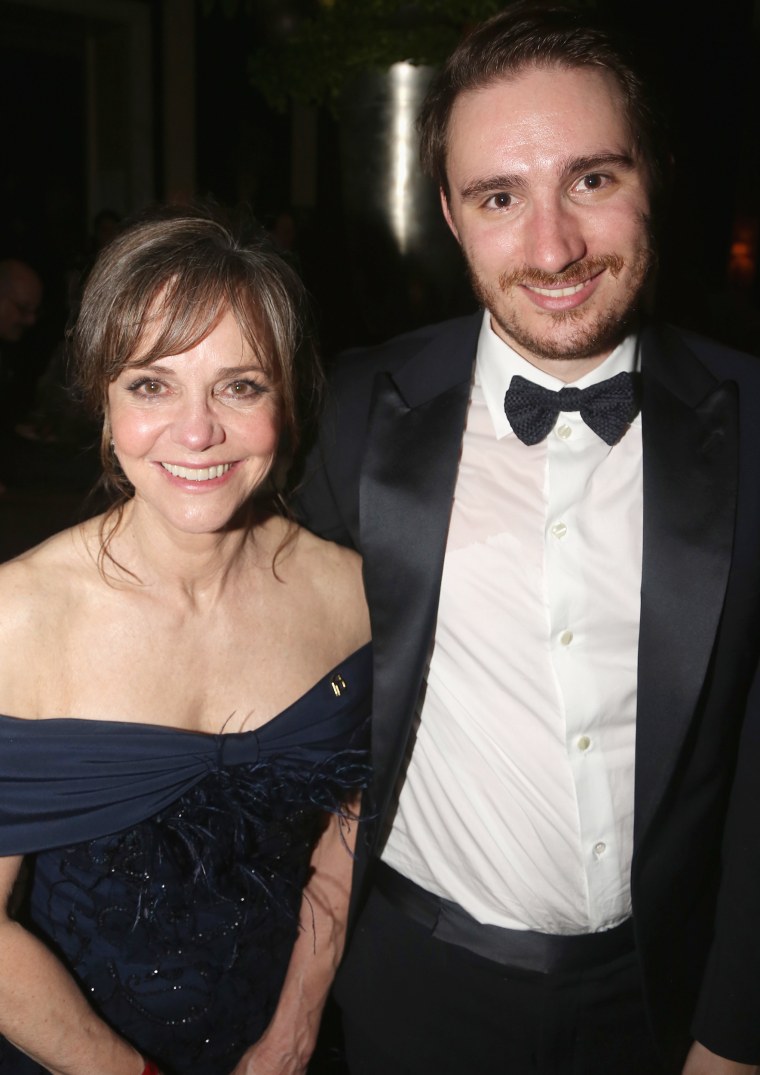 Greisman may have poked at his mother's "game," but she has made headlines in recent weeks for it. In the lead-up to the release of "80 for Brady," co-star and producer Tom Brady joked he would be open to dating the acting legend.
"We did have kind of an on-camera little thing going, so it was actually nice," he said on the Jan. 16 episode of his "Let's Go!" podcast. "We really enjoyed our time together, so we'll see where it goes from here."
"Me? Wait a minute. He never told me that. What?" a stunned Field said when informed of his comments during a segment that aired on TODAY Jan. 20.
There's no word on what Greisman thinks about that pairing, but we bet it's good.