Pedro Pascal was on hand at the 2023 Academy Awards not only as a presenter but also a supportive brother.
"The Last of Us" star arrived to the Dolby Theatre in Hollywood on Oscar Sunday, March 23, with his sister, Javiera Balmaceda.
Balmaceda was in attendance for her involvement in "Argentina, 1985," which is nominated best international feature film representing Argentina.
Pascal was previously announced as a presenter, and for the special occasion wore a Zegna ensemble, which consisted of a black suit and white dress shirt.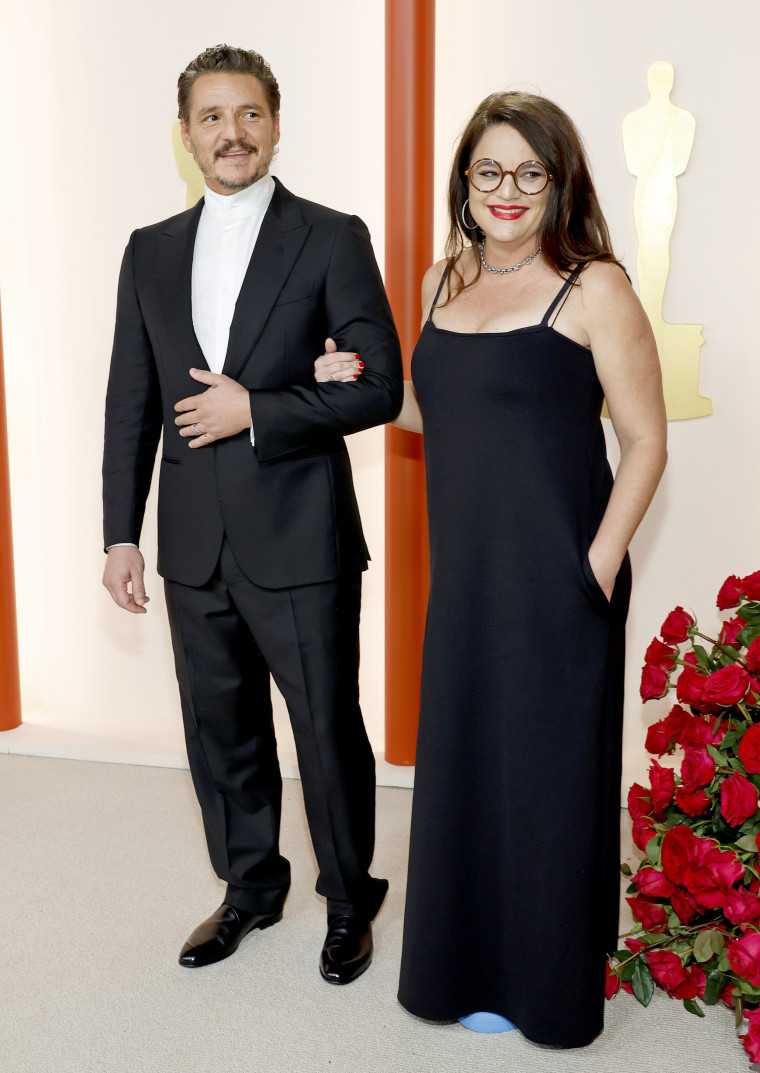 Balmaceda wore an elegant black gown and was all smiles as she locked arms with her brother on the champagne carpet.
Balmaceda, Amazon Studios' head of local originals for Spanish-speaking Latin America, previously told Variety about her involvement in the project, saying, "It's exciting to be part of such an ambitious project that will take audiences on a journey through a pivotal point in Argentina's history."
Pascal also has two other siblings, Nicolás Balmaceda Pascal and Lux Pascal.
The Chilean actor — whose full name is José Pedro Balmaceda Pascal — previously shared how after the death of their mother, Verónica Pascal, he changed his stage name. After going by Pedro Balmaceda, he opted to go by Pedro Pascal in her honor.
"She was always incredibly supportive, never a stage mom. I always felt like she knew something that I didn't. None of (my success) would be real if it weren't for her," he told People in 2020.
Hosted by Jimmy Kimmel for the third time, the 2023 Oscars are broadcast live from the Dolby Theatre in Hollywood in Los Angeles at 8 p.m. ET/5 p.m. PT, with the red carpet starting earlier. The 2023 Oscars are available to watch on ABC and various streaming platforms. Leading the list of nominees include "Everything Everywhere All at Once" and "The Banshees of Inisherin." The list of performers and presenters includes Rihanna, following her Super Bowl halftime show, and the viral Telugu-language hit "Naatu Naatu." Follow TODAY.com for complete Oscars coverage, including this year's winners and unexpected moments.