It's the reunion "Parks and Recreation" viewers have been clamoring for — or at least it's a taste of what they've been craving.
On Feb. 26, three fan-favorite stars from the beloved sitcom — Amy Poehler, Aubrey Plaza and Adam Scott — appeared in front of the cameras together again at the 29th Annual Screen Actors Guild Awards.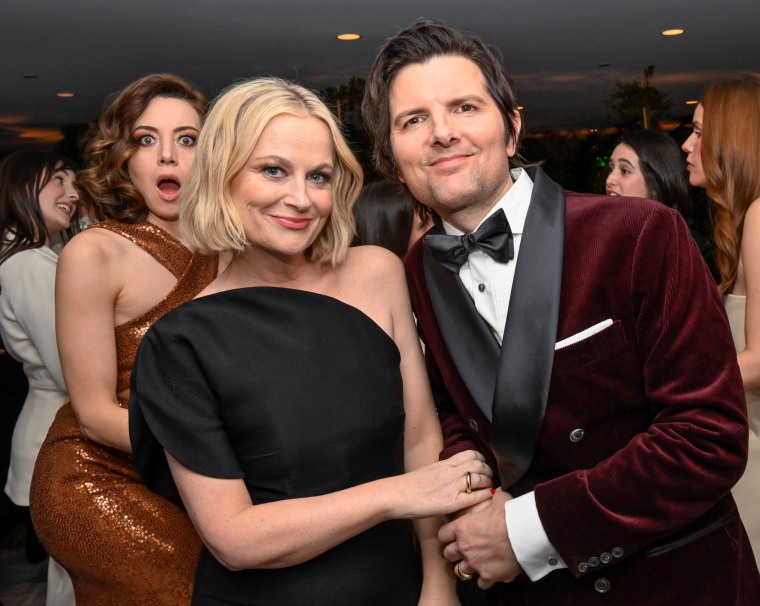 Poehler, who played the part of Leslie Knope on the series that ran for seven seasons, posed alongside Plaza, who played Knope's department intern April Ludgate, on the SAG red carpet.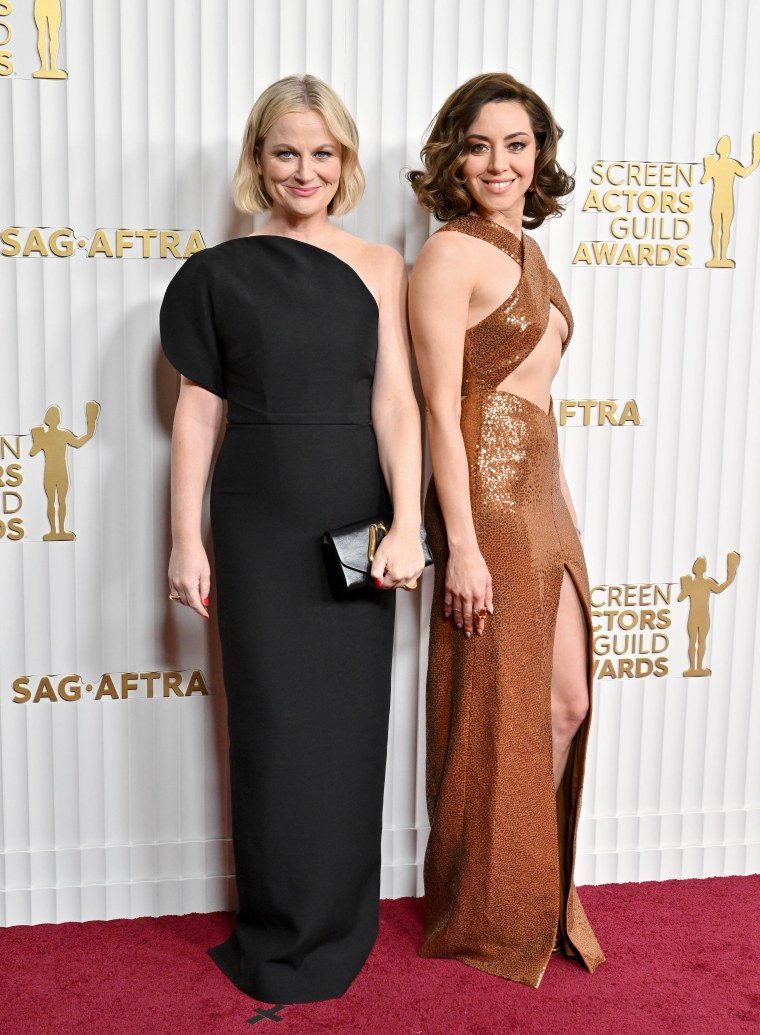 But when Poehler took the stage during the event held at Los Angeles' Fairmont Century Plaza, it was Scott, aka her "Parks and Rec" partner Ben Wyatt, who stood by her side as they presented the award for outstanding performance by a female actor in a comedy series (an honor that went to "Hacks" star Jean Smart).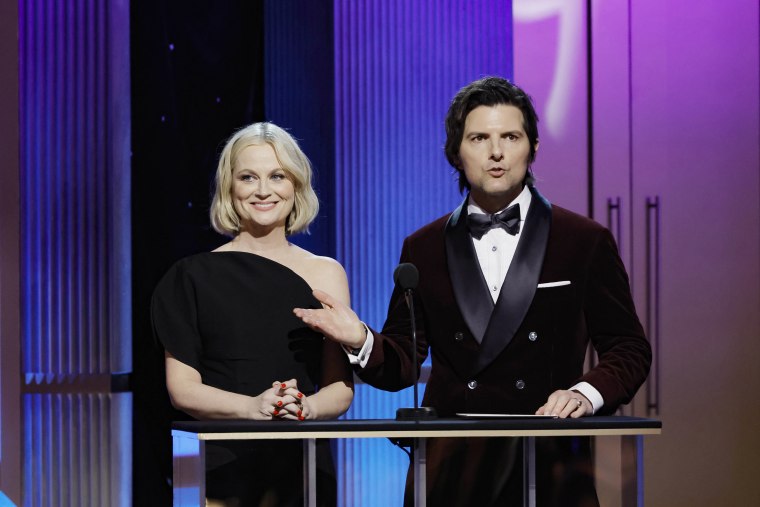 While they shared the podium, Scott and Poehler gave the audience a reminder of the kind of banter they were known for sharing on the show that ended in 2015.
She roasted him for now being a dramatic actor on "Severance," suggesting that he should "go smoke cigarettes and wear leather jackets with all the drama people" instead of hanging out with a comedian like her. He returned the volley by saying that he should do that since "it's impossible to get a real moment from any of you comedy types." 
"Wow, that hurts!" Poehler responded. "You know what?"
"What?" Scott asked.
Poehler then earned roars from the audience as she snarked, "Your mother's butt" in return.
Poehler attended the event solely as a presenter, but Scott was also there as a nominee for outstanding performance by a male actor in a drama series and Plaza took home an award for outstanding performance by an ensemble in a drama series for her work on "The White Lotus."
Of course, seeing them all together again is bound to leave fans wanting more — for instance, a "Parks and Recreation" reboot.
And it could happen.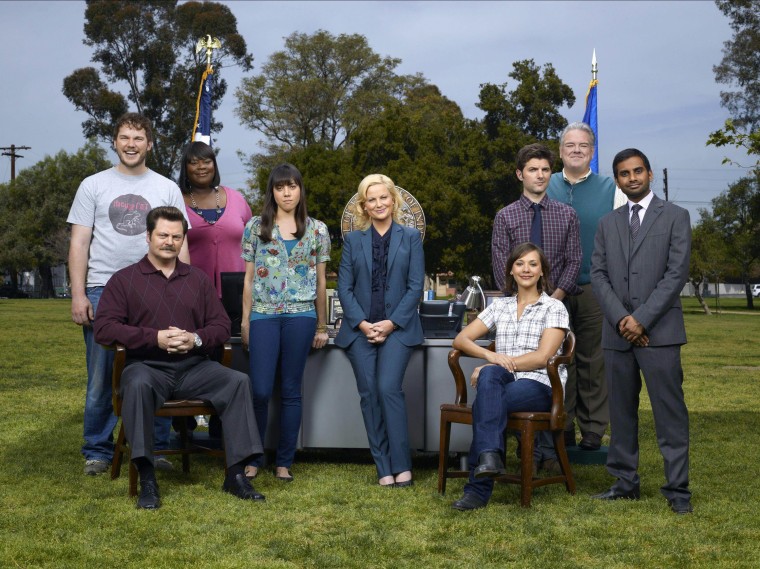 When Poehler spoke to People last spring, she noted that she's "always standing by" for a chance to return to the mockumentary set in the small town of Pawnee, Indiana.
"Anytime anybody gives me the word, and I'm down," she insisted. 
And during a 2021 visit to TODAY, she said that she and fellow "Parks and Rec" alum Nick Offerman (Ron Swanson) were ready to get back to business as soon as the opportunity arises.
"I feel like Nick and I are probably the most eager and willing to do anything," she told Savannah Guthrie and Hoda Kotb. "We don't know how to play it cool, so yeah, we'll do it anytime."
Related: