All (googly) eyes were on James Hong at the Oscars.
Hong, 94, won the red carpet at the 95th Academy Awards on March 12, striking poses and wearing a bow tie that nodded at his nominated movie, "Everything Everywhere All at Once," which leads the field with 11 nominations. His bow tie has googly eyes, a symbol that appears throughout the movie.
Hong said finally making it to Hollywoods's biggest night is quite a feat for him.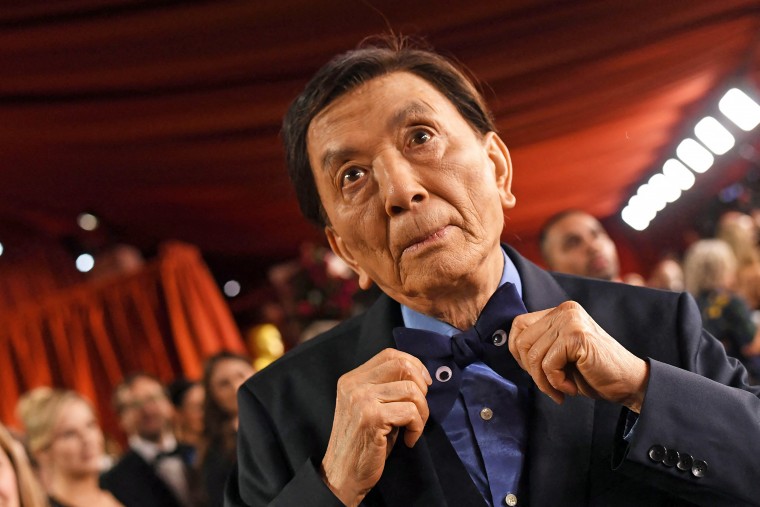 "It's a great pleasure to be here, it's a first time to be in the Academy Awards," he said during a lively interview during ABC's red carpet coverage of the ceremony.
"I had those other minor awards, but here I am, after 70 years. I'm here." 
Hong, who has been acting since the 1950s, said he has always battled during his long career.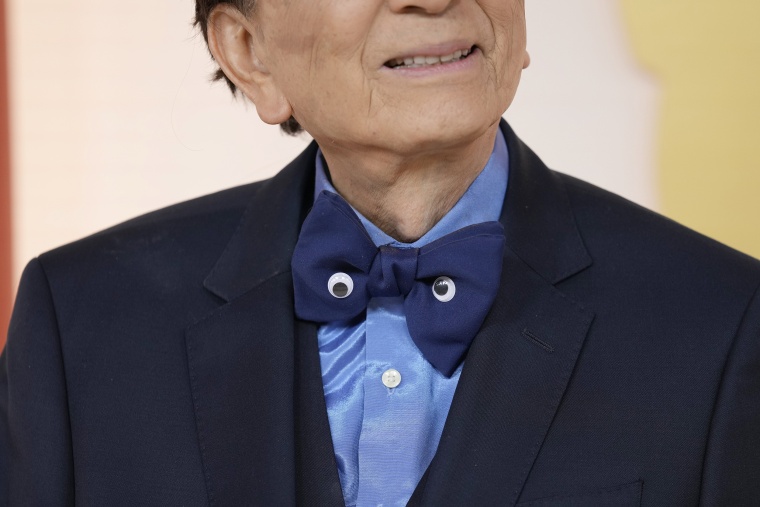 "It shows that if you wait long enough, you'll make it. I'm very happy that my mother fed me those bitter herbs that carry me on now to 94 and one month," he said.
"This movie 'Everything Everywhere All at Once' gave me the chance to be here today. I started with Clark Gable, Bill Holden and John Wayne. The first three movies I had nothing. I just had little small bits, but it takes perseverance through all these years to make it, and do my 500 movies and TV and et cetera, and I'm here!"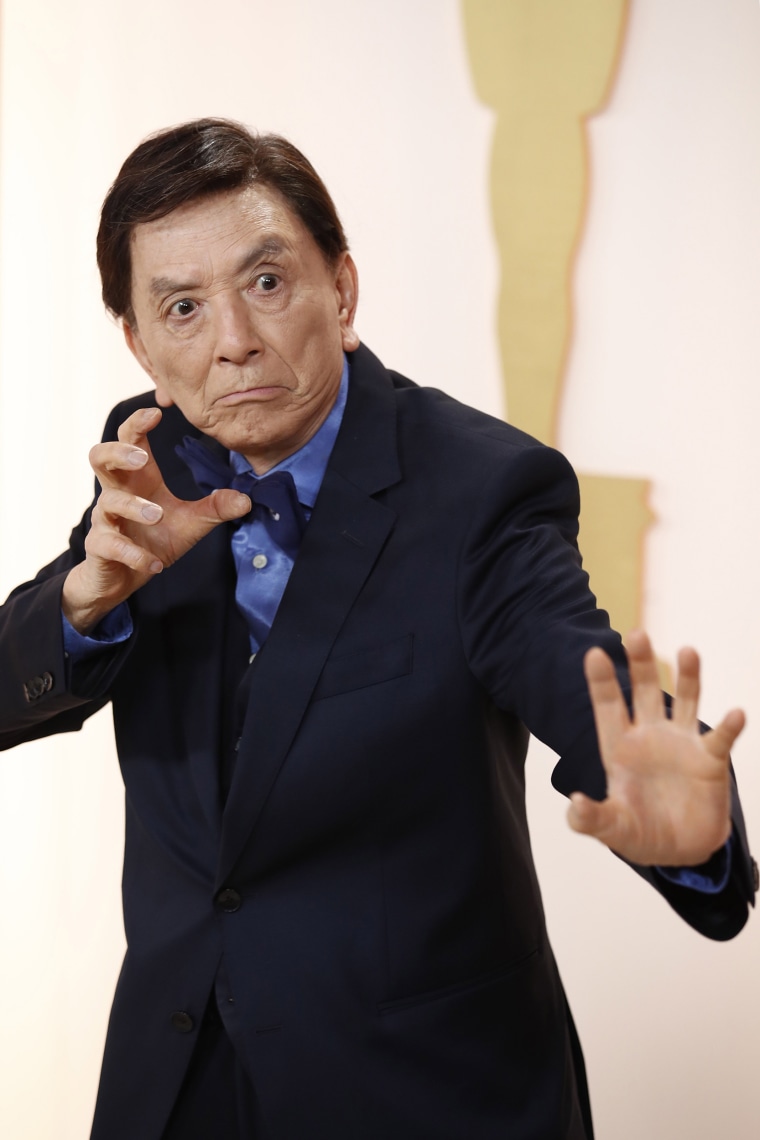 Hong also has eyes on returning to the Oscars next year.
"I hope to be here next year and the year after," he said. "When I'm 100 I'll come back and say hello to everybody."
The cast of "Everything Everywhere All at Once" has shown love for the veteran actor, who has embraced the critical acclaim the movie has received this awards season.
While accepting the Screen Actors Guild Awards for outstanding performance by a cast in a motion picture, Hong danced. Star Michelle Yeoh referred to him as "our patriarch, our friend."
Hosted by Jimmy Kimmel for the third time, the 2023 Oscars are broadcast live from the Dolby Theatre in Hollywood in Los Angeles at 8 p.m. ET/5 p.m. PT, with the red carpet starting earlier. The 2023 Oscars are available to watch on ABC and various streaming platforms. 
Leading the list of nominees include "Everything Everywhere All at Once" and "The Banshees of Inisherin." The list of performers and presenters includes Rihanna, following her Super Bowl halftime show, and the viral Telugu-language hit "Naatu Naatu."
Follow TODAY.com for complete Oscars coverage, including this year's winners and unexpected moments.