The 2023 Academy Awards took a moment to pay tribute to the people in the film industry that have died in the past year.
Before the emotional in memoriam segment began, John Travolta introduced the segment by expressing how the people who have died "touched our hearts" and "made us smile." He added, "We will always remain hopelessly devoted to" those who have passed, referencing his dear friend and "Grease" co-star Olivia Newton-John.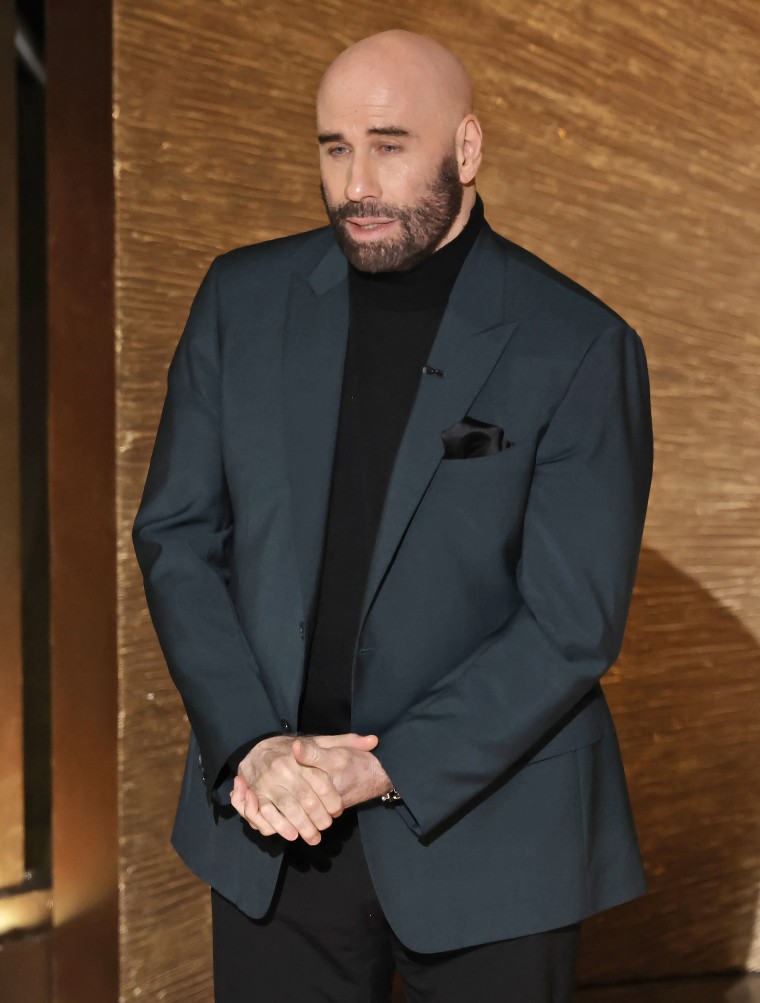 The actor then introduced Lenny Kravitz, who performed his 2004 song "Calling All Angels" on a piano. The song expresses missing someone you love, with lyrics like, "I miss you dearly / Can you hear me on your cloud?"
Some of the actors who were remembered in the segment include Ray Liotta, who died last May, as well as Raquel Welch, who died at age 82 in February.
Travolta's late friend, actor Kirstie Alley, was also remembered in the segment.
The Academy's website, a.frame, also shared a comprehensive list honoring more people who were not featured in the segment.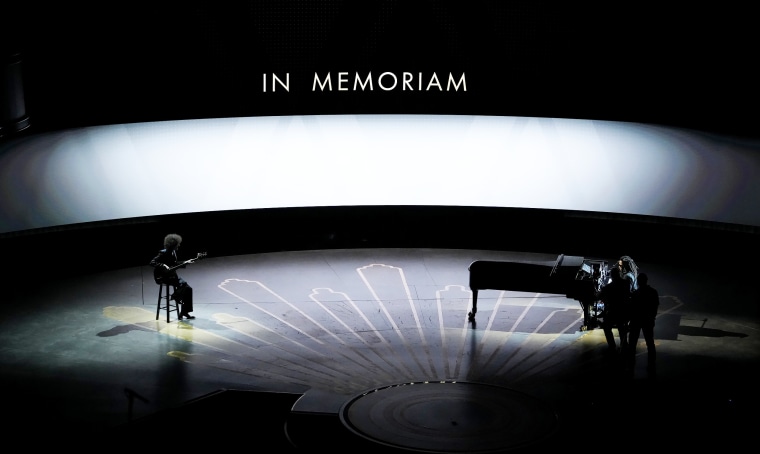 Hosted by Jimmy Kimmel for the third time, the 2023 Oscars are broadcast live from the Dolby Theatre in Hollywood in Los Angeles at 8 p.m. ET/5 p.m. PT, with the red carpet starting earlier. The 2023 Oscars are available to watch on ABC and various streaming platforms. 
Leading the list of nominees include "Everything Everywhere All at Once" and "The Banshees of Inisherin." The list of performers and presenters includes Rihanna, following her Super Bowl halftime show, and the viral Telugu-language hit "Naatu Naatu."
Follow TODAY.com for complete Oscars coverage, including this year's winners and unexpected moments.