Machine Gun Kelly took a moment on the red carpet to open up about his feelings. During an interview with E! News host Laverne Cox that spanned several minutes, the singer discussed his fear of public events and how he's turned over a new leaf practicing gratitude.
Dressed in a silver suit, which he described as being "from the ashes like a phoenix," the star walked the red carpet with his fiancée Megan Fox.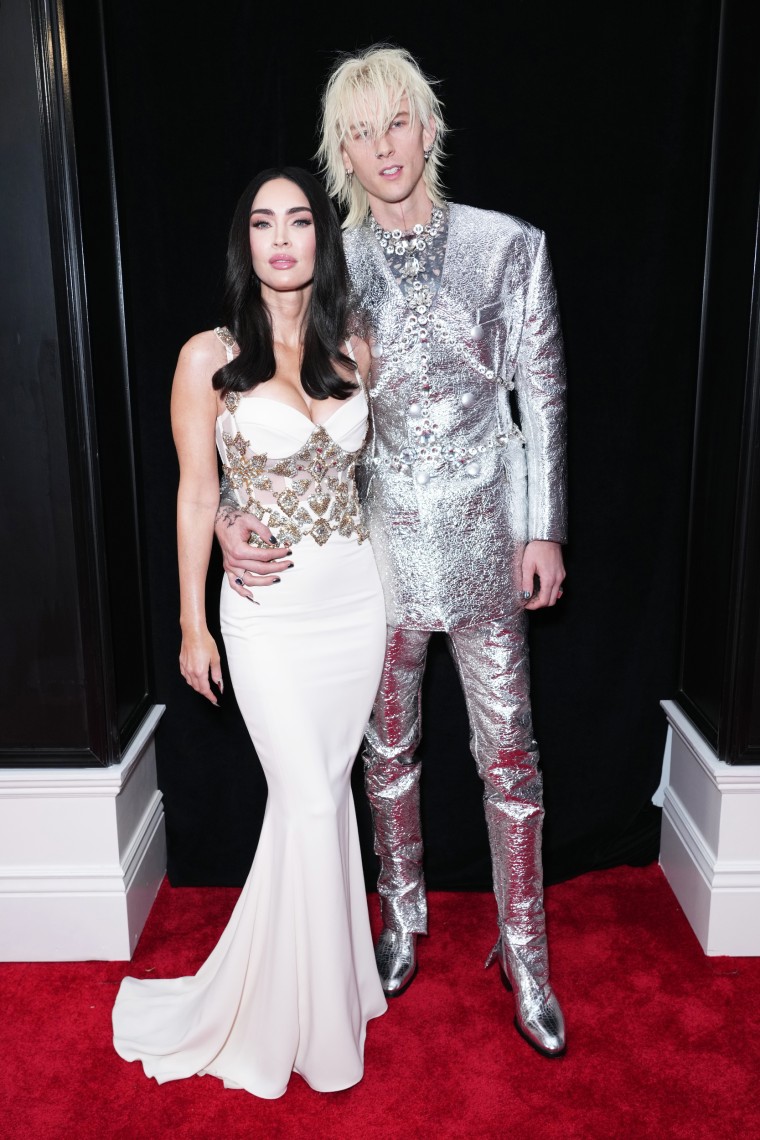 When Kelly stopped to talk to Cox, she gestured to Fox standing nearby and asked if she wanted to join them for at the interview.
"She told me to give her a look if I'm feeling too vulnerable or anything but I feel all right," Kelly told Cox, who asked if he was feeling vulnerable.
"I'm always pretty uncomfortable here," he responded.
He went on to talk about how he felt he has changed in recent years. This year, the singer is nominated for best rock album for his work "Mainstream Sellout."
"Ultimately, I'm really happy to be in a company of celebrated musicians," he said, adding that when he wasn't nominated before, he felt like he "almost" had "asked for that lesson."
"I felt like I lacked self love and was valuing myself so much on career accomplishments that ... I needed this," he explained, adding that his car ride to the evening's ceremony this year had been "very cathartic for (him)."
"I learned that the things I already have, you know, I need to appreciate what I already had," he said. "Once that self love happens for me, things like the awards and all that will come."
He added that he feels "more at peace now" than ever before.
"I had a car ride on the way here to contemplate and just be grateful — I just experienced gratitude," he said. "I don't know if I ever felt (before.)"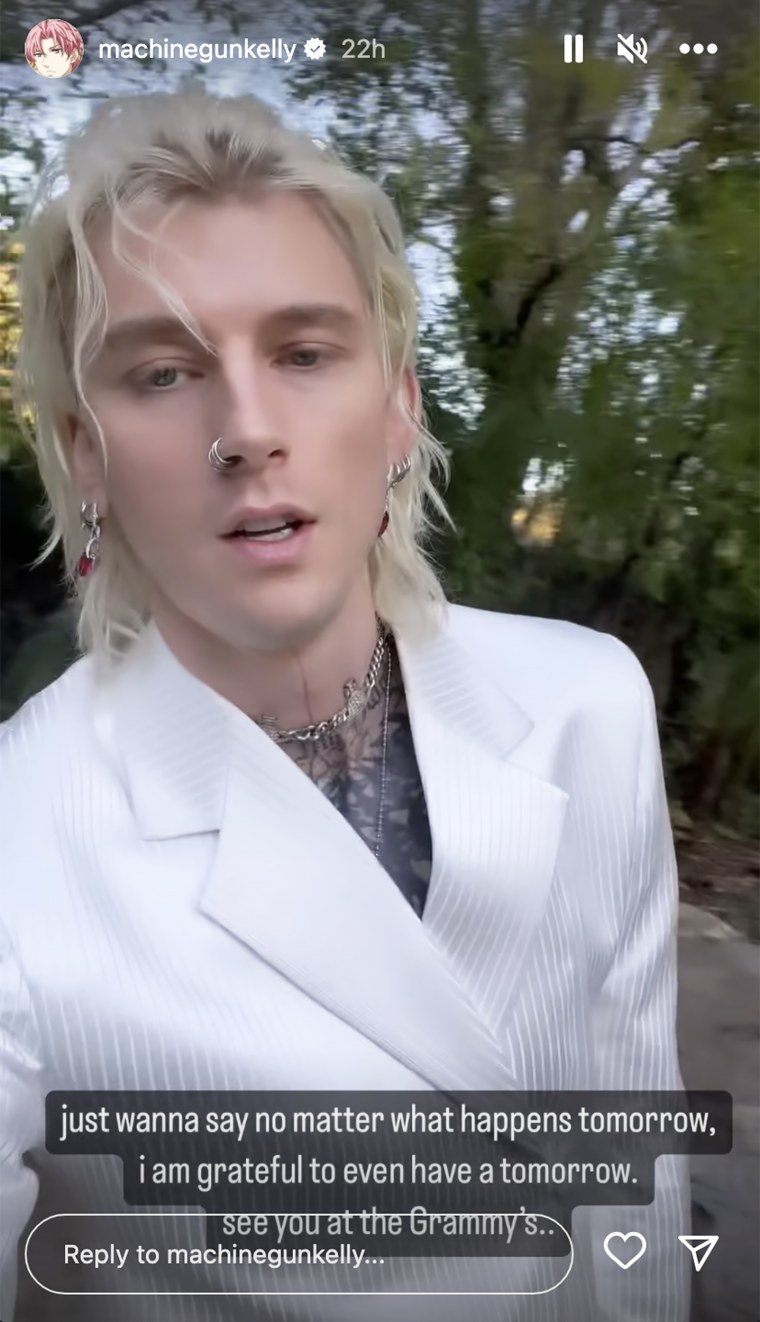 His comments echoed his earlier post on his Instagram story from Saturday afternoon.
"just wanna say no matter what happens tomorrow, i'm grateful to even have a tomorrow," he posted to his story. "see you at the grammy's."