And the award for best reaction to an Oscar nomination goes to ... Ke Huy Quan — or at least it should.
The nominations for the 95th Academy Awards were announced Tuesday, Jan. 24, revealing that the "Everything Everywhere All at Once" star is up for the best actor in a supporting role award. Shortly after the news broke, Quan called into TODAY to share his enthusiastic (and then some) take on the Hollywood nod.
"I am so happy! Aaaah!" he told the 3rd hour of TODAY co-anchors. "Oh, my God, I'm jumping up and down, and I'm screaming so loud. Just like the day when I got the phone call, when the Daniels (writers and directors Daniel Kwan and Daniel Scheinert) told me I got the role of Waymond. I'm feeling exact same thing. Oooh! This is one of the best mornings." 
And it comes on the heels of a very good evening.
On the night of Jan. 10, the actor, who first broke into film playing Short Round in Steven Spielberg's "Indiana Jones and the Temple of Doom" (1984), took home the Golden Globe for his portrayal of Waymond in the interdimensional dramedy.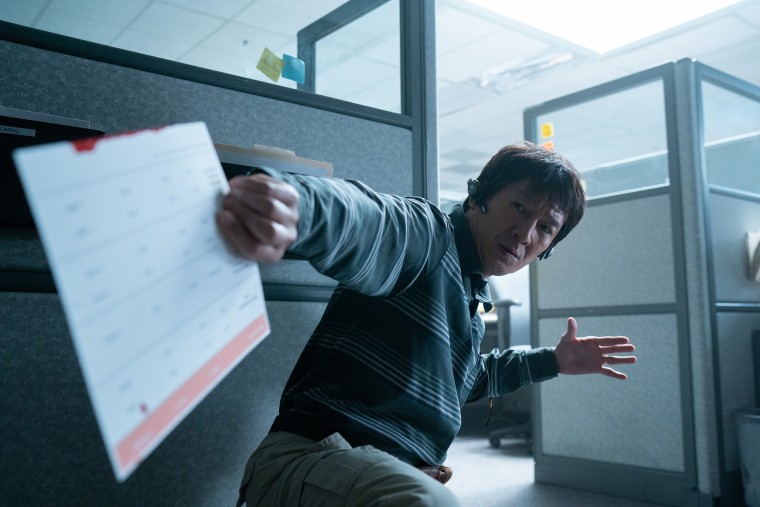 However, despite that recent victory, he still didn't expect his Oscar nod.
"You never know," he insisted. "It's incredible! When I won the Golden Globe, I never, never believed that I would win one. For many, many years I would watch the show, and I would imagine myself being in that room. And when I had to step away from acting, those dreams dissipated."
After roles in several '80s and '90s films, including "The Goonies" and "Encino Man," Quan went to film school and transitioned to work behind the scenes in film production. It wasn't until 2018 that he decided he wanted to get back on the big screen.
"I did not think that one day it would find its way back," he said of his past accolade ambitions. "Here I am being nominated for Oscar. Oh, my God! That is something. It's so insane. I never imagined the word Oscar associated with my name."
And now that his old dreams are finally coming true, he hopes his success sends a message to others who've put their early aspirations on the backburner.
"I hope my story inspires people to not give up and to continue to pursue their dreams," Quan raved. "One day it will happen to them just as it happened to me. I'm just so lucky — so lucky — and so grateful to be where I am today. To finally be able to do this, something that I've always loved. I hope the same for all those dreamers out there."
The Academy Awards will take place Sunday, March 12.