Jessica Chastain is poking fun at herself for tripping on the stairs at the 2023 SAG Awards on Feb. 26.
Chastain, 45, won the award for outstanding performance by a female actor in a television movie or limited series for her portrayal of country music legend Tammy Wynette in Showtime's "George & Tammy."
After hearing her name announced as the winner, Chastain, who was wearing a voluminous red dress, made her way to the stage, where she carefully held up the front of her dress before heading up the stairs.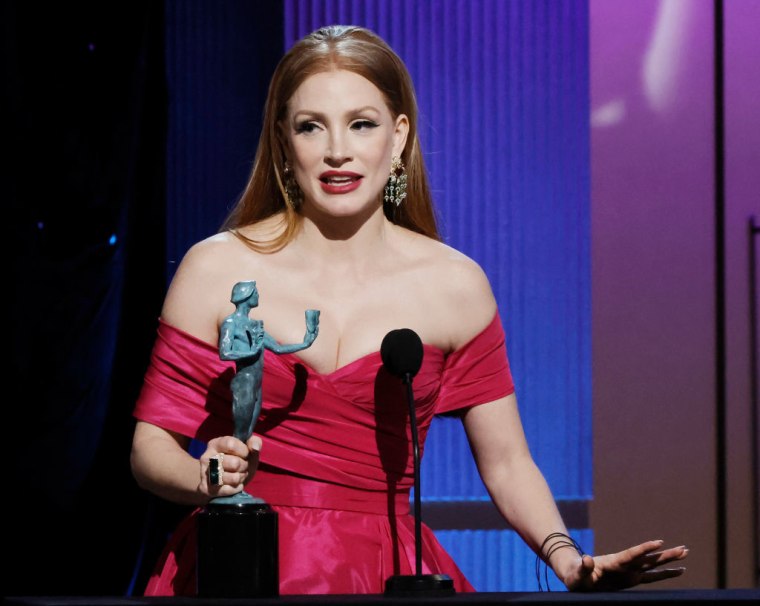 Despite her caution — and the helping hand of a gentleman who escorted her up the stairs — Chastain tripped, prompting presenter Paul Mescal to rush over to help her. (The moment happens about 12:20 into the video below.)
Chastain had a laugh about it the following day on Instagram. "The shock of last night really swept me off my feet!" she joked next to a video of her accepting her award at the podium.
Chastain told People that she was "a little embarrassed" about her stumble, but she managed to put a positive spin on it. "I tripped on the stairs — but I had two very handsome men helping me up so that wasn't so bad," said the star.
She added of her win, "I'm just so over the moon and happy and I can't believe it."
Chastain competed for the award against Julia Garner ("Inventing Anna"), Niecy Nash-Betts ("Dahmer — Monster: The Jeffrey Dahmer Story"), Emily Blunt ("The English") and Amanda Seyfried ("The Dropout").
During her acceptance speech, Chastain thanked co-star Michael Shannon, who played Wynette's one-time husband and duet partner George Jones.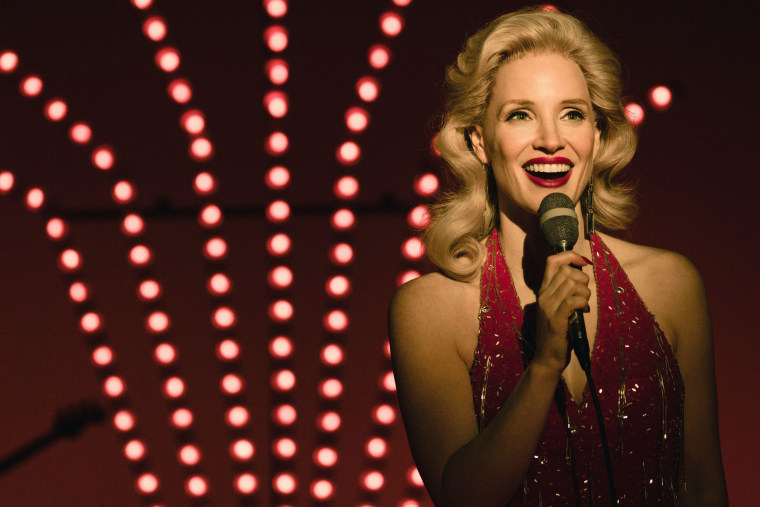 She also shared words of encouragement to actors still waiting for their big break. She recalled late Oscar winner Philip Seymour Hoffman coming to speak to her acting class in college, where he encouraged the students to keep persevering "even when we felt like no one was watching us."
"And at the end of the talk, (Hoffman) said, 'I look forward to working with each of you,'" remembered Chastain. "And it really shocked me because it was like he brought it into being."
"I'm telling this story now," she continued, "because it reminds me of how powerful our mind is and that we are what our thoughts create.
"So I just want to tell everyone who might be struggling at home, to all the actors that I get to meet: Keep going. You're one job away. I look forward to working with you. I'll see you on set. And I love you."
Related: