Jennifer Coolidge is known for her humor, but the actor made the audience emotional as she thanked "The White Lotus" writer and creator Mike White during her acceptance speech at the 80th Golden Globe Awards on Jan. 10.
The 61-year-old actor's portrayal of Tanya in HBO's "The White Lotus" landed her a win for best performance by an actress in a supporting role in a limited series, anthology series or motion picture made for television. 
Coolidge made a few jokes onstage in the the Beverly Hilton before getting sentimental as she remembered the directors in Hollywood who have supported her for years.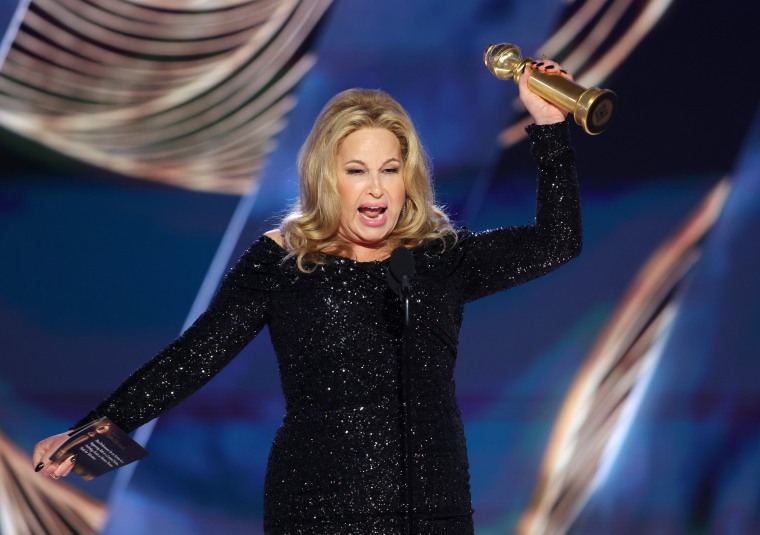 "There were like five people that kept me going for 20 years with these little jobs. And Ryan Murphy, you are one of them," she said, pointing to the creator who accepted the Carol Burnett Award earlier in the evening. 
She then searched the crowd and joked, "Who else was there? Just you Ryan." 
The audience laughed before she added, "I didn't know anybody and it just was sort of this thing. It wasn't going anywhere."
The "Legally Blonde" star said she kept taking little roles to keep her career alive. She also mocked her appearance in multiple sequels of "American Pie." 
"I've milked that to the bone," she said. "I'm still going for six or seven, whatever they want."
She referenced her Emmy win last year and said that she was rushed off the stage before she could thank White for his role in revitalizing her acting career.
"I just want you all to know that I had such big dreams and expectations as a younger person, but what happened was they get sort of fizzle by life or whatever and I thought I was gonna be queen of Monaco, even though someone else did it, but I had these giant ideas and then you get older and it's just not happening," she shared. "And I just want to say, Mike White you've given me hope." 
Referencing the season two finale of "The White Lotus," Coolidge continued, "You gave me a new beginning, even if this is the end because you did kill me off but it doesn't matter because even if this is the end, you have changed my life in a million different ways.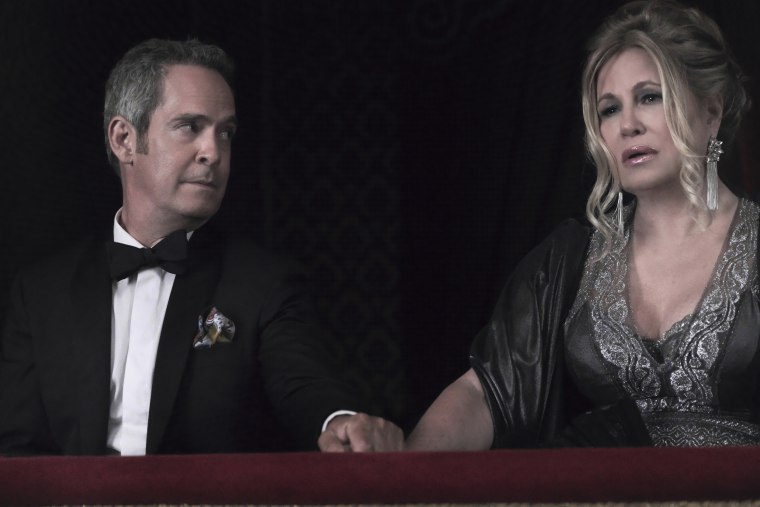 She mentioned that her neighbors are now speaking to her and inviting her to parties.  
She went on to praise White, whose eyes started to water, for being someone who cares about the world and his friends.
"He really is one of the greatest people I've ever met and it gives me so much excitement," she gushed. "You make people want to live longer, and I didn't. So anyway, Mike I love you to death. I love you. I just want to say this is a fun night. Thank you."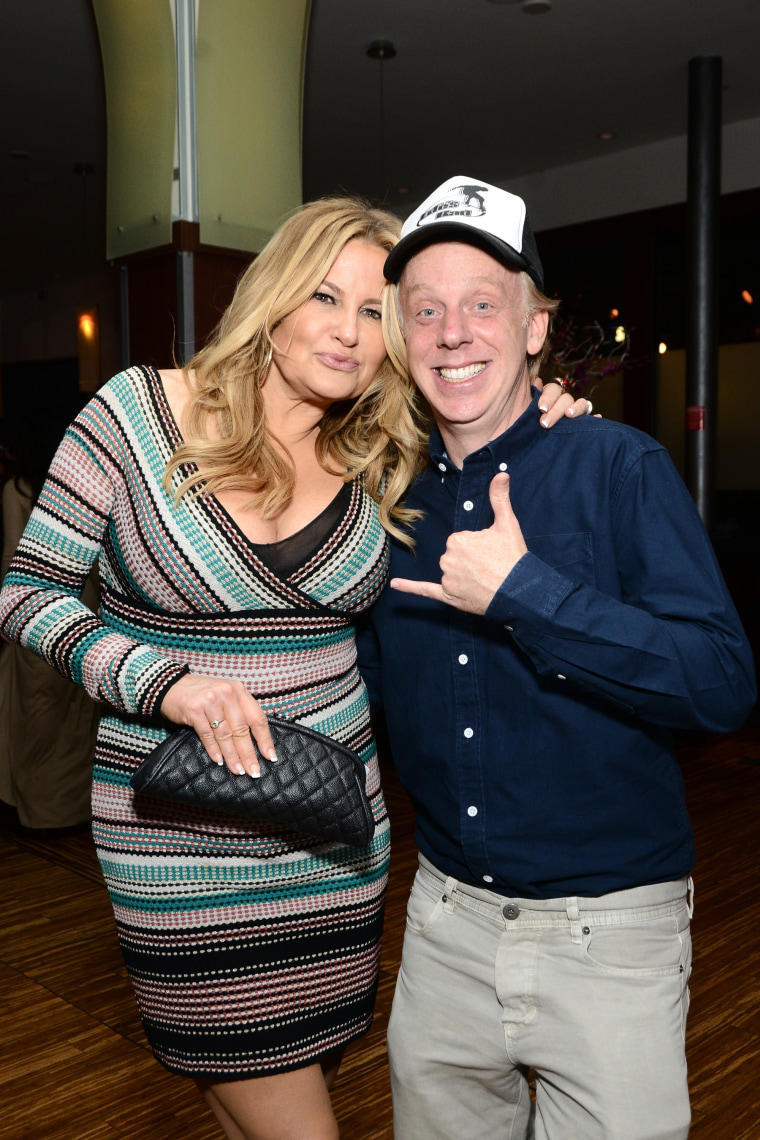 A few minutes later, White walked onto the stage to accept his award for best television limited series, anthology series or motion picture made for television. 
"I'm still choked up over Jennifer's speech," he told the crowd. 
During his remarks, he returned the sentiment and said, "Jennifer, I love you. We went out with a show we wanted to do, me and Jennifer, and everybody passed — I know you all passed, you all passed on this show! — So yes, it's very gratifying to have this moment."