It was a match made in heaven — not that Jenna Ortega and Aubrey Plaza are getting excited about it.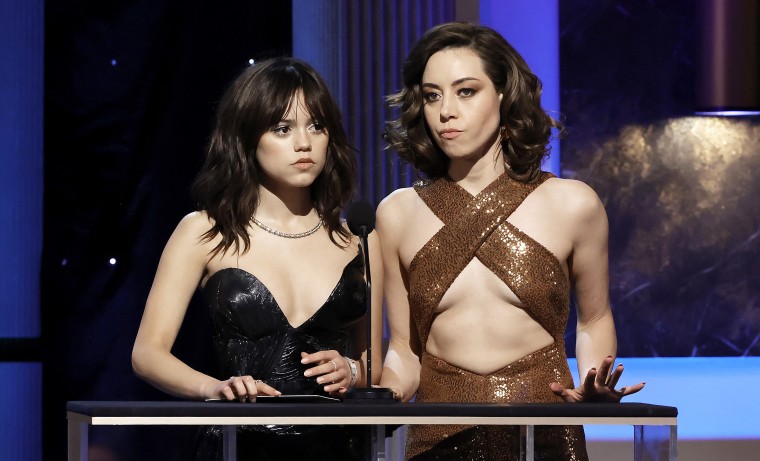 The "Wednesday" actor and the "Emily the Criminal" star channeled their famously expressionless personas in a hilarious joint appearance at the SAG Awards on Feb. 26 in Los Angeles.
Ortega, 20, and Plaza, 38, paired up to present the award for best male actor in a television movie or limited series, and their stone-faced delivery had the audience cracking up.
"I don't know why they paired us up together," Plaza said, in the deadpan drawl she perfected as April Ludgate in "Parks and Recreation."
"Yeah, I know, we have nothing in common," Ortega replied in a flat, sinister tone, which became her character's calling card in her hit Netflix series, "Wednesday."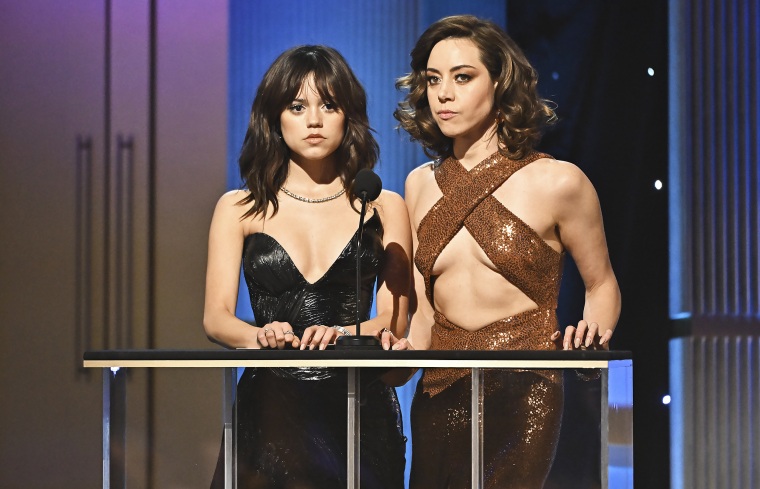 "We should find the people who did this," Plaza replied.
Then, they continued in creepy unison, "and curse their families and watch as misfortune follows their bloodline for the next seven generations."
"OK, I see it now," Plaza said.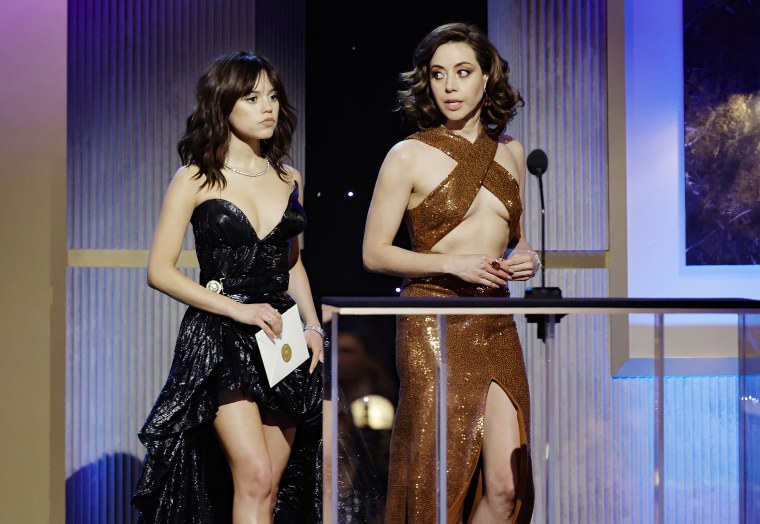 Their moody chemistry had many fans on Twitter calling for the actors to work together on screen.
"Jenna Ortega and Aubrey Plaza need to play sisters in a movie or tv show," one person tweeted.
"Just cast jenna ortega and aubrey plaza in a movie now," another person wrote.
After the awards ceremony, Plaza responded to fans' calls for them to work together, telling "Entertainment Tonight's" Denny Directo that she would be "down."
"We'll just kill everybody with our eyes," she said.
Plaza's deadpan style has earned her comparisons to Wednesday Addams in the past.
In a video for GQ last year, she responded to one fan who asked if she would ever consider playing an older version of the beloved "Addams Family" character.
"I love Wednesday Addams, I love Christina Ricci," Plaza said. "But unfortunately I'm more in the Morticia casting pool at this point.
"But if they did, like, a newly divorced Wednesday going on a wellness retreat in Arizona … I'm pitching a movie right now, this is gold," she continued. "I need to call Tim Burton."