Days before the Grammys on Feb. 5, Jay-Z told TIDAL that he hoped the Recording Academy would "get it right" in honoring his wife Beyoncé with the album of the year award for "Renaissance."
In an interview published Feb. 1, the day she announced the Renaissance World Tour, Jay-Z commented on how Beyoncé had been nominated for album of the year four times, but had never won.
"I remove myself from the process and hope they just get it right," he said.
Nominated for nine Grammys in 2023, Beyoncé ultimately had a historic evening. After winning four awards, upping her total count to 32, she became the artist with the most Grammys of all time. She and Jay-Z are tied for the most nominations of all time, at 88.
But Beyoncé didn't clinch album the of year. The night's last award went to Harry Styles for "Harry's House." As Styles accepted the award, people within Crypto.com Arena reported audience members shouting "Beyoncé."
This is the fourth time Beyoncé has been overlooked in the category in favor of a white artist. In 2010, "I Am...Sasha Fierce" lost to Taylor Swift's "Fearless." In 2015, her self-titled album lost to Beck's "Morning Phase." In 2017, "Lemonade" lost to Adele's "30," with Adele saying Beyoncé "deserved to win" in her speech.
Jay-Z said he felt the Recording Academy "missed the moment" with these losses. "Not just 'Lemonade,' (also) when Beck won over her. I was like, 'Oh, y'all missed it,'" he said.
At the time of the interview, Jay-Z said "Renaissance" deserved the award: "Look what it's done to the culture."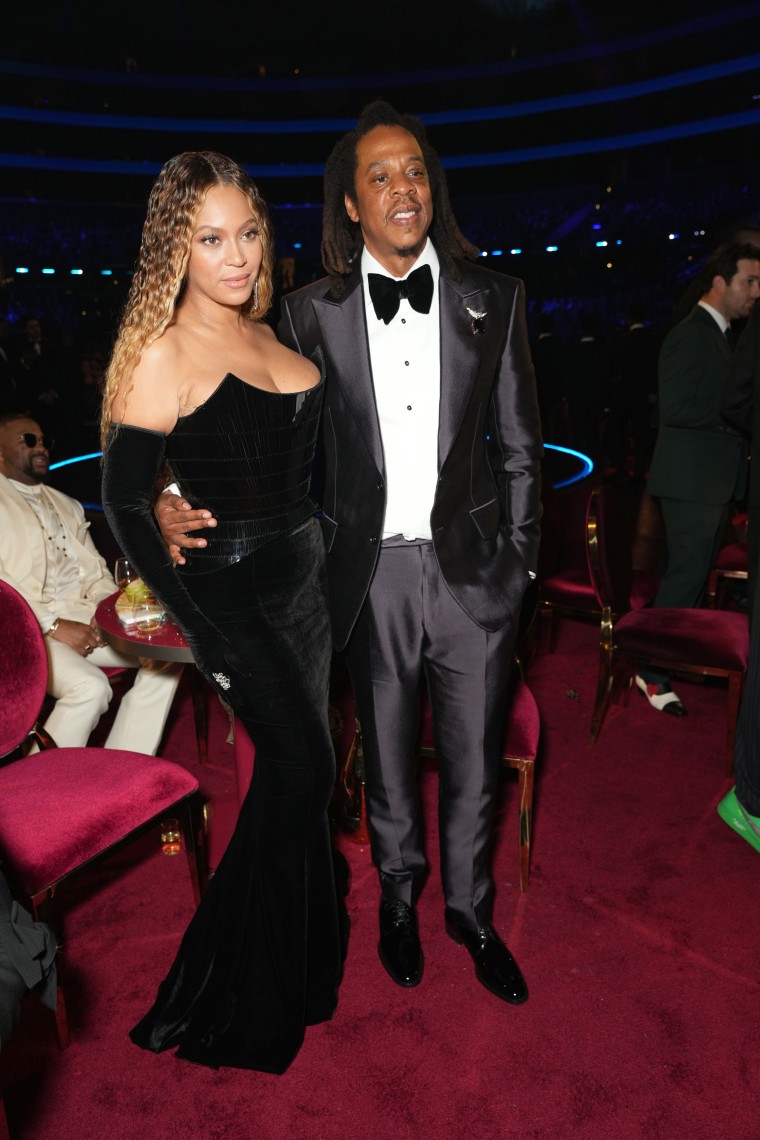 "Look how the energy of the world moved," he said. "They play her whole album in the club. I don't know if I've ever seen that."
He said fans remixing "Renaissance's" songs is evidence of the album's popularity and impact.
"Every remix is amazing," he said. "Everyone's inspired. It has inspired the world. Every remix is better than the other one. From anybody. We're just finding these joints out in the street."
Jay-Z said, perhaps most importantly, that the album is "inspiring creativity."
"When it just inspires creativity, that's an album," he said. "That has to be album of the year. It has to be."
Jay-Z said he and Beyoncé "grew up idolizing" the awards: "It was like one of the pillars for us. It was like, 'We want to go Gold.'" But lately, he said his view has changed.
"It got to the point where I was like, it's just a marketing thing. You go, you got an album out and it could help the sales go up," he sai.