Friendly exes never go out of style!
Harry Styles and Taylor Swift were seen chatting at the Grammy Awards on Feb. 5, a reunion that caused a major commotion on Twitter.
Styles, 29, and Swift, 33, dated briefly between 2012 and 2013, and fans were beside themselves when they saw the former couple talking in the crowd during the awards ceremony at the Crypto.com Arena in Los Angeles.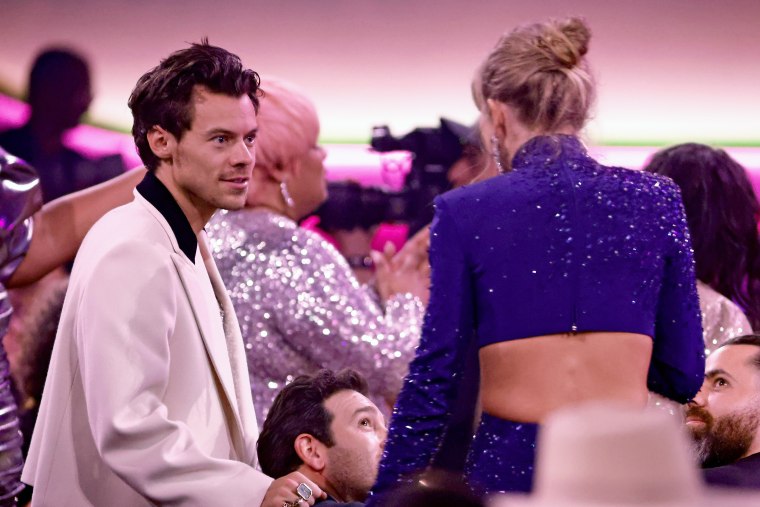 Swift was also spotted standing up and dancing as Styles performed "As It Was," a single from his latest album, "Harry's House."
"My heart is SO FULL," one person tweeted, sharing a clip of Swift bopping along to her ex's music.
"THIS MOMENT JUST LAUNCHED ME INTO OUTER SPACE," another fan tweeted, sharing a video of Swift applauding Styles' performance. "ANOTHER ICONIC TAYLOR AND HARRY GRAMMY MOMENT."
"Every time Taylor Swift claps for Harry Styles at the #GRAMMYs an Angel gets it's (sic) wings," another fan tweeted.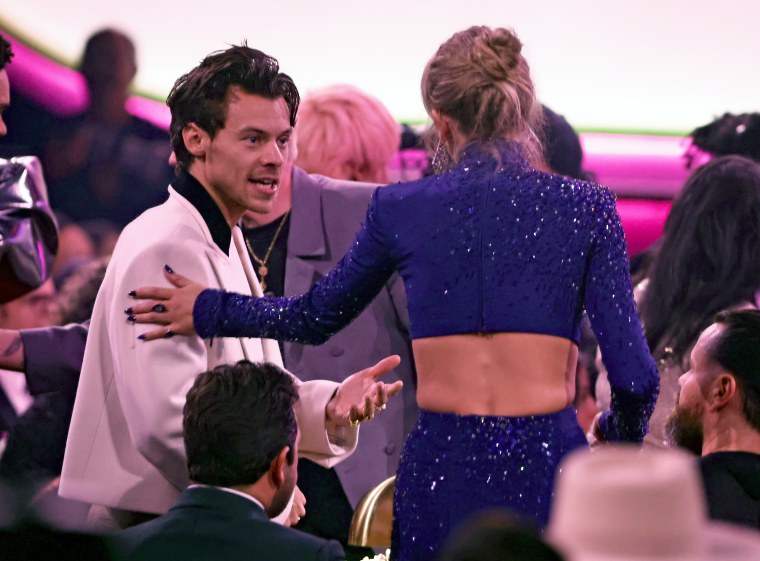 At one point in the evening, Swift and Styles chatted in the crowd, and Swift placed her hand on the "Daylight" singer's arm.
At another point, the pair appeared to be fist-bumping.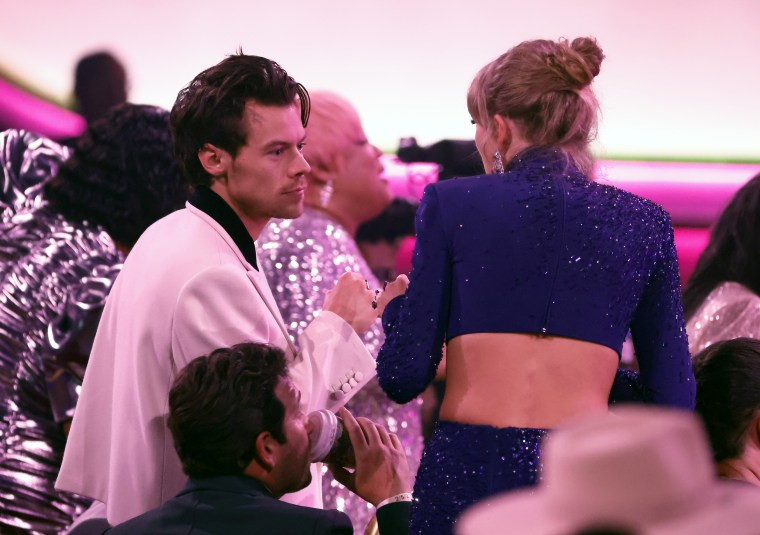 "TAYLOR SWIFT AND HARRY STYLES FIST BUMPING AT THE GRAMMYS WAS NOT ON MY 2023 BINGO CARD," one fan wrote on Twitter.
Swift and Styles picked up three Grammys between them on the big night, with Swift winning best music video, short form, for her self-directed "All Too Well: The Short Film."
Meanwhile, Styles won album of the year and best pop vocal album for his third studio album, "Harry's House."
The artists have kept the details of their former relationship mostly under wraps, although Styles did open up about their young romance in a 2017 interview with Rolling Stone.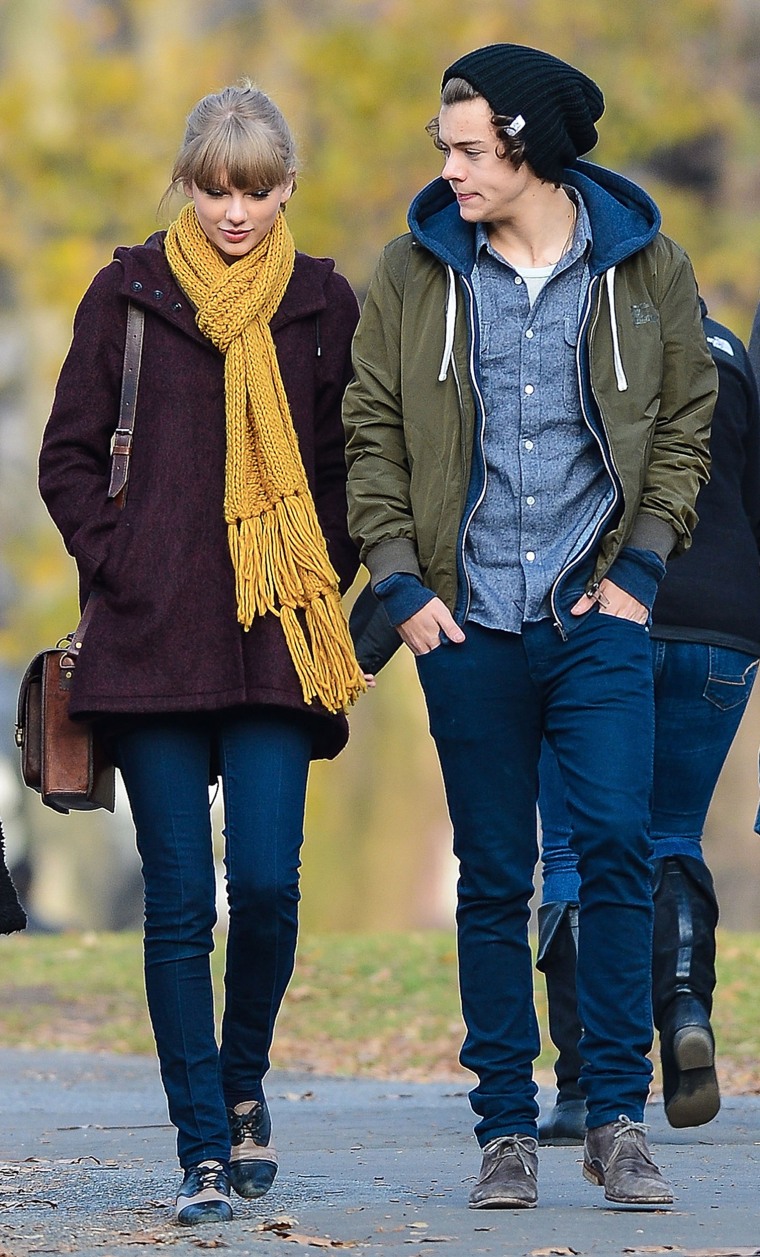 "Relationships are hard, at any age. And adding in that you don't really understand exactly how it works when you're 18, trying to navigate all that stuff didn't make it easier," he said.
"I mean, you're a little bit awkward to begin with. You're on a date with someone you really like," he continued. "It should be that simple, right? It was a learning experience for sure. But at the heart of it — I just wanted it to be a normal date."