Ke Huy Quan and Harrison Ford reunited on stage at the 2023 Oscars, bringing the duo of Indiana Jones and Short Round back, even if just for a hug.
Ford presented the cast and crew of "Everything Everywhere All at Once" the award for best picture, sending Quan to the stage, where he ran up the stairs to give Ford a huge embrace.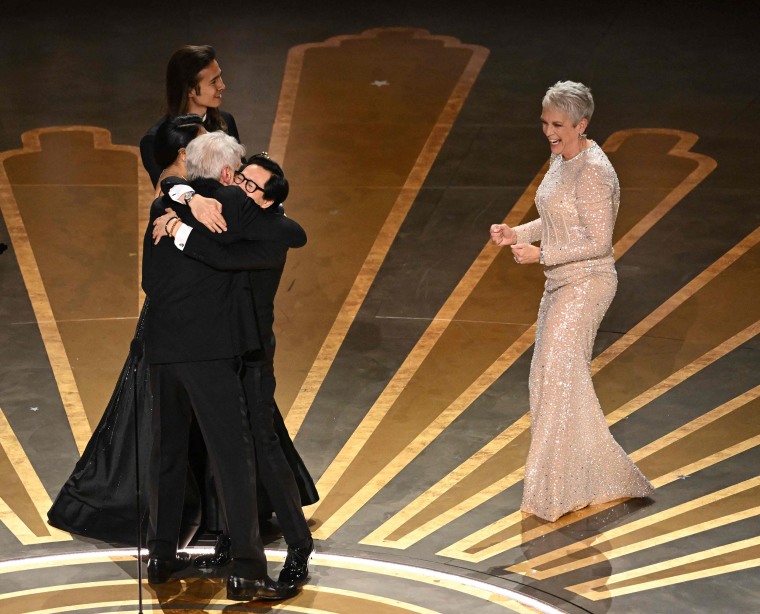 Quan then gave his "Indiana Jones and the Temple of Doom" co-star a kiss on the cheek before he uncontrollably jumped up and down at the sight of the statues being passed around the cast.
"This feels incredible," Jonathan Wang, the film's producer, said in a speech accepting the award. "There is no movie without our brilliant and big-hearted cast and crew. But not just these beautiful souls here. Also up there, and in Little Tokyo, we see you. So this award is ours."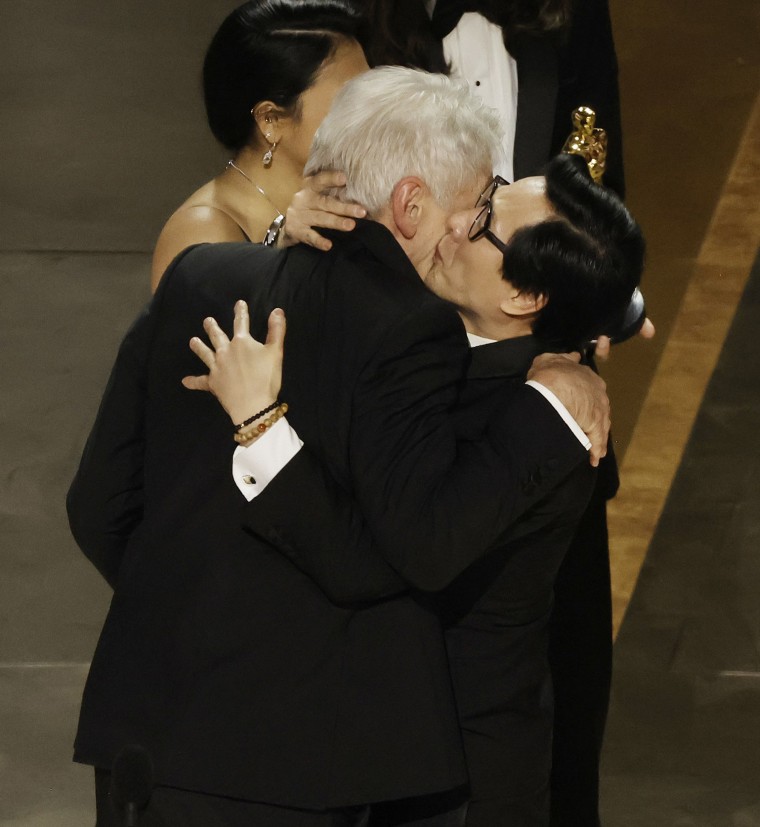 The award was the seventh of the night for "Everything Everywhere All at Once," making it the most-awarded best picture film since "Slumdog Millionaire," according to Variety.
Earlier in the night, Michelle Yeoh won the award for best actress, Jamie Lee Curtis won the award for best supporting actress and Quan won the award for best supporting actor for their performances in the film.
After Quan's name was called, he immediately started bawling before he even made it on stage.
"My mom is 84 years old, and she's at home watching," Quan said during his speech. "Mom, I just won an Oscar."
In between thunderous applause from the audience, the 51-year-old actor spoke of his time in a refugee camp.
"Somehow I ended up here, on Hollywood's biggest stage," he said. "They say stories like this only happen in the movies. I cannot believe it is happening to me. This is the American dream."
He went on to thank his wife, Echo, who he said supported him during the nearly 20-year span he went without appearing in a film.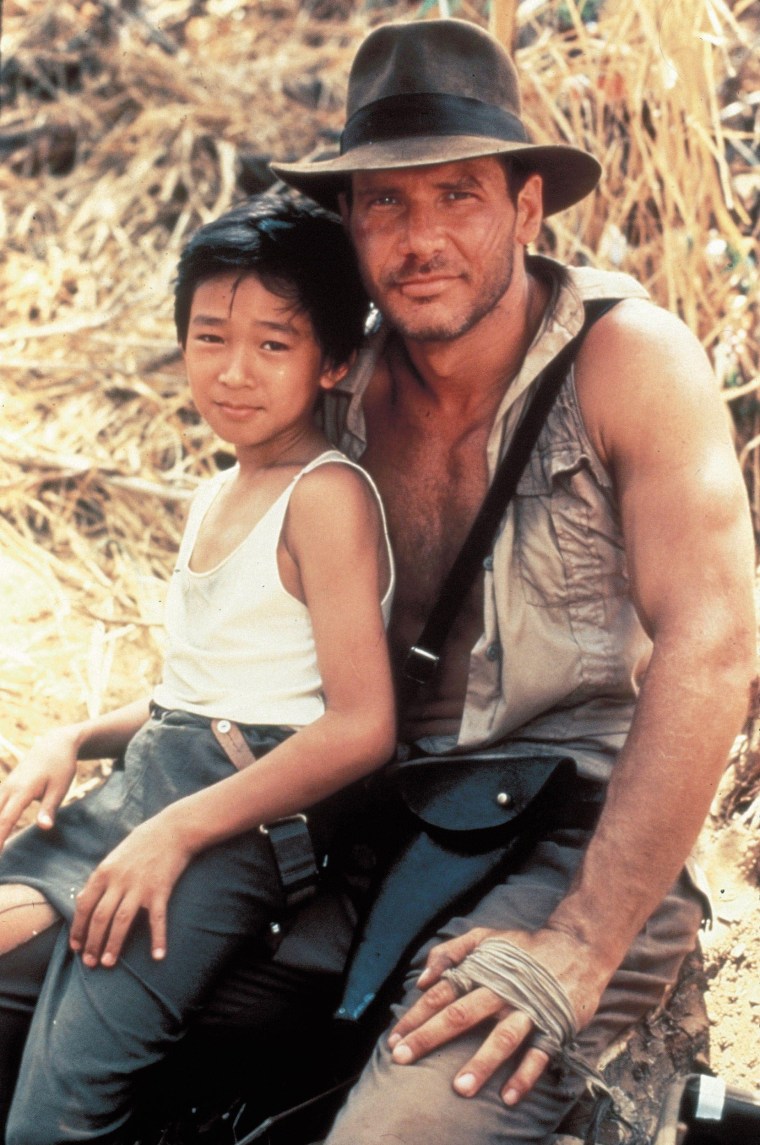 "I owe everything to the love of my life, my wife, Echo, who month after month, year after year, for 20 years, told me that one day, one day my time will come," he said. "Dreams are something you have to believe in. I almost gave up on mine."
"To all of you out there, please keep your dreams alive," he continued. "Thank you so much for welcoming me back. I love you. Thank you, thank you, thank you."
Quan made his film debut alongside Ford in the 1984 installment of Steven Spielberg's "Indiana Jones" series. He played Short Round, who helps Jones escape from Lao Che.
The pair previously reunited in September 2022 at the D23 Expo, when they shared sweet photos with Quan wrapping his arms around Ford, sporting huge grins.
"I love you, Indy," Quan captioned the post, warming everyone's hearts, all at once.